Gillette Mach3 is a personal-care brand related to FMCG industry. It is a product from Gillette brand which is a subsidiary of its owner company Procter and Gamble. Gillette Mach3 has launched its product line of safety razors in the year 1998. Brand has targeted high-income group of people for its premium product and its competitors in consumer market are as follows-
Product in the Marketing Mix Of Gillette Mach 3 :
Gillette Mach3 is a grooming brand and deals in manufacturing and marketing of shaving product for men. Latest technology and innovative features have made this brand a household name.
It has been marketed as a product with a unique design with three blades to allow shaving with fewer strokes and minimum pressure on skin to lessen skin irritation. Gillette Mach3 razor blades can be interchanged between themselves easily. Some of the items in Mach3 product portfolio are as follows-
Mach3 Sensitive Disposable Razor
Mach3 Razor Blades
Mach3 Smooth Shave Disposable Razor
Mach3 Sensitive Razor
Mach3 Razor
Mach3 Turbo Razor Blades
Mach3 Turbo razor
Mach3 Sensitive Razor Blades
Mach3 Signature Edition Razor including 14 Cartridges
Rogue One; Star wars Story Special Edition Mach3 Turbo Razor Gift Pack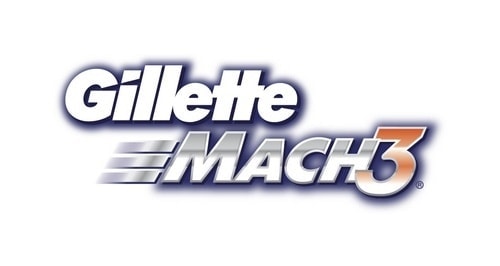 Place in the Marketing Mix Of Gillette Mach 3 :
Gillette is an international brand and has been able to penetrate in Oceania, Eastern Europe, Africa, Western Europe, Asia and Americas. Its products are easily obtainable in more than one hundred and forty countries including Bangladesh, Pakistan, India, Sri Lanka, China, Japan, United Kingdom and the United States. The brand has set up manufacturing plants at various locations for easy production and dispatch of its products. Gillette Mach3 takes the help of its owner company Gillette for distributing and marketing its products.
It's highly organised and widespread distribution channel includes services of distributors and retailers to reach its consumer base via convenience stores, hypermarkets, supermarkets, corner shops, discount shops and shopping malls. It also encourages direct supply channel and sells its products directly to save intermediaries cost. Gillette has its own website that offers information about its product Gillette Mach3 and about related offers and discounts. It is easy to see and determine various important features and specifications of Mach3 products on this website.
Price in the Marketing Mix Of Gillette Mach 3 :
Gillette Mach3 has targeted men belonging to the upper and a upper-middle class section of society from the urban sector as its target customers. Gillette has projected Mach3 brand as a distinctive brand with several special features and premium qualities.
It has adopted Perceived Value pricing system for its products. Valuation is not based on actual delivery and production cost but how much a customer is willing to pay for it. As it is projected as a high-end product people are willing to pay extra for it. Mach3 has also adopted a bundling pricing policy as its owner company bundles it along with other related products from same brand Gillette.
Promotions in the Marketing Mix Of Gillette Mach 3 :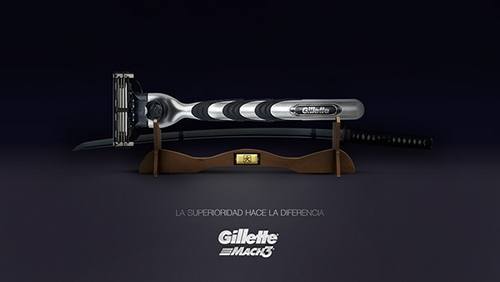 Gillette Mach3 has adopted an intensive marketing strategy to market its products in the consumer market. It has led successful Mach3 campaigns focussing on innovation, values and its cutting-edge technology. Its ad campaigns are shown via electronic, print and social media platforms to gain maximum visibility in popular television channels, magazines, newspapers, billboards, Facebook, Twitter, Blogs and other shopping portals. Gillette Mach3 uses promotional policy to offer incentives like discounts on individual products and offers on bundled products to increase its sales figures and brand awareness in the market.
It has roped in several international sports celebrities to endorse its product and to increase its brand awareness like Roger Federer from lawn tennis, Rahul Dravid from cricket, Thierry Henry associated with football and Tiger Woods from Golf. David Beckham was roped in for Mach3 Power and several ads were aired during events like FIFA World Cup, US Open, Barclays Premier League, Wimbledon and Cricket T20 World Cup. Indian cricketer MS Dhoni along with supermodel Milind Soman emphasised via several ads how good and smooth it felt by using Mach3.
Liked this post? Check out these detailed articles on
Topic of Marketing Mix of Brands
Alternatively, check out the Marketing91 Academy, which provides you access to 10+ marketing courses and 100s of Case studies.