Dove is a subsidiary of its parent company Unilever and is associated with personal care. It was launched in the consumer market of United Kingdom in the year 1955. Dove belongs to the FMCG sector and its main USP is that it has proved to be a single product with twin effects like a moisturiser along with the basic product for dry the skin. Dove has targeted women of any size, shape or age as its customer base. As its products are priced higher than its competitors, the brand has targeted upper and upper-middle class of women. Some important rival companies of Dove are as follows-
About Dove
Type: Personal care products.
Industry: Beauty and personal care
Founded: 1957
Founders: Vincent Lamberti
Headquarters: London, England
Area served: Over 150 countries
Current CEO: Alan Jope
Number of employees: 149,000
Major products: Dove soap, body wash, deodorant, lotion, hair care, and facial care products.
Product in the Marketing Mix of Dove :
Manufacturing of a Dove product includes primary ingredients like vegetable oils, synthetic surfactants, salts of animal fats, zero levels of Ph and 1/4th moisturising cream.  Brand deals in products mostly for women and is committed to providing a product that will enhance her beauty. Some of its products are-
Facial care products – Dove Deep Pure Face Wash

Hair care products- includes Dove Oxygen Moisture Conditioner

Moisturisers/lotions- includes Dove Go Fresh Bathing lotion, Dove Purely Pampering Shea butter and warm Vanilla Body Lotion

Beauty bars- includes Dove Go Fresh Bathing Bar, Original Cream Beauty Bathing Bar

Body wash – includes Dove Go Fresh Body Wash

Deodorants/antiperspirants- Includes Dove Original Antiperspirant Deodorant Stick
Place in the Marketing Mix of Dove :
Dove is an international brand with a global presence. Its network is spread in various parts of world and manufacturing of its products takes place in several countries like the United States, Turkey, Thailand, South Africa, Philippines, Pakistan, Netherlands, Mexico, Ireland, Israel, Indonesia, India, Germany, China, Canada, Brazil, Australia and Argentina. Products are sold in nearly eighty countries with help of a fine and efficient distribution channel. It includes manufacturers to retailers to consumers via general stores, retail stores, convenient stores, discount stores, supermarkets, malls and hypermarkets. It is the responsibility of retailers to see that products are easily available to customers at respective stores through the help of at least two thousand and five hundred stockists.  
Price in the Marketing Mix of Dove :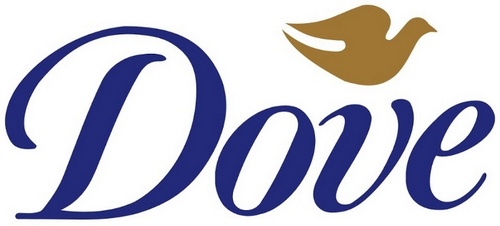 Dove has been projected as a premium product in the market but the company has a well-integrated pricing strategy for its products that includes keeping its pricing policy reasonable and affordable but distinctive.  Compared to products of its competitors
Dove products are priced a bit higher but its qualitative products have been a great help to the brand as it has been able to implement its pricing policy successfully.
Women think of Dove as a high-end product and hence are willing to spend a few extra bucks on personal care products that will help in enhancing their beauty. Dove has adopted a value-added pricing policy for all its products because customers generally relate high price with qualitative products.
Promotions in the Marketing Mix of Dove :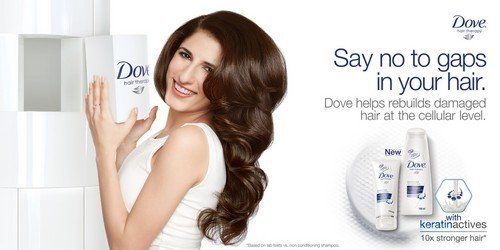 Dove has strong brand awareness in the consumer market and it has been possible because of branding and advertising. Marketing policies have a huge role in the making and success of a brand. Campaigns and advertisements increase the visibility of a brand the and create a positive impact on minds of consumers. Advertisements for several products of Dove are aired on different channels of television and also on radio. It has also roped in print media to market its products through ads in newspaper, magazines and billboards.
Advertisements put emphasis on the buyer and her reaction after usage of this product. It is her acceptability of the given product that a viewer relates to and creates a positive influence on her mindset. Dove adopted a very unusual promotional policy for its products. Instead of using a celebrity it decided to go with an ordinary woman who looks extraordinary after using its product. Ads used the word Real beauty in the context of confidence the thus creating a good customer base of its own.  Dove also has a media presence on the social platform through Twitter and Facebook and has created a fan following of its own.
Liked this post? Check out the complete series on Marketing Mix