Definition
A bureaucratic organization is defined as an administrative structure that relies to a great extent on a typical hierarchical system of rules, policies and procedures.  The purpose of creating such an arrangement is to avoid chaos and disruption in the system and achieve efficient and rational operations at the lowest possible costs.
A bureaucratic organization is typical in both private and public institutions.
What is a Bureaucratic Organization?
A bureaucratic organization is quite popular in
Public administrations
Government agencies
Military
Large corporations
Department of state
Colleges and universities
Police departments
Prisons
Bureaucratic organization refers to an organizational structure that has multilayered and complex systems to maintain control and uniformity within the organization. It is considered indispensable while administering regulations, procedures and rules in the company.
The bureaucratic organization is entrusted with administering systematic coordination on a larger scale to employees working at different levels to achieve a common and desired goal. This structure demands discipline at all costs as the set rules bound every employee.
Characteristics of bureaucratic organization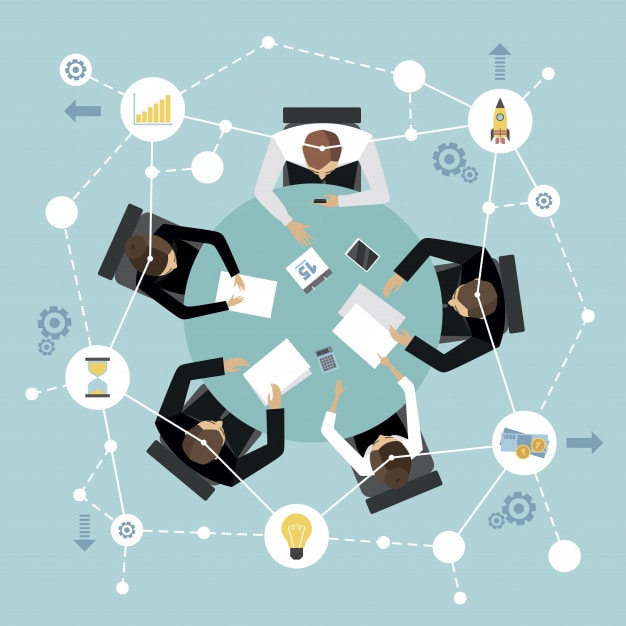 The characteristics of bureaucratic organization are as follows-
Hierarchical authority – The bureaucratic organization includes multiple layers of positions, where subordinates are managed by their superiors who have a higher power in the scheme of things.
Unwilling to change – The rigid structure of a bureaucratic organization makes it unable and unwilling to change or changing conditions
Career orientation – In a bureaucratic organization, the employees are hired based on their expertise, experience and capabilities. This enables the employees to train, learn and specialize further to reach the next step on the ladder of success.
Task specialization – One of the characteristics of a bureaucratic organization is that the tasks are assigned based on the skills and know-how of an employee. The workforce is already aware of the expectations of the company, and this is why the division of labour benefits this type of organizational structure
Impersonal – Another characteristic of the bureaucratic organization is the impersonal and formal relationship between employees. This is why all the decisions that are taken are considered rational without an iota of emotional dilemma
Micromanaging – On of the common characteristics of a bureaucratic organization is micromanaging
Rules and requirements – There is already a set of rules, regulations, expectations and requirements in place from the beginning that every employee must adhere to.
Formal appointments –Promotions as well as appointments in a bureaucratic organization are formal as the employees are held accountable for their every action
Pay-grade system – Salaries in a bureaucratic organization is tied to a pay-grade system,
Advantages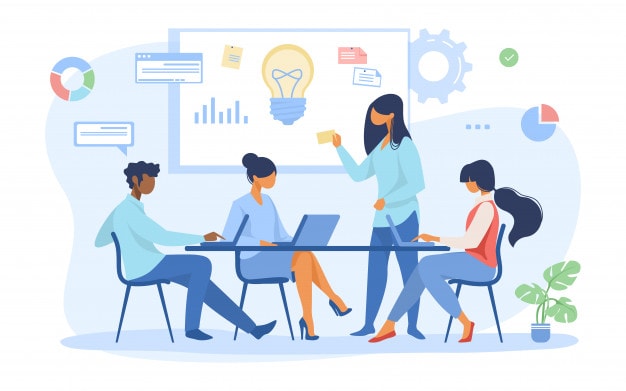 The advantages of the bureaucratic organization are as follows-
Consistency in employee behaviour – The set rules and procedures brings forth consistency in employee behaviour
No conflicting duties – As each job profile and its related duty and responsibility is defined there is no reason for any conflict in job duties
Supports the hiring of specialized officials – In a bureaucratic organization, the top management prefers to hire people who have the necessary qualification and educational background to handle their job-specific duties. These employees have the required skills, know-how and training that ensure every employee is an expert in his field and will apply his knowledge and skills to gain maximum possible outcomes. This ability helps to carry out the tasks in an effective manner. The main advantage of hiring experts and specialized officials is that any related issues will be handled at once without wasting any undue time of the company
Monitoring outcomes – An essential characteristic of the bureaucratic organization is its management layers that help to set healthy boundaries. The chain of command and authority is clear-cut without any loopholes. The power is centralized, and the expectations, job description and decision-making power are detailed and specific. The control of the top leaders is supreme, and this helps in monitoring outcomes.
Division of labour – An essential advantage of the bureaucratic organization is a division of labour that results in specialization and makes work easy and smooth
No room for favouritism – One of the significant benefits of a bureaucratic organization is that it encourages a systematic approach. There are already regulations and procedures in place that must be followed because of its strict hierarchical nature. There is now a low risk of favouring one individual over others because everyone has to follow the same systematic process which is already in place. Specific requirements have to be met and skipping any of these steps is not possible in this rigid organizational structure. This is the reason why there is a little chance of favouritism in a bureaucratic organization. Every person is treated fair and equal. Everybody has to undergo the same procedure regardless of their affiliation with any member of the company.
Ease of administration – In the bureaucratic organization there is the ease of administration because of structural hierarchy
Economies of scale – An essential characteristic of the bureaucratic organization is grouping the jobs based on its functions. This type of structure requires job specialization, and as employees have to work regularly and repeatedly with increasing productivity, efficiency and proficiency, it results in economies of scale.
Efficiency – Bureaucratic organization is considered fruitful as it is now possible to complete work effectively under the direct supervision of the manager. This results in an increased competency
Mergers and acquisitions happen quickly – The mechanized nature of a bureaucratic organization works in its favour during mergers and acquisitions. The chain of command makes it clear that the person at the top position has the authority and power to make decisions. This allows the process to be completed with ease as the authority figure does not have to take permission from others and waste time in that process.
Clear directions – In the bureaucratic organization, the employees are given a clear set of instructions by their supervisors who in turn by their managers and so on as it is a hierarchical system. The rules are clearly stated, and this minimizes any scope of non-adherence
Mechanized approach – The bureaucratic organization exerts full and tight control over every cog of its organization. Each part is meant to serve a specific purpose and has to report to a precise authority. This helps the management to coordinate its resources effectually. The bureaucratic organization type of structure adopts a mechanized approach that is a blessing in predictable environments because it enables a company to move easily towards its strategic goals.
Organized structure – The bureaucratic organization is popular because of its organized structure that makes  supervision, delegation and communication much easier
Merit-based hiring and promotions – The bureaucratic organization is particular in its hiring process and puts its onus on the merit-based hiring process. A candidate must be qualified with an educational degree as well as skills, knowledge and training that is necessary for that specific job profile. There is no scheme in place to appoint someone not qualified for the job or because of his proximity to any member. Every position is filled with people capable of handling their positions. Similar is the case for promotions as employees can climb the hierarchy only because they are efficient and deserving of the positions in the next level.
Disadvantages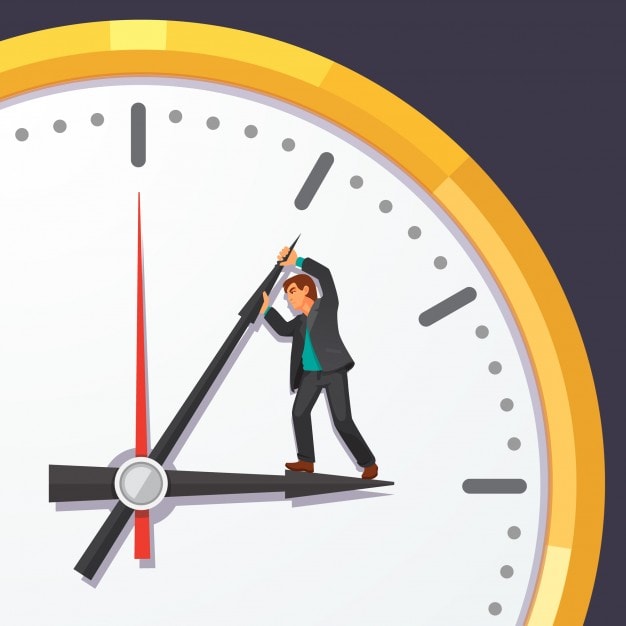 The disadvantages of the bureaucratic organization are as follows-
Lack of manoeuvrability – The structure of a bureaucratic organization becomes its roadblock as it lacks manoeuvrability. Changes cannot be undertaken without the authority of the appropriate leader as there is a set chain of command.
Bureaucratic delays – Bureaucratic organization has complicated rules and this result in bureaucratic delays. There is a specific set standard where everyone has to follow the existing chain of command to proceed. Lots of valuable time is wasted in the process. It is not possible to make any decision immediately because of its structure, and this hampers the achievement of result in time. The slow process is a drawback that can cause repercussions during any emergencies
No flexibility – There is no or very little flexibility in a bureaucratic organization structure, and this can cause severe issues as it is not possible to handle sudden threats in such an environment
Less efficiency – In a bureaucratic organization as the hiring and promotions are based on merit, skills and educational qualification; there is very less competition amongst the workforce. Every employee is secured in his job because he knows that he is qualified for it. The employee works within a specific boundary ad the chance of his going out of that set sphere is very less. This means that there is no or little competition amongst the employees. The lack of flexibility and competition results in less efficiency and proves demoralizing after a certain period.
Bureaucratic corruption – Corruption in the higher level of bureaucratic organization proves harmful and disastrous for the economy
Low morale – Specialization breeds repetition and often results in boredom and dissatisfaction towards the job. Doing the same kind of work on a repeated basis is one of the reasons for high employee turnover in such an organizational structure. The routine often proves too much for most of the employees, and this can also result in absenteeism from work and thus less productivity. This result in low morale in employees as they are not motivated enough to show efficiency in their work movements
Employee disempowerment – The hierarchical system of bureaucratic organization results in employee disempowerment as they do not have any authority to take any decision. The centralized power structure is the reason why employees feel indifferent, passive and helpless
Relevance – The bureaucratic organization is unable to make relevant adjustments in the market in case of any sudden shifts and change, and this is why there is a risk being relevant within the industry
Passive nature – One of the disadvantages of a bureaucratic organization is that the strict rules and regulations in this structure remove the freedom to act as per their wishes. Restrictions bound the employees at every stage, and this does not encourage any creativity in their actions or movements. The rule-based organizational structure results in a workforce that is passive and disinterested in the sense that they are only interested in their nine-to-five job and not on making an effort to increase efficiency or productivity levels. This is not a productive scenario for any organizational structure
Compartmentalization – In a bureaucratic organization the jobs are divided based on categories, and this aspect reduces the chances of collaboration
Accountability – The bureaucratic organization is held accountable for every decision that it takes and especially if something goes wrong. The management is answerable to the ordinary citizens for the actions performed by them while dispensing their duties
Nepotism – One of the most common problems faced by a bureaucratic organization is their bias towards nepotism. The people at the top often favour the people who they consider their own instead of the more deserving ones
Greater emphasis on rules – In a bureaucratic organization, the onus is on implementing the set rules and regulations. The same amount of importance is not given to the result which should be a priority of the company
Paperwork – In a bureaucratic organization structure employees have to maintain detailed paperwork even for small things.
Liked this post? Check out the complete series on Organizational Management