Today, online marketing is the rage and it is sad to see, especially in India, that there are many businesses which have a very poor online presence. They are not using online marketing properly. This article will show you 9 signs that your business is poor in online marketing.
1) You don't have a website – This is the first sign that you have a poor online presence. Building a nice website requires a small investment of money. But the website does pay back equally because it builds the credibility and reputation of your business. Plus you might get frequent inquiries too. So you need to have a website in today's age.
2) Your website is a dud – If you are thinking that you have a website, but the website is actually very poor in design, then there is no meaning of the website. I have seen many business websites which do not have any contact page or about me page. These pages are the basics of website building. If your client comes on your website, he should know more about you, your products and should have a link to contact you.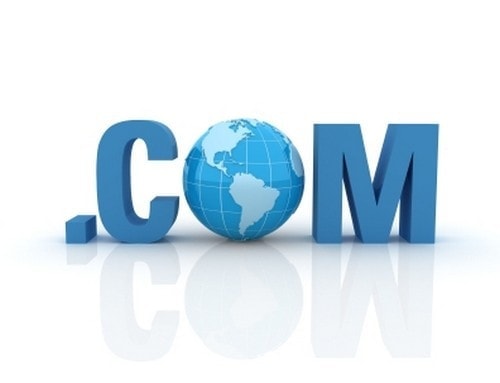 3) You are not on Google maps – Google maps is a solid platform to be present on. Taking an example of cyber cafe's, I once wanted to search for an internet cafe immediately within my vicinity. I searched and found a number of them on Google maps and hence I could reach the cafe on time and get my work done. The same is applicable in your business. Whatever business you are in, you should be present on Google maps.
4) You are not in your niche directories – Niche directories are directories of your niche which deal in your trade. So if you are a blogger, you need to be present on blog directories. If you are a tradesman, you need to be present in yellow directories and other online industrial and trade directories. In these directories, you have to enter your business details or you have to link back to your own website. Thus, by using local and international trade and niche directories, you can boost your online presence.
5) You don't have a Facebook page – Facebook belongs to the new generation and you see a lot of traffic on Facebook, but nowadays you see businesses being present on Facebook as well. These businesses use a fan page. I have even seen small restaurants and fast food corners being liked by thousands on Facebook. Facebook is also the best medium (besides a blog) to share the latest happenings in your business with customers and followers.
6) You don't want to spend on SEO / learn SEO – With millions of websites coming in the picture, search engines like Google are more picky towards who they want rank number 1. By following search engine optimization strategies (and social media optimization strategies), you can be the number one on Google. But for that, either you need to learn SEO (which is difficult) or you need to hire SEO's (which is a bit costly). If you want to compete on Google, you need to have SEO done. Believe me, the expense will pay back in form of the number of inquiries you generate.
7) You do not gather inquiries of your customers online – This combines all the points mentioned above. Through all of the above applications, you will get regular inquiries. You need to ensure that you are collecting these inquiries in the right manner and that you are building a CRM and getting most out of these enquiries.
8) You do not use Email marketing – There are many free as well as paid ways to use email marketing. The email marketing strategy works perfectly for segments such as retail, where time to time there are offers and discounts which need to be communicated to customers. The same can be communicated via mobile or Email. I have many local stores in my town who are doing this regularly. Every time they bring new stock or have discounts, me or my wife get the email or SMS from them. Which is an excellent way to remind your customers about you. Email marketing can also be done to promote your products and to retain customers to your website.
9) You are uncomfortable with a blog – Blogs can be a fantastic traffic driving and reputation building online strategy. But it requires consistent efforts and good writing skills. But if done properly, it can drive huge traffic to your website, and this traffic can be converted to customers. It might take a month or two to learn about blogs, but if you are confident about your writing skills, I strongly recommend starting a blog for your business.
Retaining online customers is difficult because it is very easy for customers to get other vendors online. But still, you can't ignore online marketing because it has grown exponentially in the last one decade and will grow even further in the coming years because of tech savvy web developers constantly making the online world a better place. Online marketing is here to stay and it is advisable that you grow with this growing market.