An up-market American brand that sells clothing, accessories and other merchandise Tommy Hilfiger Corporation was established by the famous designer Thomas Hilfiger in the year 1985. Tommy Hilfiger is a popular brand in casual wear and the range of products sold under the label includes men's wear, kids wear, and women's wear in categories such as clothing, accessories, eyewear, and other merchandise. They also deal in footwear, bags, suitcases, fragrances, and home furnishings through a series of 1400 outlets housed in 90 countries. A private equity firm named Apax partners acquired the company in the year 2006.
A popular brand not just in the USA which is its prime market, Tommy Hilfiger continues to top sales charts in casual wear in markets across the world making it the world's top designer brand. The company which has brought American culture to the world through its styling and designs registered an annual revenue of 670 crores USD.
Strengths in the SWOT analysis of Tommy Hilfiger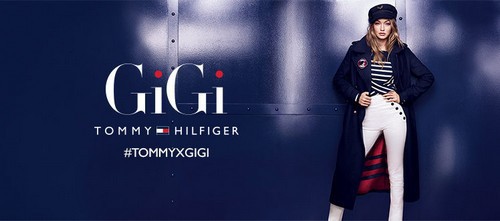 Strengths are defined as what each business does best in its gamut of operations which can give it an upper hand over its competitors. The following are the strengths of Tommy Hilfiger :
Leadership: The brand is what it is today because of the design prowess, creative vision and the never say die attitude of its leader Tommy Hilfiger. Tommy started off by customizing and reselling shirts purchased from New York in his hometown. He then used his strong business acumen to grow the brand from a small series of shops called People's Place to a multinational corporation.
Products for everyone: Tommy Hilfiger is a brand that has something for everyone and they deal in men's wear, ladies wear and kids wear. The brand sells various designs which are very American in nature in categories like sportswear, denim, fragrances, home furnishings, watches, etc. There designs which are contemporary, casual, and modern cater to all age groups and all tastes.
Learning from trends: Tommy Hilfiger was never one to set trends but the strategy that the conglomerate adopted was to observe what people were wearing and then use those to create new designs which were inspired from them. Tommy also tried to incorporate key takeaways from historic fashion trends.
People: The success of Tommy Hilfiger is as much of its people as their designs. Tommy Hilfiger not just takes highly creative people but also ensures that most of their designers are young at heart. This ensures that their designs are different and trendy..
Balancing business and creativity: Tommy Hilfiger has always been able to successfully balance both business and creativity. The creative element of the business ensured that the designs were quirky and unique while the business orientation made sure that the business expanded its networks well and added to the revenues as the years progressed.
Deep Commitment to sustainability: Tommy Hilfiger has always believed in the future and was of the opinion that the success of the business was dependent on how much it could return to the society. Some of the green initiatives supported by Tommy Hilfiger include energy efficient lighting and interiors, rainwater recovery and green textiles.
Weaknesses in the SWOT analysis of Tommy Hilfiger
Weaknesses are used to refer to areas where the business or the brand needs improvement.   Some of the key weaknesses of Tommy Hilfiger  are:
Pricing: The clothing and other merchandise from Tommy Hilfiger are priced at a premium and the brand may not be affordable to the masses. This makes them focus more on the higher income segment.
Sustaining the brand image: Tommy Hilfiger is always known as a quirky and unique American brand. The company has always advertised in a manner in which this image has been supported and this has played a critical role in the growth of the brand. Even today the company has to invest quite a lot of money to sustain this image.
Low penetration in economy segments: Tommy Hilfiger has been a pricey brand and thus it has always been a preferred choice of the higher income groups. The penetration of the brand in a lower income segment is poor and thus the company has low margins.
Opportunities in the SWOT analysis of Tommy Hilfiger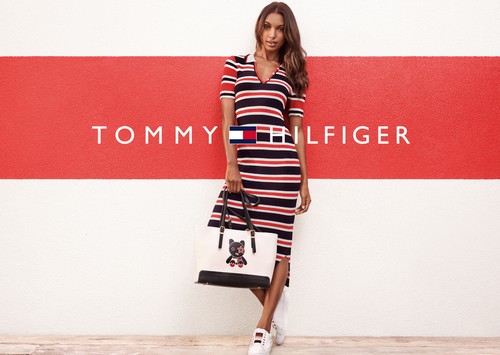 Opportunities refer to those avenues in the environment that surrounds the business on which it can capitalize to increase its returns. Some of the opportunities include:
Changing customer preferences: Customers are clear about their requirements and thus there have been a lot of niche categories which have emerged from specific requirements. For example, in one category like jeans, there are so many sub-categories like skin fit, Loose fit, tailor cut, and bucket amongst others. The presence of these categories are all new segments for brands like Tommy.
Threats in the SWOT analysis of Tommy Hilfiger
Threats are those factors in the environment which can be detrimental to the growth of the business. Some of the threats include:
Competition: The main competitors of Tommy Hilfiger are Wrangler, Lee, Levis, and UnitedColors of Benetton etc.
Online retailers: There has been the spurt in the number of online retailers and many such players in addition to selling their own brands also sell private labels which are also a new form of competition.
Liked this post? Check out the complete series on SWOT