Tissot is a popular watchmaking industry that was established during the year 1853 and is headquartered in Switzerland. It is a subsidiary of the Swiss Swatch Group and is the largest watch producer and distributor in the world. The logo of Tissot contains a plus sign that symbolizes the Swiss quality and reliability that has been in its store since its formation.
Tissot watches are sold in about 160 countries and its designs are realistic, accessible, and are manufactured using special materials, designs having advanced functionalities and meticulous design. The brand stands by its signature and are innovators by tradition. The brand's high quality has been acknowledged repeatedly.
It is named as Official Timekeeper and they are a partner of many disciplines that include cycling with the Tour de France and UCI World, basketball with NBA, CBA, and FIBA, motorsports with MotoGP, and many more. The company combines state of the art design along with the technology of watchmaking and has transformed the way people look at watches.
About Tissot
Type: Watchmaker
Industry: Luxury goods
Founded: 1853 in Le Locle, Switzerland
Founders: Charles-Félicien Tissot and Charles-Émile Tissot
Headquarters: Le Locle, SwitzerlandArea served: Worldwide
Current CEO: Sylvain Dolla
Number of employees: 8,000+
Major products: Watches, smart watches, jewelry, and other accessories
Strengths in the SWOT Analysis of Tissot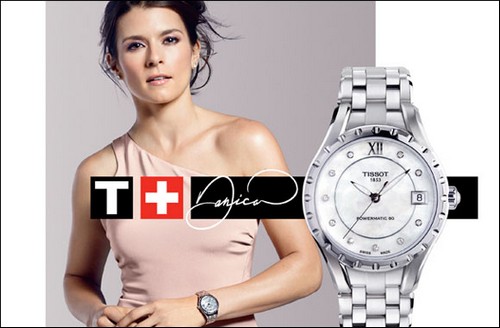 Notable Inventions – Tissot has introduced the first pocket watch and with two time zones during the year 1853, and also the first anti-magnetic watch. The company was also the first one to produce watches out of plastic, stone, pearl, and wood. It also introduced its first tactile watch that has T-Touch technology during the year 1999. This technology has got touch-sensitive sapphire crystals that control many functions like barometer, compass, thermometer, and altimeter. Tissot latest models in the T-Touch series like the T-Touch Expert Solar and T-Touch Lady Solar has got 25 functions.
Tissot Collection – Tissot has a huge range of collection of watches for men and women. The brand's classic design and functionalities of watches are liked by many. The quality of watches that are produced by Tissot is really impressive to attract larger customers.
Ultimate Fashion Statement – The brand is considered a symbol of class when worn and it is treated as an ultimate fashion statement for the wearers.
Brand Ambassadors – Tissot has established a partnership with many celebrities from actors, basketball players, cricketers, MotoGP players to be their brand ambassadors. With this, the brand has established high visibility and has reached to a great level.
Customer Service – The company is at service always for their customers. The customers can easily find a service center to service the watch in case of any concerns.
Global Presence – Tissot brand is a part of the Swatch group and has its presence in about 160 countries.
New Technology – The latest technology augmented reality campaign has been a big hit and popular across.
Official Time Keeping – Tissot brand has been the official timekeeping for various sports events.
Huge Market Segment – Tissot covers a huge market segment that covers segment like youth, women, children, sportsman, big spenders, and the budget-conscious people.
Partnered with Europe's railway station – Tissot has partnered with Europe's railway station with the highest altitude of about 3454 meters lying above sea level.
Weaknesses in the SWOT Analysis of Tissot
Environment Rating – During the year 2018, the World Wide Fund for Nature (WWF) has listed Tissot as being taken a few actions to address the impact of its manufacturing activities on the climate change and environment.
Simple design ­– The brand has a design that is too simple and sometimes it is easily replicated.
Limited market growth – The Tissot company has a limited market share growth due to the highly competitive market.
Opportunities in the SWOT Analysis of Tissot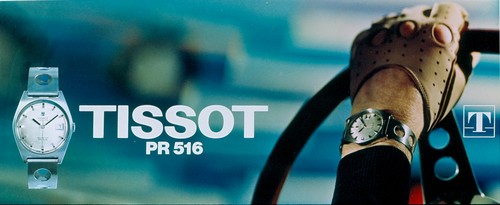 Category Expansion – Tissot company expands into various categories that are most suitable for the Tissot watches. It provides various categories in corporate gifts.
Emerging Economy – People high spending pattern can be easily tapped in the emerging economy. This provides a new opportunity for the company to get more and more business and improve their financial condition.
Increase in Advertising – Once the company focuses on more advertising, it would help to increase brand awareness.
Huge Sale of Watches – It is estimated that there are nearly 34 million watches sold across the market, this sees a huge opportunity for Tissot brand to be produced and sold.
Threats in the SWOT Analysis of Tissot
Huge Competitors – Tissot faces tough competition, in the watch industry. The competitors have a broad collection of products that exist across many categories and designs.
The fake product of Tissot brands – Fake imitations and various duplication of the Tissot branded watches tend to affect the market. It tends to lose its reputation over this.
Various Government regulations – Various government regulations that arise quite often on the imported and luxury items tend to affect the business. This is a serious threat to the company.
Usage of Mobile Phones for watches – Mobiles Phones and other digital devices act as a substitute for watches. This is, in fact, a serious threat to the business.
Liked this post? Check out the complete series on SWOT