DKNY was pioneered by Donna Karan became synonymous with New York and it takes inspiration from the attitude and energy of the city. She started with 7 pieces with her first collection and it revolutionized the way women dress. Then she established the next generation of clothing called DKNY.
It is a brand for women and represents self-assured, confident and forward-thinking women of New York City. The brand uses an innovative system of dressing is very relevant even to the millennials. Donna Karan is now one of the most iconic names in the American Fashion industry.
The latest fall campaign for the fall 2018 called #IAMDKNY was able to capture the spirit of New York well. The brand presents a collection that can be worn from day to evening ensuring sensuality and elegance. Louis Vuitton owner LVMH decided to sell DNKY in the year 2016, after being unable to make the profit from the brand and it was sold to G-lll Apparel groups
Strengths In the swot analysis of Donna Karan New York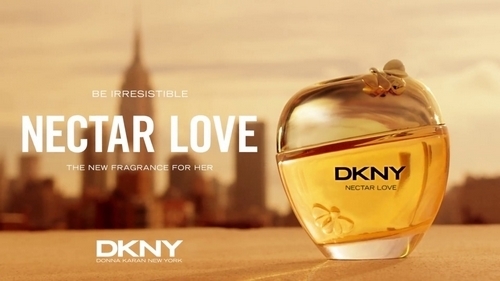 Different product lines
The brand has diversified its product lines into men's clothes as well which includes sportswear, suits, accessories and shoes under the number of DKNY Active Labels like DNKY Men, DKNY Pure, DKNY Kids etc. For most of the international stores, DNKY licenses third parties. The brand has product lines called Donna Karan Cosmetics, which specializes in fragrances and established in 1992.
Global Presence
The company sells its product across Europe, the Americas, and Asia with most of its focus on the emerging markets. It is present in total 25 countries along with the emerging markets like China, Indonesia, Malaysia, Vietnam, Philippines. There are over 25 stores in China.  The brand shuttered its operations in India after it failed to grow and did not do well in the market, however it is making plans to re-enter the Indian fashion retail market.
Brand Extension Strategy
DKNY designs and sells apparels like suits, sportswear, women clothes, accessories, jeans etc. under the number of brands like DKNY Jeans, Donna Karan New York, DKNY Active Labels etc. Which has made acceptance of new product lines easier as the risk perceived by the customers are less and also increases the brand image.
Weaknesses In the swot analysis of Donna Karan New York
Controversy
The brand time and again finds itself involved in controversies. There were famous hashtags like #BoycottDKNY being slammed about the brand on twitter afterDonna Karan's controversial comment about sexual comments about Harley Weinstein accusations. She was also accused of using animal fur in her "cruel collections".
Decreasing Quality
DNKY started focusing more on the growth than in the brand itself, to lower the cost the production was shifted to cheaper labor markets like China and Vietnam etc. as a result of which the brand quality suffered. There was a time where buying DNKY products was a matter of pride but with globalization and efforts to cut cost, customers started to see quality deplete, DKNY should focus on quality and image to increase its market share.
Opportunities In the swot analysis of Donna Karan New York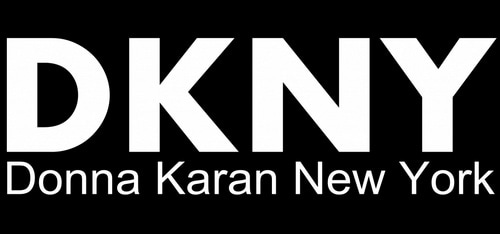 Growing economies
 "Millennial state of mind" and "Chinese Markets" are the relevant buzzwords for the fashion industry. Positive trends across emerging markets are set to drive the market 6-8 percent higher. DKNY is also learning how to cater to the taste of the local customers.
The Indian GDP is highly dependent on the retail sector and is expected to grow $1 trillion by 2020 and at the moment, the Indian retail luxury market is at $18.5 billion. Most of the luxury purchases are made by consumers who are traveling either in the airport or in the foreign market of which60% of the purchases are made by consumers from emerging markets.
Technology
Consumers keep demanding for eco-friendly alternatives against the traditional raw materials and advanced material technology is having a huge impact on the luxury garment business. These are called the "green" fabrics which are made of algae biomass or discarded leaves of fruits like pineapple.
Consumers are looking for breathable non-toxic synthetic textiles are there are a huge demand for it. Companies have started using artificial intelligence to identify fake luxury goods and DKNY has worked on technology that helps customers "hunt" products by make it easier to identify and buy fashion item they have seen.
Threats In the swot analysis of Donna Karan New York
Fake imitations
For a luxury brand like DNKY, fake imitations of the products are one of the major concern and which it should tackle. The imitated product are often in lower quality but the designs are copied so well. The problem is mostly seen in countries like China. There are events where brands like Gucci, Bottega Veneta Yves Saint Laurent, etc. sued Alibaba for selling multiple fake products. The counterfeiting of a luxury good is a worth $1.2 trillion. DKNY has been one of the major victims of counterfeited goods and has to take a major stand against it to prevent loss of consumers. The 2018 Global Brand Counterfeiting Report estimates that through internet sales luxury brands incurred the loss of $30.3 billion dollars.
Competition
Brands like Ralph Lauren, Tommy Hilfiger, and Calvin Klein, Michael Kors are the top competitors of DKNY. The brand has been struggling to improve its performance in the market due to lower end fast fashion apparel. Brands like Zara, Forever21 are also giving tough competition to the brand. DKNY has started a campaign using Augmented Reality to promote its new fragrance called DKNY stories, creative initiatives like this help engage customers better and differentiate from other competitors.
Liked this post? Check out the complete series on SWOT