Cadbury is one of the largest and most beloved chocolate brands in the world, with a long history spanning over 200 years and a global reputation for delicious, high-quality chocolate. John Cadbury created this famous chocolatier in Birmingham, England, in 1824, and it has grown to become one of the most recognizable and trusted brands in the world. With its distinctive fusion of quality, creativity, and indulgence, Cadbury has captivated chocolate fans with everything from its iconic purple and gold packaging to its delightful line of chocolate treats.
Cadbury has adopted the slogan "Don't just dream it. Cadbury it." This amplifies that consuming Cadbury chocolate can give people a way to achieve their aspirations owing to the delicious taste and texture it offers.
Cadbury has overcome numerous challenges to become the beloved brand that it is today, from its beginnings as a small family-run business in England, to its current status as a global powerhouse in the confectionery industry.
Strengths in Cadbury SWOT Analysis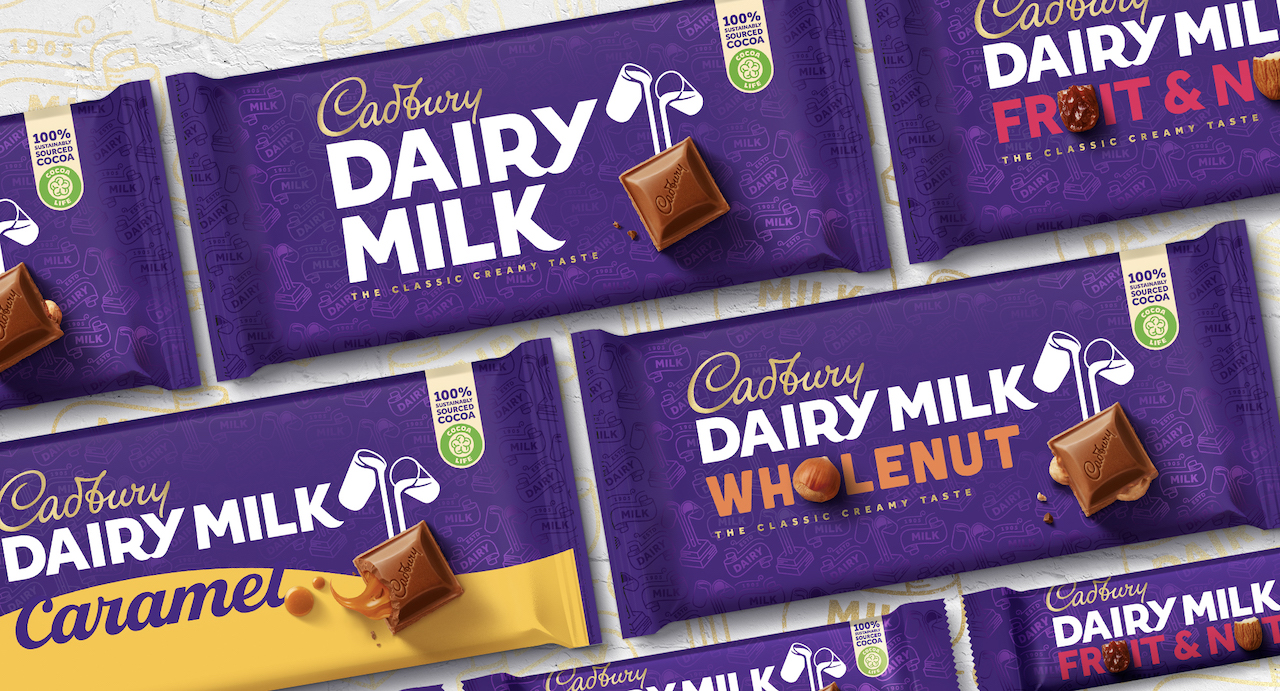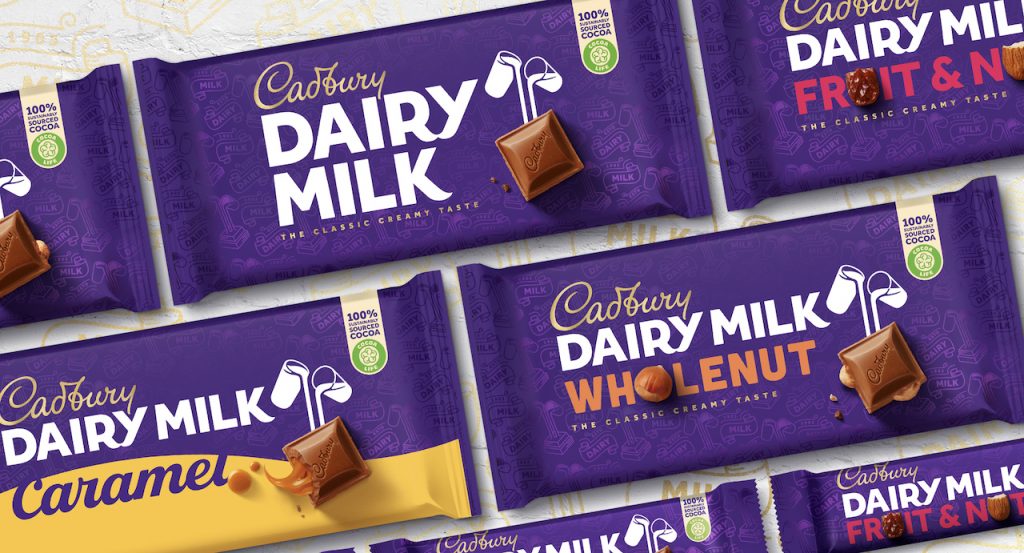 1. Strong brand value
Cadbury is one of the most recognized chocolate brands globally, with a history of over 200 years. According to Statista, Cadbury has a brand value of $5.73 billion in 2022. Its long history of developing innovative and iconic products have cherished by people all over the world, as well as its commitment to ethical and sustainable sourcing practices, are the foundations of its strong brand value. 
2. Repeat purchases
Customers who have developed a behavior of consuming Cadbury chocolate are more likely to make repeat purchases. According to a survey by YouGov, Dairy Milk is the second most popular chocolate brand in the UK, with 83% of respondents saying they liked or loved it. Customers who are happy with the product are more inclined to tell others about Cadbury chocolate, which can raise sales and brand recognition. 
3. Diverse product portfolio
 In order to cater to a wide range of tastes, ages, and occasions, Cadbury offers a variety of products, which enables the company to attract in and retain a large customer base. For instance, the product portfolio of Cadbury comprises confectionary items including chocolates, candies, gum. 
4. Strong social media presence
Dairy Milk has a strong social media presence, with more than 558 thousand followers on Instagram and 8 account having more than 705 thousand followers on twitter. It has engaged customers with of the best impressive tagline such as "Kuch Meetha ho Jaye." This enables the company to build brand loyalty through creative and interactive campaigns.
5. Iconic and recognizable packaging
Cadbury's purple and gold packaging is quickly recognized around the world. The company's distinctive packaging helps it stand out on shelves and reinforces its brand identity. Cadbury's this innovative approach has set it apart from its competitors.
6. Strong distribution network
Cadbury has a strong distribution network that allows its products to reach consumers all over the world. According to recent data, the company has a presence in over 50 countries and its products are sold in more than 160 countries worldwide. 
7. Creating social impact
Cadbury has set a target to reduce its carbon footprint by 30% by 2030. It is also committed to promote sustainable cocoa farming practices and ensuring fair and ethical treatment of its farmers. In order to enhance the lives of cocoa farmers and establish a sustainable cocoa supply chain, the firm has committed more than $600 million in its Cocoa Life program. 
Weaknesses in Cadbury SWOT Analysis
1. High sugar content
Cadbury's products contain a lot of sugar, which worries customers who are becoming more health concerned. According to the research, a Cadbury Dairy Milk chocolate bar contains 25.6g of sugar, which is more than the recommended daily intake for an adult. Its products are perceived to have a lot of calories, which can make it challenging to draw in customers who are concerned about their health. 
2. Perception of being a traditional brand
Cadbury is perceived as a traditional brand, which makes it difficult to attract younger consumers seeking more innovative and modern products. What Cadbury lacks are products and marketing strategies that appeal to younger consumers.
3. Addiction problems
Many research and medical reports indicate that excessive chocolate or sugary products might result in health issues, particularly in teenagers. Obesity, dental issues, and a higher risk of diabetes are a few of these health issues. According to the WHO, childhood obesity has increased significantly in recent years, affecting an estimated 340 million children. This may affect the company's reputation in long run. 
4. Dependence on a few key brands
Cadbury's top five chocolate brands account for over 70% of the company's sales. Due to its reliance on a small number of important brands, the business may be at danger if these brands experience a decline in sales or competition from new products.
5. Price consideration
Cadbury's products are relatively expensive, which results in a decrease in demand and the loss of price-conscious customers. Cadbury may need to reconsider its pricing strategy in order to remain competitive, possibly by offering more affordable options.
Opportunities in Cadbury SWOT Analysis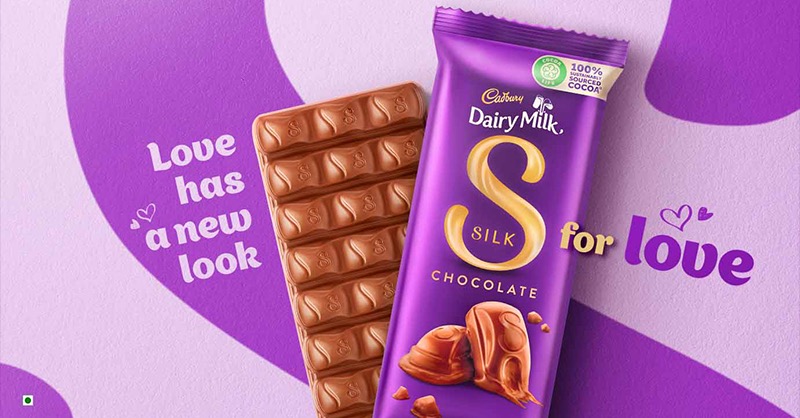 1. Digital Transformation
By investing in its digital transformation, Cadbury may benefit from the shift towards online sales and marketing that the COVID-19 epidemic caused. By 2025, the market for chocolate is expected to rise to $182.09 billion, with e-commerce platforms expected to contribute significantly to this increase.
2. Increasing popularity of gifting culture
Cadbury can enter this market by offering premium gifting options such as personalised gift boxes or hampers for special occasions. Cadbury Dark Milk, Cadbury Celebrations, and Cadbury Rich Dry Fruits are some of the chocolates that have been positioned as gifts over the years. Cadbury may take advantage of this trend by designing attractive, customized gift packages that are tailored to the tastes and preferences of youngsters.
3. Boost to premium segment
The size of the world's premium chocolate market, estimated at USD 75.32 billion in 2021, is expected to rise at a CAGR of 9.3% from 2022 to 2030. These offer Cadbury a big chance of expanding its product line and meet the rising demand for premium chocolates. Cadbury may take advantage of this trend and possibly grow its market share in the premium chocolate sector by utilising its knowledge of chocolate production and strong brand recognition.
4. Creation of limited-edition products
Limited-edition products can attract consumer interest and boost sales. Cadbury can generate buzz and increase sales by creating unique limited-edition products, such as collaborations with popular brands or celebrities.
5. Introducing more healthy options
According to a survey conducted by Mintel, 3 in 4 Americans are willing to pay extra for snacks with high quality ingredients, such as those with reduced sugar or fat content. This demonstrates the rising desire in the chocolate market for healthier solutions. By meeting this demand, Cadbury can potentially increase its customer base and tap into a growing market for healthier chocolate products. 
6. Emerging Markets
The rapidly growing middle class in developing nations like China and India offers Cadbury a tremendous potential to increase its worldwide presence. From 2021 to 2026, the Asia-Pacific region is expected to witness a CAGR of 7.1% in the global chocolate market. Given the rising demand for chocolate goods in developing regions like Asia and Africa, Cadbury can increase its footprint there.
Threats in Cadbury SWOT Analysis
1. Raw Material Price Volatility
The margins and profitability of Cadbury could be impacted by the fluctuating price of raw ingredients like cocoa, milk, and sugar. Climate change and political unrest in the areas where cocoa is produced have caused significant price volatility in recent years, especially for cocoa prices. 
2. Intense competition
The chocolate industry is highly competitive, with both established and new players. Other global brands competing for dominance includes Nestle, Lindt, Mars, and Hershey's, as well as local players in different markets. If Cadbury doesn't innovate and set itself apart from its competitors, this fierce competition may threaten its market dominance.
3. Supply Chain Disruptions
Cadbury sources raw materials, manufactures products, and distributes them to customers through a complex network of suppliers and partners. Any disruption in this network, such as cyber security breaches, transportation disruptions, labour shortages, and so on, can have a negative impact on the company's ability to operate efficiently and effectively.
4. Regulatory Compliance
The business in which Cadbury works is heavily regulated, and adhering to ever-changing laws can be difficult and expensive. New laws pertaining to packaging and sustainability may have an effect on the productivity and operations of Cadbury. For instance, the Europe's Single-Use Plastics Directive mandates that member nations minimise their usage of single-use plastics by 2021, which may have an effect on the packaging used by Cadbury.
5. Growing health consciousness
Teenagers are increasingly making good food and lifestyle choices as a result of greater understanding of the harmful health effects of ingesting too much sugar and fat. In 2021, 44% of American respondents falling in the Gen Z said they would aim to eat healthier, according to a Statista study. 56% of customers worldwide have converted from traditional snacks like chocolate and candy to high-protein, low-sugar substitutes. Teenagers who are health-conscious may look for better alternatives, which could pose a threat to Cadbury's traditional chocolate products, which are often rich in sugar and fat.
Conclusion
Cadbury's SWOT analysis reveals several areas of weakness that the company must address in order to maintain its competitive position in the global chocolate market. The company faces challenges such as high sugar content, Limited product range and competition from other major players in the industry, etc. To overcome these challenges, Cadbury must focus on diversifying its product portfolio, expanding its presence in emerging markets, and investing in sustainable practices.
When it comes to chocolate, Cadbury is still the gold standard. By addressing its weaknesses and leveraging its strengths, this brand can continue to deliver sweet success.
From the iconic Dairy Milk chocolate bars to the innovative range of products that cater to changing consumer preferences, Cadbury has proven its ability to stay ahead of the curve and remain relevant in a dynamic market. A good chocolate is impossible to resist, and Cadbury knows it better than anyone.
Liked this post? Check out the complete series on SWOT