Kinder Chocolates are a popular brand of chocolates sold by the Italian confectioner Ferrero Rocher. Kinder chocolates are available in a number of variants like Kinder Joy, Kinder Bueno, Kinder Schoko Bons, Kinder Bueno Mini and Kinder Chocolate Mini. The brand which has been popular with kids for almost 4 decades now is known for the rich chocolate flavour and signature German chocolate tag.Its flagship products under the Kinder chocolate label is Kinder Joy which is sold in almost 80 countries across the world.
The chocolates sold under the label Kinder are known for their signature tastes each of which is different from the others.
Strengths in the SWOT analysis of Kinder Chocolates
The following are the strengths of Kinder Chocolates:
Kinder Joy: The biggest success amongst the variants of Kinder Chocolates is Kinder Joy. Kinder Joy is a chocolate with two chocolate balls in a milk based sauce. The highlight of the chocolate is the surprise gift that is enclosed in each unit of the chocolate.
Focus on the premium segment: Unlike other players like Nestle or Cadburys who have most of their offerings in the medium or economy segments, Kinder Chocolates cater to the premium segment only and they are able to garner business in this segment through value-added products.
Innovation: Kinder Chocolates are a classic example of how innovation can be used for adding value. Kinder Chocolates cater to the premium segment through innovation not just in the product but also in packaging as well as promotion.
Smaller units of popular chocolates: To increase sales of their popular chocolates and to make them affordable to all Kinder has mini versions of their popular chocolates like Kinder Mini and Kinder Bueno Mini. Thus the company instead of lowering the prices of the core product has lowered the scale and is selling the same chocolates but in smaller sizes and lower prices.
The Kinder Joy Surprise: Kinder Joy is a popular brand amongst kids not for the chocolate but for the surprise gift each toy contains. Kinder ensures that there are two versions for girls and boys where boys get boyish gifts and girl girlish ones. This has helped to increase the sales of the product.
Focus on quality: Kinder Chocolates have a strong impetus to quality. They follow stringent inspection norms to ensure the quality of raw materials and their production processes are also high on quality assurance.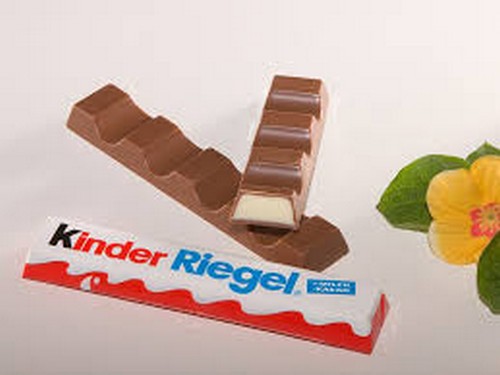 Weaknesses in the SWOT analysis of Kinder Chocolates
Some of the key weaknesses ofKinder Chocolates are :
Retailer Issues: Kinder Chocolates are a premium chocolate and thus retailers choose to push other competitor brands which are positioned in the medium or economy segment since it gives them higher volumes.
Low reach: In comparison to brands like Mondelez or Nestle which have reached into rural and local markets, Ferrero Rocher currently has a narrower distribution channel primarily centred around cities only.
Changing tastes: Ina highly competitive industry like confectionery it is extremely difficult to get customer loyalty and their tastes keep changing. This is resulting in high cost of research and innovation and new products need to be launched on a regular basis which is an added expense.
Fluctuating raw material costs: Kinder Chocolates are made from cocoa, hazelnuts, peanuts and sugar most of which are sourced from multiple locations across the world. The fluctuations in the world economy are affecting the prices at which raw materials are sourced.
Allegations: There have been allegations levelled against Kinder Chocolates on the usage of palm oil in their chocolates which is carcinogenic. This has impacted the positive image that the company has tried to build.
Opportunities in the SWOT analysis of Kinder Chocolates
Some of the opportunities include :
Increase in demand for premium chocolates: The demand for premium chocolates have grown and chocolate seems to be an indulgence that customers are not willing to forego. This is creating a sustainable demand for all categories of chocolates including luxury brands.
Healthy chocolates: The customer is not willing to compromise anymore about health and this is creating a new need for sugar-free and low calories chocolates. Dark chocolate is also a preferred option for customers.
Steep growth potential in emerging economies: The global confectionery market had a market potential of $184,056 million in 2015, and with a CAGR of 3.4 % the growth is expected to reach  $232,085 million by 2022. Companies can capitalise on this.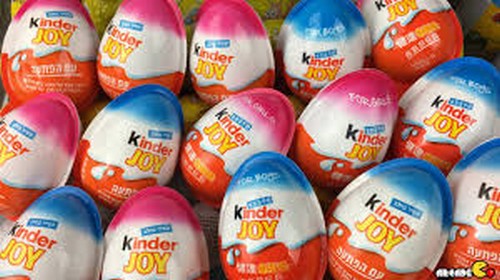 Threats in the SWOT analysis of Kinder Chocolates
Some of the threats include:
Competition: Some of the major competitors of Kinder Chocolates are Amul, Nestle, Mondelez, Lindt, Hersheys and Mars
Liked this post? Check out these detailed articles on
Topic of SWOT of Brands
Alternatively, check out the Marketing91 Academy, which provides you access to 10+ marketing courses and 100s of Case studies.