JCB is one of the world's largest equipment manufacturer for construction, agriculture, waste handling, Power generation, and Recycling. In fact, its market size makes the company the top 3 manufacturers of construction equipment. With over 12000 people in its workforce, the company has a presence in over 150 countries and has a dealer network of more than 2000.
The company's reported revenue for 2016 was £2.62 billion and its earnings before income tax and depreciation were approximately £287 million. Here is the SWOT Analysis of JCB.
Strengths in the SWOT analysis of JCB :
1) Huge Product Line – JCB has a wide range of products for most of the construction needs such as Backhoe Loaders, Compactors, Generators, Skid Steer Loaders, etc. This allows the company to fulfill most of the needs and enables rapid retention of customers
2) Services the wide range of sectors – The Company services many different sectors including Irrigation, Mining, Port, Real Estate, Rental, Roads, Material Handling Solution, Solid Waste, Power Generation, etc. Its vertical split is very high, enabling the company to deep dive into different problems in these sectors
3) Huge Dealer Network – The Company has about 2000 dealer depot locations and its service availability is very fast. In India, the company has dealer networks spread in more than 20 cities. In fact, since its emergence into the Indian market, the company has successfully established factories in Faridabad, Jaipur, and Pune. Its India revenues rose to approximately 5000 crores in 2015.
4) Superior Customer Service – JCB stands for superior customer service and no other company in the history has ever offered timely service. This allows the company to have greater brand recall and long-term customers
5) Market Leader in Construction – It enjoys wide visibility and relatively much higher brand recall in the construction equipment sector. In India, JCB is one and only the single most preferred and widely adopted companies for construction-related projects.
6) International Presence – The Company has factories in Brazil, India, North America, United Kingdom, Germany, etc. The risk factor of the company is low as it has diversified its sales across many geographies, eliminating the possibility of sales dip due to market crash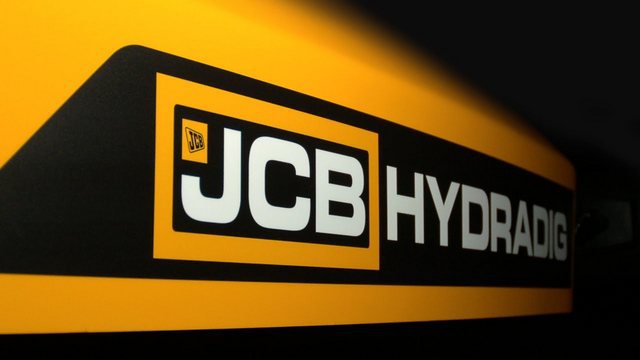 Weaknesses in the SWOT analysis of JCB :
1) High Dependency on Europe – The Company relies heavily on the European market. However, with the recent Eurozone crisis, the operational efficiency has reduced gradually and will weaken further as specific target markets might lead to further disappointments.
2) Shrinking Market Share – The competition in this space has increased so much that the company has been facing heat. Its market share has reduced globally in the last 3 years.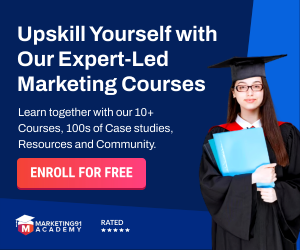 3) High Maintenance Cost – The maintenance cost of JCB products has usually very high with respect to other products in the market. Moreover, with such high prices of machinery like those of JCB, the efficiency and value of return can become a questionable factor.
4) Lack of Diversification – JCB hasn't forayed into related businesses. The company is already facing headwinds in many parts of Europe and Asia. It has either improvised its existing product line or introduced a much similar product in the construction segment.
Opportunities in the SWOT analysis of JCB :
1) Emerging Markets – Asia has consistently shown huge returns for JCB. In fact, the real estate sector has picked up very well and India is another potential market for the company. The company has potential to pick up sales in these regions
2) Product Leverage – The Company has more than 300 products and has consistently introduced new products in the market. This gives the opportunity to introduce new products at a competitive price to companies in Asia
3) Expansion of Factories – Rapid expansion into many parts of Asia is a strong opportunity. JCB recently opened one of the biggest factories in Jaipur, India for £62 million. With rising opportunity in government projects in construction and roads, it has the opportunity to make deeper pockets of returns.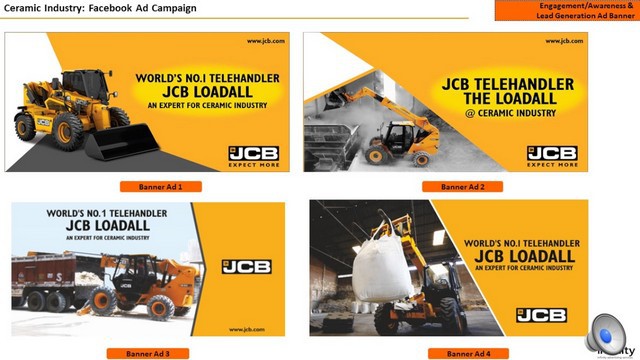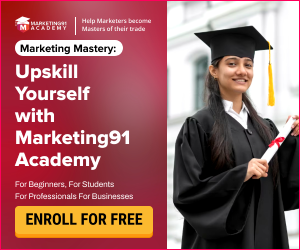 Threats in the SWOT analysis of JCB :
1) Heavy Headwinds – The Company faces competition from many other players in the same business. Some of its closest competitors include ACE, CAT, Caterpillar Inc., Ingersoll Rand, etc.
2) Dependency on Other Sectors – Its construction types of equipment are heavily dependent on the success and growth of other industries. Example, its Europe business has slowed down because of the fall in real estate demand. This might lead to revenue loss in one of its biggest markets.
Liked this post? Check out these detailed articles on
Topic of SWOT of Brands
Alternatively, check out the Marketing91 Academy, which provides you access to 10+ marketing courses and 100s of Case studies.