Infosys Limited is an Indian IT-enabled company providing business consulting, software-based and business process management services. Infosys' majority clients are based out of North America and Europe. It is headquartered in Bangalore, India and majority of its development centres are also present in India. Infosys recorded a 17 % growth in revenue in FY 2016.
Strength in the SWOT Analysis of Infosys :
Cost advantage due to a presence in India: Majority of Infosys' 119 development centres are present in India, which gives it high-quality technical talent at a great cost advantage considering the fact that wage costs have been significantly lower in India than the developed parts of the world.
Provides strong end to end business solutions: The company offers a wide range of consultancy services and provides comprehensive end to end business services in IT services, software-based services, business consulting and business process management. This allows Infosys to attract companies from various industries.
Strategic Association: Infosys has partnered with major technology and business players in order to strengthen its services and business solutions. The company has earlier partnered with HP, IBM, Microsoft and Amazon etc. The strong partnership network allows Infosys to deliver innovative and collaborative solutions.
Weakness in the SWOT Analysis of Infosys :
Dependent on Limited markets: Infosys has concentrated operations majorly based out of the America and Europe. Together, North America and Europe constitute over 80% of the company's revenue. This makes the company susceptible to instability and uneven growth.
Not covering growing markets: The emerging markets have been growing rapidly, and most of the credit goes too fast growing technology. Infosys does not have services for the majority of the emerging nations and thus misses out on a potential of growth.
High Attrition rate: Infosys is one of the tech companies in India which has been a victim of the high attrition rate. Many employees leave for better career opportunities and higher education. High attrition rates affect company's image.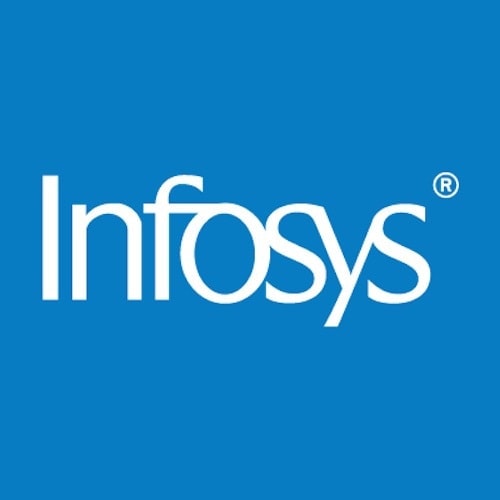 Opportunity in the SWOT Analysis of Infosys :
Invest in young technology companies: Infosys has been identifying potential and investing heavily in early stage technology companies. For instance, investments in Trifacta, a data wrangling software company and Waterline Data Science in the year 2016.Infosys should continue making investments in such companies as it provides the competitive technological advantage to Infosys.
Growth in spend on Digital Transformational Technologies: In the period of the year 2014-2019, global spending on Digital Transformational Technologies are expected to grow at a CAGR of about 17 percent. Infosys has increased its focus on providing digital transformation services and thus increased global spending can be beneficial for it.
Increasing demand for cloud-based solutions: There is a positive outlook for cloud-based solutions as the fundamental nature of computing has been changed by cloud computing. According to industry estimates, global spending on cloud services is expected to grow at a CAGR of over 18 percent from the period 2015 to 2019. Infosys having a significant presence in cloud computing market is set to be benefitted by the increasing demand.
Focus on emerging markets: Infosys need to focus on emerging markets which are expected to give good business to IT services and consultancy firms in the future. Infosys should not fall behind when the opportunity is up for grab.
Threat in the SWOT Analysis of Infosys :
Intense competition: The IT services industry is a highly competitive industry. Infosys competes with large technology and consultancy firms like Accenture, Capgemini and TCS etc.  The company also competes with software consultancy giants like Oracle and SAP. Intense competition leads to pricing pressures and investment in innovative technology to gain competitive advantage.
Changes in US immigration laws: Immigration laws are subject to political pressure and thus can be changed with a change in political power in the US. US immigration laws can get stricter which will affect the business of Infosys and other countries which are heavily dependent on the US market.
Rising wage inflation in India: For companies like Infosys, lower wage cost is a great competitive advantage, but there is a pressure of rising wages in India as well. Infosys has also had to abide by wage inflation to retain its technical staff. Such measures affect the operating margins for the company.