The name Parle has always been close to Indian sentiments and this is closely associated to their biscuits primarily because of the raging popularity of Parle- G . Parle Hide and Seek is another popular biscuit brand owned by the company which is food and confectionery company headquartered in Mumbai, India.
Parle Products is a privately owned company and has the presence in categories like biscuits, chocolates, rusk, snacks, and pulses. The conglomerate also owns the Parle Agro brand under which it sells agricultural product based foods. As of the year 2015, the company had sales to the tune of INR 8300 million and is one of the leading food companies in India. Parle Hide & Seek is a chocolate biscuit with chocolate chips on it.
Strengths in the SWOT analysis of Hide and Seek
The following are the strengths of Parle Hide & Seek are:
A backing of Parle Products: Parle owns some of India's most popular brands like Parle –G, Hide & Seek, Melody, Poppins and Kacha Mango Bite. Parle Agro another division of the conglomerate owns the popular mango drink Frooti.The company enjoys the high trust and goodwill amongst Indian customers.
Indian association: The competitors of Parle Hide & Seek are mostly foreign companies like Nestle and Mondelez International who are perceived as foreigners in India. Parle, however, is closely associated with Indian sentiments because of the goodwill they were able to create through their brand Parle – G. This helps Hide & Seek significantly.
Target segment: Hide& Seek isIndia's first chocolate biscuit with choco chips on it and is available in numerous variants like Bourbon, Fab, Choco Rolls and Premium American style cookies. Thus the brand has something for people of all age groups enabling it to target a vast variety of audience.
Strong Perception of quality: An image that has been strengthened by two of the company's most popular products Parle-G and Frooti all products of Parle including Hide & Seek are strongly associated with high quality. This is one reason for the success of Hide & Seek.
Pricing: Parle Products were primarily catering to the economy segment and their signature products Parle – G was sold at al less as INR 5. As competition increased the company also started launching more products which are priced higher and cater to premium segments such as cheeselings of the Parle G – GoHide & Seek has something to cater to each price point. While the Hide & Seek biscuit is priced at Rs 5 for a 100 g packet, the cookies versions are priced slightly higher at Rs 12 for 100g making it affordable for most categories.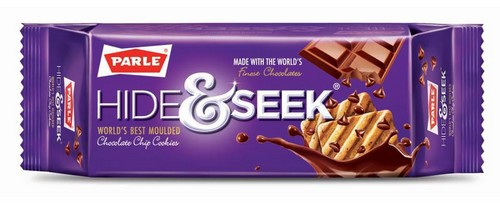 Weaknesses in the SWOT analysis of Hide and Seek
Some of the key weaknesses ofParle Productsare :
Value association: Parle has always been a strong player in the value segment and thus customers associate all brands of the company as being the affordable brand with quality.However, this image is creating a lot of challenges for the company to enter into the premium segment.
Too many products launch: The company made a number of new product launches in Hide & Seek in the oast year primarily against their rival brand's popular cookie Good Day. Their new variants Hide & Seek Cashew and Badam and the butter variant have not been successful in penetrating into the premium category where they are positioned in.
A balance between economy and premium segments: Hide & Seek is finding it difficult to balance between economy and premium brands. Even in terms of advertisements Hide & seek which was earlier an economy product is unable to gel into the premium image. This change of positioning is also confusing the customer.
Opportunities in the SWOT analysis of Hide and Seek
Some of the opportunities include :
Increased tendency for snacking amongst Indians: Indians have started preferring more snacks and they also consume snacks like biscuits and namkeen even during breakfast and tea time. This increases the scope for introducing more snacks into their product portfolio.
Steep growth potential in premium biscuits market: In comparison to the mass biscuits market in India, the premium biscuits category is registering an annual growth of 20 % the current year with an average rate of 15 % in the years to come. This offers a lot of scope for growth in the next few years.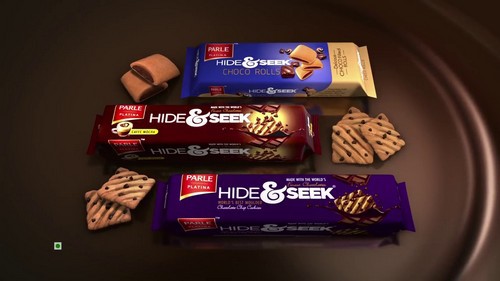 Threats in the SWOT analysis of Hide and Seek
Some of the threats include:
Stiff competition: In addition to multinationals like Procter & Gamble, Nestle, and Unilever, Parle Products are also facing competition from Indian players like Brittania, ITC etc.
Liked this post? Check out the complete series on SWOT