Fortis Healthcare Limited is one of India's topmost healthcare providers which provides a wide gamut of the hospital and related services.The services provided by Fortis include hospital, diagnostics, healthcare support and hospital care comprising of a number of specialties.
The company that is headquartered in Gurgaon has around 45 hospitals under its umbrella in regions such as  India, Dubai, Mauritius and Sri Lanka with 45 healthcare. The hospital group has to its credit around 10,000 beds and has quality accreditations from NABH and JCI for quality healthcare. The hospital is amongst the top 30 healthcare providers in the world and its research wing Fortis Memorial Research Institute' (FMRI), is ranked at No.2 in a worldwide survey. The revenue for the year 2017 is 710 million USD and around 51,000 employees.
Strengths in the SWOT analysis of Fortis :
Strengths are defined as what each business does best in its gamut of operations which can give it an upper hand over its competitors. The following are the strengths of Fortis Healthcare Limited:
Focus on continuous improvement: The Fortis Hospitals Group looks at services across various specialty areas in medicine and the healthcare provider focuses on continuous improvement in all aspects of its services giving paramount importance to research and development.
Well trained and qualified professionals: Fortis has a very good system for recruitment and selection and it takes all possible steps to ensure that doctors who work with them are the best in their disciplines. Their support staff like the nurses, pharmacists, lab staff and others are also highly qualified. The hospital gives importance to training and offers regular training sessions to all its employees.
Patient care: Fortis understands the importance of patient care and right from the design of its facilities such as emergency, trauma care and even entry and exit to, doctors and support staff and specialized and advanced services the need of the patient is considered and given maximum attention.Patients are made comfortable at every instant and all staff is asked to display high levels of sensitivity.
Quality Accreditations: The hospital ensures that all its systems and facilities are in tune with industry benchmarks and state of the art.In order to ensure this, the hospital has taken certifications like NABH and JCI. This ensures standardization in the delivery of services by qualified professionals.
A wide network of hospitals: The Fortis group has a wide network of hospitals across most leading cities of India. The hospital chain also has plans to expand into Tier 2 and Tier 3 cities.
Weaknesses in the SWOT analysis of Fortis :
Weaknesses are used to refer to areas where the business or the brand needs improvement. Some of the key weaknesses of Fortis are:
The decision to focus on India: From being an international brand the company has decided to focus completely on India since the country shows a lot of promise in healthcare and is likely to figure big on the global healthcare landscape. However, there is a strong likelihood that conditions may change in the future.
Expensive services: Fortis Hospitals are perceived as a very expensive player in the market and many customers feel that they charge higher than the market average for many of their services. For this reason many looks at Fortis as suitable for foreign customers.
Increase in the number of beds: The latest strategy of Fortis Healthcare is to exploit the available space to the maximum extent possible and they are trying to increase the number of bed size without increasing the size of the hospital.This may prove to be a disastrous move for the company in the long run.
Opportunities in the SWOT analysis of Fortis :
Opportunities refer to those avenues in the environment that surrounds the business on which it can capitalize to increase its returns. Some of the opportunities include:
Growing health concerns: With more and more information available over the Internet, people are highly conscious of their health today. They are also aware that after 40 they need to keep track of the signals that their body gives them. This is making people approach specialists even for small ailments providing a plethora of opportunities for hospitals.
Corporate Tie-ups: Business houses and corporates are concerned today about the health and well being of their employees. This makes them enter into tie-ups with hospitals for regular health check-ups for employees. This is an opportunity for healthcare service providers to capitalize on.
Medical Tourism: India is popular globally not just for the quality of its healthcare but also for the quality of the professionals who provide them.The nurses of India are wanted globally for the prowess. The healthcare facilities in India are also relatively cheaper. All this makes India a prime target for medical tourism.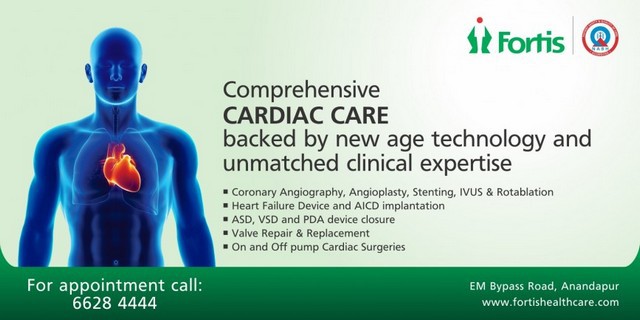 Threats in the SWOT analysis of Fortis :
Threats are those factors in the environment which can be detrimental to the growth of the business. Some of the threats include:
Competition: Fortis Healthcare faces a lot of competition from Apollo Hospitals and other leading local players like Hinduja, Narayana Healthcare etc.
Prohibitive healthcare costs: The cost of healthcare is growing and this means that people may find it difficult to afford quality healthcare. However, healthcare professionals may find it difficult to bring down the expenses and thus may suffer losses if they have to reduce the prices.
Liked this post? Check out these detailed articles on
Topic of SWOT of Brands
Alternatively, check out the Marketing91 Academy, which provides you access to 10+ marketing courses and 100s of Case studies.