Bacardi produces and markets a range of internationally recognised spirits and wine Industry. It is one of the largest privately held company in the world. It is headquartered in Hamilton, Bermuda. The company has a global distribution network for its brands which comprises various channel partners throughout the world.
Strengths in the SWOT Analysis of Bacardi :
Solid Brand Portfolio: Bacardi has more than 200 brands and labels under its portfolio. Some of the most popular brands are Bacardi rum, Dewar's scotch, Grey goose vodka, Sapphire gin etc. Bacardi rum is the world's most selling rum, Dewar's Scotch is world's most awarded whisky. Martini is world's most favourite Italian sparkling wine. With so many strong brands under its kitty, Bacardi has a very loyal customer base.
Strong Global Presence: Bacardi has a very strong global presence with operations in over 150 markets in the world. The company's primary markets are US, Canada, France, Germany, Italy, China and India. The company's strong presence allows it has widespread sources of revenue catering to a various segment of customers in the world.
Strong Manufacturing Facilities: Bacardi possesses robust manufacturing facilities with over 27 production facilities in 17 countries which include Scotland, Italy, France, Germany etc. The strong manufacturing facilities allow the company to maintain control as well as respond quickly to demand.
A really good jingle – The "Be what you want to be" jingle is recalled almost more then Bacardi itself. The jingle is famous and Bacardi has used it to good effect in all its advertising and communications.
Excellent distribution: A brand does not become famous just by having a good marketing plan and good manufacturing. Another element which is critical to its success is Distribution. Bacardi has distributors across 150 countries and in each of it, it has ample number of employees to take care of distribution.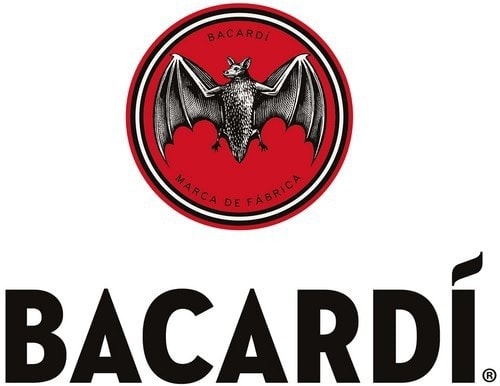 Weaknesses in the SWOT Analysis of Bacardi :
Lack of Scale: Bacardi does not have the scalability quotient to fight large players which dominate the market. Pernod Ricard and Diageo are more than double the size of Bacardi.
Privately held company: Bacardi being a family owned company does not have the capital resources to fight out price wars if and when occurs. The larger players in the industry who are Bacardi's prime competitors like Diageo, Pernod Ricord and Remy Cointreau are capital-rich company and can sustain in the market with low margins for a longer period.
Restricted product: Unlike a computer or normal fmcg products, all products of Bacardi are restricted being alcohol products. So it is altogether missing in regions where Alcohol is banned causing a loss of market potential.
Opportunities in the SWOT Analysis of Bacardi :
Growth in the global spirits market: The global spirits market is expected to reach $388340 million in 2018 with an increase of about 22.9% in the previous five years. A growing spirits market provides an opportunity for Bacardi to increase its sales and introduce new products in the market.
Acquisitions:  Bacardi's focus has been on building a strong portfolio of innovative products through strategic acquisitions.  Bacardi has been successfully acquired Banks rum, Leblon Holdings and Angel's Share brands. These acquisitions allow Bacardi to strengthen its variety of offering which helps in boosting the top line of the company.
Better differentiation: Although Bacardi is an excellent brand, further differentiation in the product portfolio via means of design, or via marketing communications can result in the brand having multiple performing products. Bacardi is most famous for its Rum and breezer, which are comparatively consumed in lesser amounts then beer or whisky.
Threats in the SWOT Analysis of Bacardi :
Government Regulations: Strict Governmental regulations on taxes as well as advertising and branding can affect Bacardi's sales. For Instance, GST bill in India has levied a sin tax on alcohol increasing the effective price of alcoholic drinks. Such moves can be a threat to the business.
Intense Competition: The wine industry is extremely competitive and the larger players are trying to buy out smaller brands to expand market share as well as increase their footprint in the world. Bacardi is against various large brands and hence any unpredictable action by the larger brands can affect Bacardi's sales.
Increasing Health awareness: There is an increasing awareness amongst people especially the youth in being health conscious which could directly affect the sales of alcoholic drinks.
Liked this post? Check out the complete series on SWOT