Hyundai Motor Co. is a South Korean automobile MNC which started its operation in 1967 and it never looked back. It is mainly in manufacturing and marketing of automobiles, commercial vehicles and engines in 195+ countries worldwide.
Being majorly in the economy segment, in many developing nations it is in leadership positions while in some it is in 2nd position. Due to stagnant growth rate, fuel price volatility, government regulations and environmental conditions; automobile industry is facing downturn and that's why the company like Hyundai is focusing on satisfying customer needs through improving in product performance, design & service.                              
Segmentation, targeting, positioning in the Marketing strategy of Hyundai Motors –
Hyundai uses behavioural & psychographic segmentation variables to segment the market in homogeneous groups. It is majorly in an economic segment and is entering the premium segment through its offerings in SUV's segment and new showroom setup i.e. Hyundai Motorstudio.
Differentiated targeting strategy is used by Hyundai to target the customers and satisfy their needs and wants.
Positioning is the most important aspect that is driving the market forces. Hyundai uses a mix of product & value-based positioning strategies to create an experience for their customers rather than just selling its products.
Marketing mix – Here is the Marketing mix of Hyundai Motors.
SWOT analysis – Here is the SWOT analysis of Hyundai Motors.
Mission –"Not Available"
Vision- "Together for a better future"
Tagline-"New Thinking New Possibilities".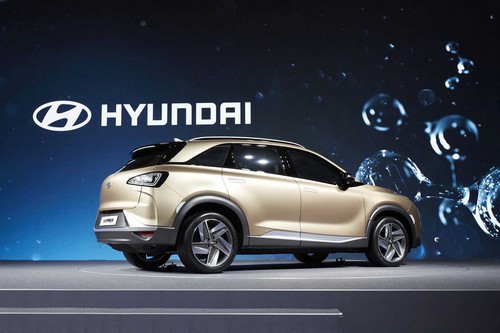 Competitive advantage in the Marketing strategy of Hyundai Motors –
Hyundai motors have created a customer-centric smart service which is helping it in increasing the credibility and efficiency in the after-sales service. It has developed IT-enabled ecosystem which is making services available anytime, anywhere on a real-time basis.
One of the competitive advantages of Hyundai is its R & D centres which are situated in the key regions and is helping the company to understand different markets & changing customer preferences.
Hyundai group is operating in-vehicle segment, financing segment, and R & D segment and it is helping the company in aligning the main line automotive business with the company's vision.
BCG Matrix in the Marketing strategy of Hyundai Motors –
Its passenger cars segment having hatch-backs, sedan in its portfolio is starred in BCG matrix, as some of its offerings like i10, i20, Accent, & Elantra are popular offerings that are driving the sales volume.
Its SUV, MPV/Bus and truck are the question mark in BCG matrix as due to the presence of a large number of well-established players in the market, Hyundai is unable to rule the market in these segments.
Distribution strategy in the Marketing strategy of Hyundai Motors –
Hyundai is making its offerings available to the market through its6,000 showrooms & dealerships. Hyundai is going through a paradigm shift in delivering the value proposition through Hyundai Motorstudio, a new setup of showrooms creating customer engagement opportunities & delivering revolutionised brand experience.
Brand equity in the Marketing strategy of Hyundai Motors –
Associating itself with some of the well-known international events like FIFA, UEFA, ICC matches in T20 and one-day match format and various other events have helped the company in creating high visibility.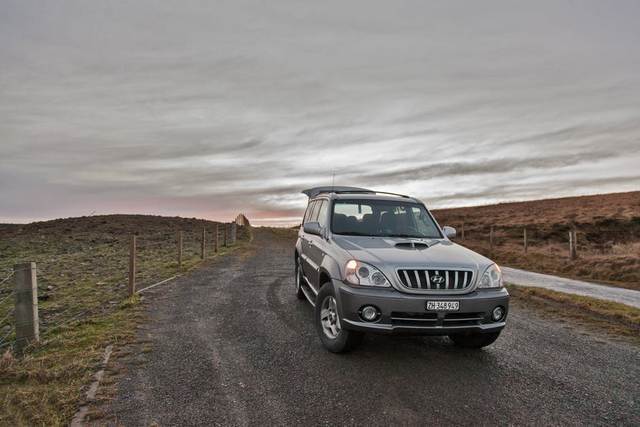 Competitive analysis in the Marketing strategy of Hyundai Motors –
The automotive market is overcrowded with local & national players who are following red ocean strategies rather than innovating itself. Companies like Honda, Suzuki, Ford, Fiat and many others are giving head-on competition to each other resulting in eating up each other share.
Market analysis in the Marketing strategy of Hyundai Motors –
With a global market share of only 6% company is redesigning its marketing strategies to target the upper strata or upper-income group customers by introducing its offering in premium segment which is the fastest growing segment in the emerging economies. The automotive market is facing a stagnant growth rate in the economy segment so focussing more on customer serviceability, brand awareness, tapping/ penetrating the growing markets will help the company in sustaining itself in the highly competitive market.
Customer analysis in the Marketing strategy of Hyundai Motors –
Customers of Hyundai are the middle-income group who want to purchase a car for family purpose and is looking for a value for money offering.
Liked this post? Check out the complete series on Strategies