The wholly owned subsidiary of Shoppers stops services Ltd. was established in the year 1992 and since its inception, it is retailing books and other allied items through departmental stores operated through company owned outlets or franchisees.
It has received numerous awards and accolades and in 1998 it launched Crossword Book award to recognise & reward best Indian writers.
About Crossword
Type: Bookstore chain
Industry: Retail
Founded: 1987
Founder: N. R. Narayana Murthy
Headquarters: Mumbai, India
Area served: India
Key people: N. R. Narayana Murthy (Chairman) and Kinjal Shah (CEO)
Number of employees: 1,500
Segmentation, targeting, positioning in the Marketing strategy of Crossword-
Crossword uses a mix of demographic segmentation strategies to make the different types of its offerings available in the market as per the choice and requirement of the customers.
A mix of differentiated and mass targeting strategies is used by Crossword to satisfy the needs and wants of varied customer groups.
Crossword position itself as a platform where an ardent reader, writer and literature enthusiasts can have access to large books and novels of distant writers at one place. It uses value based positioning strategy.
Marketing mix – Here is the Marketing mix of Crossword.
Mission- "Not Available"
Vision- "A place and space for people who seek information, knowledge or just the pleasure of reading"
Tagline-"Not Available"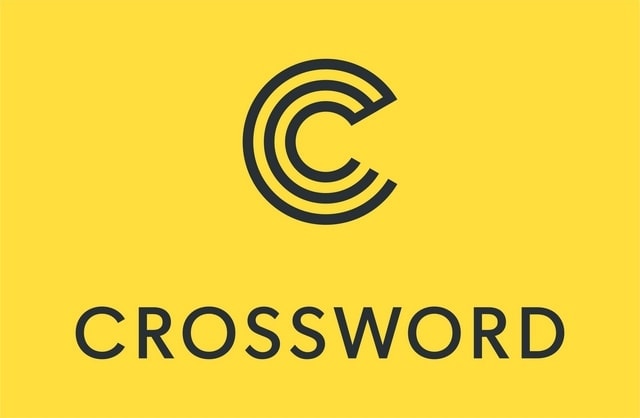 Competitive advantage in the Marketing strategy of Crossword-
Strong Parent company:  Crossword is part of the Shoppers stop group which is already operating with chains such as Hypercity, Timezone, Nuance Group. Crossword operating as a subsidiary has generated revenue of Rs. 109 Crores in FY 2016-17.
Visibility of the brand:  Crossword has its outlets in very limited cities which not only helped it in optimising ROI but also enable them in controlling its operational cost. It has stores in the cities which are the targeted markets or where it can get potential customers for its offerings.
BCG Matrix in the Marketing strategy of Crossword –
BCG matrix helps the company to understand where they stand when they are compared within the industry.
Crossword operates in business segments such as Books & novels, Toys, School & office accessories. Since the company operate with the traditional marketing model and due to the popularization of the e-commerce sites the business segments in which it operates are Dogs in the BCG matrix (Crossword posted a net loss of Rs. 4.22 Crores in FY 2016-17).
Distribution strategy in the Marketing strategy of Crossword –
Crossword makes its offerings available to the customers through a variety of channels such as 88 franchised stores in the selected cities like metros and state capitals, its online website and company owned outlets. It offers interrelated products and services following the meta-market strategy of making available interrelated products under one roof for different age groups.
Brand equity in the Marketing strategy of Crossword-
Since Crossword is following the traditional form of marketing; its stores are mainly in top cities of the country which is helping the company in creating high visibility and at the same time optimising its resource usage.
It has won various awards and recognitions like most admired retailer by the business world, Reid & Taylor Award for Best Retailer etc.
Competitive analysis in the Marketing strategy of Crossword-
The companies operating in highly unorganised and loosely regulated competitive books & related stationeries market which is facing competition within the industry. It faces bottlenecks such as low entry barriers, high obsolete probability, the high promotional cost to reduce switching of customers and customers finding it convenient to use digital platforms like e-commerce sites. Amazon kindle, ebooks and purchase stationeries from e-commerce sites.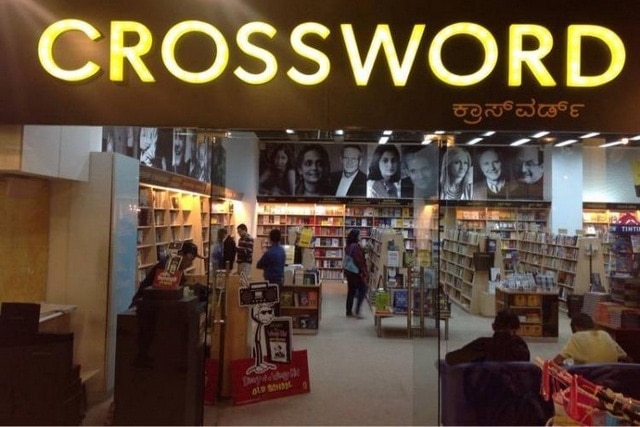 Market analysis in the Marketing strategy of Crossword-
The market in which Crossword operate is competitive and the counterfeit range of products, as well as technological development as well as adverts of digital platforms/ technology like mobile/tablet/ phablet and competition from local and national players and changing the lifestyle of people, are affecting the performance of the company.
Customer analysis in the Marketing strategy of Crossword –
Customers of Crossword ranges from children, adults and old age people who have interests in books, novels Movies, Music, related toys, magazines etc. Crossword addresses the needs of varied groups of readers, enthusiasts in the social income of a group of the lower middle ad above.
Liked this post? Check out the complete series on Strategies