By serving 2 billion consumers and servicing tens of millions of merchants worldwide Alibaba has emerged as a Global E-commerce player with its footprints in E-Commerce, Logistics, Payments, Marketing Services, Cloud computing and meta-market businesses.
About Alibaba
Industry: E-commerce, retail, Internet, and technology
Founded: June 28, 1999
Founders: Jack Ma, Peng Lei, and others
Headquarters: Hangzhou, Zhejiang, China
Area served: Worldwide
Current CEO: Daniel Zhang
Number of employees: Over 252,084
Major products: Consumer-to-consumer (C2C), business-to-consumer (B2C), and business-to-business (B2B) sales services via web portals, electronic payment services, shopping search engines, cloud computing services, and more
Segmentation, targeting, positioning in the Marketing strategy of Alibaba –
Alibaba uses a mix of demographic, Psychographic and behavioral segmentation strategies to fulfill its mission and transforming its business to emerge as a technologically advanced company which will help customers, merchants and businesses to leverage the vast potential of the Internet.
Most of the companies present in the e-commerce or technologically driven business use differentiated targeting strategy and Alibaba is not an exception to this.
Positioning is where a product/ service stand in the mind of the consumer. Usage-based and pricing positioning strategies are used by Alibaba to augment revenue from a different line of businesses.
Marketing mix – Here is the Marketing mix of Alibaba.
SWOT analysis – Here is the SWOT analysis of Alibaba. 
Mission- "Make it easy to do business."
Vision- "Alibaba aims to build the future infrastructure of commerce. It visualizes the vast potential when customers meet, work and lives at Alibaba".
Tagline-"Global trade starts at Alibaba".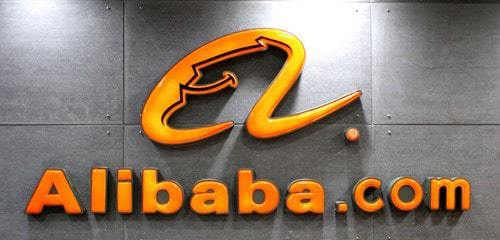 Competitive advantage in the Marketing strategy of Alibaba –
The diversified line of businesses: Alibaba has the presence in the mega-markets such as being in e-commerce business they are in cloud computing, entertainment, payment gateway, mobile data etc. These are supporting the company in being way ahead of its competitors within house wholesome infrastructure.

Having experience of world's most competitive and fastest growing market: Operating in the country with 1.4 bn of a population is in itself poses a challenge. A challenge to satisfy a billion needs, demands, understanding their changing preferences and taste; all these have helped the company to emerge as a fastest growing company in the commerce market.
BCG Matrix in the Marketing strategy of Alibaba –
In BCG matrix of Alibaba group, its different businesses have different growth rate which in itself portrays the growth landscape of the e-commerce company lead by the visionary leader Mr.  Jack Ma.
It's China Commerce Retail business and Cloud computing business have YOY growth rate of 41% and 175% respectively (31st Mar; 2016 data) and therefore are Stars in the BCG matrix.
Its Wholesale e-commerce business in China, as well as internationally, is struggling with low YOY growth rates and is, therefore, it is a Question mark in the BC matrix.
Distribution strategy in the Marketing strategy of Alibaba –
Technologically advanced and robust infrastructure has helped the company in providing a seamless and easy to access and communicate, sell, buy the different offerings of the sellers/ buyers anywhere, anytime across the world.
Brand equity in the Marketing strategy of Alibaba –
Its strategic alliances in different companies and positive word of mouth have helped the company in increasing Top of mind awareness (TOMA). As per the "BrandZ-100" -2015, Alibaba is way ahead of Amazon and Walmart in the list of valuable Retail brands.
Competitive analysis in the Marketing strategy of Alibaba –
Alibaba's diversified business portfolio is helping the company to be competitive while the e-commerce market is overcrowded with local, national and international players like Amazon, eBay etc.
Market analysis in the Marketing strategy of Alibaba –
Alibaba has the presence in China and various international markets. It had 423 MM active buyers in the year 2015-16 who helped the company in surpassing 3 trillion Renminbi (RMB) of Gross Merchandise Value.  Alibaba is ruling the market in China but in other Developing and Developed nations, it is still struggling to emerge as a most preferred e-commerce player.
Customer analysis in the Marketing strategy of Alibaba –
Customers of Alibaba are new-age, tech-savvy, Gen Y and Z customers to whom their time, the convenience of buying and selling, maintaining their lifestyle is more important than it ever had.
Liked this post? Check out the complete series on Strategies