Marketing can only be effective if the right combination is used in the marketing campaign. It is, therefore, necessary to get the marketing mix right and use it appropriately to be confident of attaining the best results from the marketing drive. This is what Sony Ericson, a renowned mobile handset company has specialised in for a very long time and has ultimately enabled it to penetrate into the market.
Sony Ericson has ensured that they have attended to all the 4P's of the marketing mix and applied each appropriately throughout their campaign. Here is a summary of how this particular company has been able to use each of these Ps in succeeding in the industry.
About Sony Ericson
Type: Mobile phone manufacturer
Industry: Telecommunications
Founded: October 1, 2001
Founders: Sony Corporation and Ericsson
Headquarters: London, England
Area served: Worldwide
Number of employees: 2,000
Product in the Marketing mix of Sony Ericson.
In this case, the products that Sony Ericson produce include different models of mobile phones and accessories. Talking of product, it should be noted that this particular company has specialised in providing outstanding models that match the needs of the end-users. The features of most of these phones have been incorporating designs and elements that are advanced, user-friendly and impressive.
One of the greatest features of the phones that they have been producing in the recent past is talk and text feature. The other features include high pixel camera phones, web and email as well as design phones. This has made it possible for this company to attract an increased number of purchasers who get pleasure from most of these features given that they also do not disappoint.
Also, Sony Ericson also produces accessories that go hand in hand with the mobile handsets. Some of these accessories include music accessories that are used in playing and listening to your favourite music such as headphones and outdoor wireless speaker among others. The other category of accessories includes imaging accessories such as tripod stand. Connectivity and car accessories, cases and hands-free accessories are also among that Sony Ericson produce.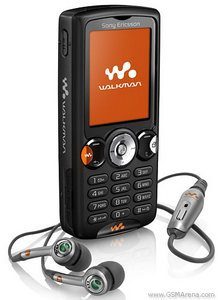 Price in the Marketing mix of Sony Ericson.
When it comes to price, Sony Ericson has ensured that there is something for everyone, what this means is that they have provided since time immemorial to produce phones that suit the budget of different people and thus you can be able to afford one irrespective of the budget you are working on. In other words, this company is targeting all phone users from low-end to high-end by ensuring that different phones of different models are produced. You can get a Sony Ericson phone for as low as Rs. 1700 to as high as Rs. 40000.
Promotions in the Marketing mix of Sony Ericson.
Sony Ericson has been so particular when it comes to engaging in promotional activities. This is in the sense that they want to ensure that all the promotional activities they engage become fruitful in their quest of getting to potential markets.
Most of the promotional activities are usually undertaken through activities. For instance, it has been actively sponsoring WTA tours for a relatively long time now, and it is still pursuing other events to sponsor. It also some of the renowned brand ambassadors ranging from sports personalities like Maria Sharapova to Film stars and various pop stars.
This company has also established a promotional approach of using the offer to lure potential clients in purchasing their handsets and accessories such as giving gifts and offering occasional discounts.
Place in the Marketing mix of Sony Ericson.
This is the last aspect of the 4P's in the marketing mix. Ordinarily, it refers to the location or area that a business operates in selling its products and services. In the case of Sony Ericson, it has established a one channel method as an approach to distributing the handsets and other accessories to the retailers.
It means that they have designated places where customers can make their purchase from if they are in need of Sony Ericson products. The good thing with this approach is that it reduces counterfeit to zero because the company ensures that only certified dealers are allowed to sell their products.
Also Read about Marketing Mix
Liked this post? Check out the complete series on Marketing Mix