Hallmark Cards is a private company of American origins. It was founded in the year 1910 by its founder Joyce Hall and has its headquarters base at Kansas City in the United States. The company is associated with Greeting Cards industry and deals in manufacturing and selling aspects. In United States Hallmark Cards has achieved number one position as largest manufacturer. Some of its competitors in this field are as follows-
American Greetings
Recycled Paper Greetings
Galison
Blue Mountain
Moo
Some Ecards
Cardstore
Product in the Marketing Mix Of Hallmark Cards :
Hallmark is one of the most recognised brand names in greeting Cards industry and its products are sold under three brand names Ambassador, Shoebox and Hallmark. It is a multinational corporation that with time has added different products in its kitty to maintain the interest and loyalty of its consumer base like cards, lanterns, scrolls, stationary, gifts, soft toys, gift hamper, personalised gifts, chocolates, quotations, mugs, Christmas-tree ornaments and photo frames. It has also launched digitalized eCards in market for techno-savvy consumers.  Its product list for diversified sections includes
Birthday- In this category hampers, gifts, cards, age cards and personalised cards are available

Love Gifts- Love Greetings, mugs, photo frames, love combo and quotations are available in this section

Greeting Cards- It is the most popular segment of Hallmarks Cards and includes a diversified range of anniversary cards, birthday cards, neon-glo cards, personalised cards, wedding cards, friendship cards, father's day cards, mother's day cards, congratulations cards and love cards

Occasions- Cards to mark a special occasion are available for New Year, Christmas, Daughter's Day, Diwali, Holi, Birthdays, Anniversaries, Rakhi, Love, Farewell, Congratulations, Wedding, Friendship, teacher's Day and Parent's day

For Him- This segment is for male gender like baby boy, son, friend, dad, brother, boyfriend and husband

For Her – It includes female gender like baby girl, friend, daughter, sister, mom, wife and girlfriend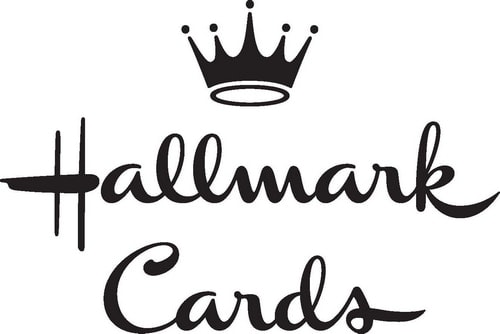 Place in the Marketing Mix Of Hallmark Cards :
Hallmark Cards has spread its presence to several countries in world through its products. It the started from Kansas City in Missouri of United States and with time expanded to most parts of the country. Its product line and employee count continues to flourish as it started its expansion from one store to another in different cities.  
Company has nearly thirty-eight thousand retail outlets in United States most of which are independently owned. Hallmark cards have a strong distribution network that includes services of licensees, suppliers and operates on Franchisee system in global market. It has markets in one hundred countries like India, Canada, Australia, France, New Zealand, Japan, Germany and United Kingdom.
Price in the Marketing Mix Of Hallmark Cards :
Hallmark has registered its revenue figures at 3.8 billion dollars by the end of the year 2014. Company realises the impact of pricing policies on sales of its products and hence has pursued and conducted an extensive research to know the mindset of its consumers.
The company faces lots of competition in the market and has wanted to make further inroads and hence went for both penetration and competitive strategy. Hallmark Cards has kept its prices at marginally lower rates than its rivals. It has adopted a very reasonable pricing policy and its affordable and inexpensive rates and quality products along with a recognised brand name have helped it in generating larger sales and creating better revenues.
Promotions in the Marketing Mix Of Hallmark Cards :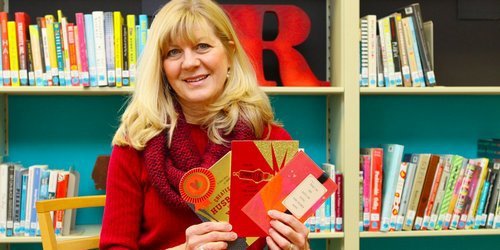 Hallmark Cards has been trying to emotionally connect people through its products. It has made a genuine difference in everyday life as it is one of the best mediums to show that one cares about the other. Hallmark has adopted several marketing policies to make a positive impact on the mindset of customers. It was the first company in the greeting-cards industry to print its brand name at the back-side of every card and to advertise on a national level via an ad in Ladies' Home Journal. Hallmark Cards has several awards and trophies to its name for instance in the year 1985, it was the recipient of National Medal of Arts.
Liked this post? Check out these detailed articles on
Topic of Marketing Mix of Brands
Alternatively, check out the Marketing91 Academy, which provides you access to 10+ marketing courses and 100s of Case studies.