BlackBerry Limited is a Canadian multinational wireless equipment and telecommunication company. The company is best known as the entity that developed the blackberry exquisite brand of tablets and smartphones. However, the company also has a strong foothold in the areas of software development for industrial applications, mobile device management, and manufacturing of wireless telecommunications equipment.
The company is based in Waterloo, Ontario, which is in Canada. The company was founded in 1984 by Douglas Freign and Mike Lazaridis. It has annual revenue of $2.160 billion.  The company was dominant in the American company but with the advent of time and new players in the market, the company lost much of its target customers.
Currently, John S. Chen is the chief operating officer of Blackberry. The company's employee strength is 4,534 as of February 2016. Its chief competitors are as follows.
About Blackberry
Type: Telecommunication company
Industry: Telecommunication
Founded: 1984
Founder: Mike Lazaridis and Douglas Fregin
Headquarters: Ontario, Canada
Area served: Worldwide
Key people: John Chen, CEO
Number of employees: Over 23,000
Product in the Marketing Mix of Blackberry :
BlackBerry offers a range of products under the following broad categories:
BlackBerryMessenger

BlackBerry Playbook

BlackBerry 10

BlackBerry Enterprise Server

BlackBerry Internet Service

QNX
BlackBerry's Smartphones are the most widely known product of the company. The devices became popular because of its excellent 'email on- the- go' feature with security that is unmatched by other competitors' offerings. BlackBerry Classic and BlackBerry Leap are two of their most popular Smartphone models though there have been other models too.
BlackBerry 10 is a proprietary operating system for their own line of Smartphones whereas BlackBerry Playbook is a mini tablet.
BlackBerry Enterprise Server Version 5 is their latest Enterprise Server offering and provides the middleware software that is a part of Wireless platform that is supplied by BlackBerry Limited. The software and its services connect to collaboration and  messaging software on enterprise networks.
QNX is Unix-like operating system acquired by BlackBerry in 2010.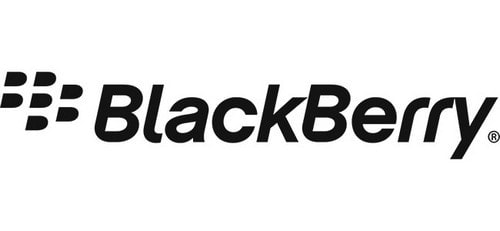 Place in the Marketing Mix of Blackberry :
Blackberry stores are available in North America, Mexico, Thailand, Indonesia, and the United Arab Emirates. In 2007, a Blackberry store opened in Michigan USA. There are blackberry stores operated at airports in several parts of United States like Atlanta, Boston, Newark, Houston to name a few though most of them  will be closing soon. In 2015, the company opened its first pop-up store in Germany.
BlackBerry had 85 million subscribers around the world till 2013. However, with the popularity of Android and ios platforms, it has lost much of its following. Today it only has 23 million subscribers worldwide.
Price in the Marketing Mix of Blackberry :
BlackBerry Smartphones became most sought- after due to its e-mail access on the go feature. The company strategized on focusing largely on enterprise sales and enabling corporate to thrust the brand within their own employees. To capture the market, BlackBerry made its smartphones affordable to also middle-class professionals. The brand's steep prices had hampered fast growth in the beginning. But later their strategically placed phones in every sort of price ranges that starts from Rs.4, 410 and goes up to Rs.53, 200 with different attributes in order to suit different needs, which has enabled them to cut across a wider target segment.  Some of its models are available at throwaway prices in e-commerce sites in India.
The prices of some of their models available in India are:
Blackberry Porsche Design P9983 Rs. 53,200

Blackberry Passport Rs.26,330

Blackberry Classic Rs. 21, 990

Blackberry Priv Rs. 43,999

Blackberry Bold Touch 9900 Rs. 7,999

Blackberry Curve  3g9300 3g Rs. 7,500
Some of its earlier models are available at throwaway prices in e-commerce sites.
Promotion in the Marketing Mix of Blackberry :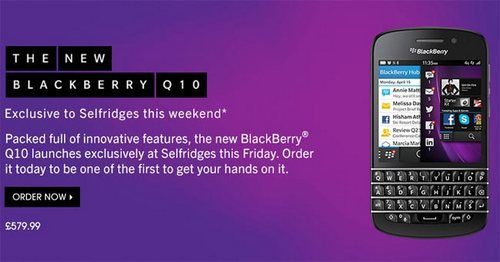 Blackberry is making the best attempt possible to recapture lost ground.  For one, it is focusing on its Smartphone segment to gain much of its lost glory. The current strategy of the company is to focus on their business customers.  Smartphones like BlackBerry 10 are perfect for business communication with unique features like centralised messages and notification of new messages with a blinking red light. For their new Passport Smartphone, they are targeting professionals in the healthcare industry. The company is leveraging on the excellent security features of Blackberry Smartphones and therefore branding them as the perfect phone to be used in industries such as healthcare, insurance, and banking.
Liked this post? Check out the complete series on Marketing Mix