When a company has many products and a diversified portfolio, it becomes difficult for the top management to manage the products individually. Hence strategic business units are formed in the organization. These strategic units may contain a single products or multiple products. Thus, a company like HUL may group its shampoos together in one strategic business unit, soaps in another and similarly, it may make multiple strategic business units as per its requirement.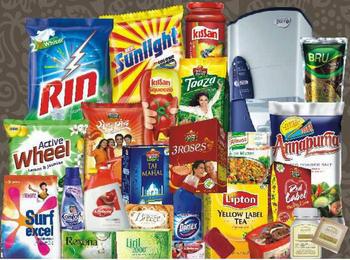 There are several advantages of strategic business units in an organization.
Responsibility – One of the first role of strategic business units is to assign responsibility and more importantly outsource responsibility to others. With this, the top management has an overview of work being done in each individual unit and they do not have to get involved in day to day activities for these strategic business units.
Accountability – When handling multiple brands or products, it is easier if there are separate business units which are accountable for the success or failure of the business or product. By making these business units accountable, the company can directly take a call when hard decisions are to be taken.
Accountancy – Profit and loss and balance sheets will look more prettier and more manageable if the statements are prepared separately for separate strategic business units. This makes the accountancy more transparent and at the same time, when companies have to make investment decision than this accountancy will come in use for the company.
Strategy – Companies like Nestle have 4 different strategic units. One SBU like Maggi deals in Food products, another deals in Dairy products like Nestle milkmaid, the third SBU deals in Chocolate products like Kitkat so on and so forth. Thus, in the above example, it is very simple to change strategy for each business unit because the strategy for each is independent of the other.
Independence – The managers of the strategic business units get more independence to manage their own unit which gives them the opportunity to be more creative and innovative and empowers them for making decisions. The best thing that can happen for SBU's are fast decision making which is possible only when these SBU's are given independence to work by themselves.
Funds allocation – The last but not the least advantage of strategic business units are that funds allocation becomes simpler for the parent company. Depending on the performance of the SBU, funds allocation can be done on priority.
Thus, there are many advantages of having strategic business units and it is highly recommended that any firm which has multiple products adopt strategic business units in its organization structure.