You have just hired a new employee and if you think that your job is complete then you are wrong. In order to make him a part of your company, you have to direct him towards an emphatic Onboarding process. Your employee is an important part of your organization and his starting days are nerve-racking and crucial.
You cannot leave him to flounder and gain experience himself. Everyone needs a helping hand at the beginning and so does he. Investing time and effort on employee Onboarding is a rewarding experience as it will increase his efficiency and productivity. Onboarding is actually an integration procedure that starts the day a new recruit is hired and involves making him welcome and his journey smooth and hassle-free at the onset.
Tips on Employee Onboarding
1) Begin prior to their arrival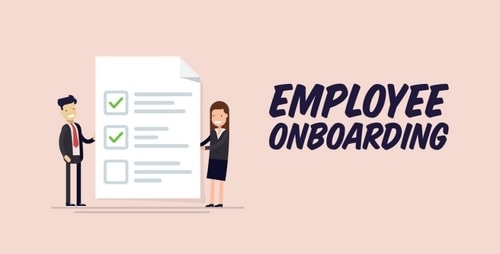 The most important tip on employing Onboarding is to begin prior to their arrival on day one. Make sure your company has a comprehensive ongoing employee Onboarding program in place so that the pathway becomes organized and smooth for the new recruit.
Send the content to him so that he can become familiar with it. Keep him in contact and send any paperwork that needs to be completed beforehand along with a welcome message. Time is money so do not waste it. Have a plan ready and offer him simple tasks the first day so that he becomes familiar with basics and necessities.
2) The first day
The first day is the most difficult one in the life of an employee as everything is new and he is hesitant about his approach. It is feasible if he listens and learns and then starts doing. Let him know about the history and culture of the company and understand its core values, code of conduct, and modus operandi.
You can show him a video about company values and arrange an informal tour to get him acquainted. It is imperative that he feels at ease and is comfortable by the reception accorded to him. An important tip on employee Onboarding is to make sure that a new employee feels welcome on the first day so that his transition to the company is a happy one.
3) Make his first day memorable
The first question anyone asks a new recruit is how was your day one? It is a very popular one but the answers vary from person to person. When there is a team to welcome the employee and make him comfortable in his new settings then it is a blessing. But when he feels unsure and awkward about his role and everybody is too busy to interact with him or show him the ropes then it obviously becomes a long day for him that is full of uncertainties.
Employee Onboarding ensures a positive experience and a favorable impression. Give the new recruit a welcome package, set up his desk with everyday requirements like account ID, forms, ID badges, and passwords, introduce him to other fellows by the personal introduction and company email and schedule lunch with colleagues so that he becomes comfortable.
4) Assign Ownership
It is important to be clear of position and tasks that need to be performed from day one. Assign the new recruit to his position be it as a team member or as a team leader. Human beings flourish and advance when they are given responsibility and deadlines to fulfill them.
Give the new employee a mixture of both guided and self-guided tasks and allow him to learn and connect with his colleagues at a comfortable pace. Through shared tasks and meets the new recruit will be able to get to know others. An important tip on employee Onboarding is to always encourage questions so that they can increase their basic knowledge about the company and employees.
5) Utilize the fresh eyes of a new recruit
Every new person brings something new to the table that the old eyes fail to see. Better perspectives and fresh insights are expected from them as they see the company and its workings from a different and new mindset. Encourage queries and free speaking so that he can offer his opinion.
It can be a silly question but it will reveal the area of concern and the organization can understand its weak spot effectively. Employee Onboarding is stressful and time-consuming but equally important so that every employee fits perfectly in the company. As the new hire familiarize itself with the organization and it's work culture they bring their own fresh perspective to the company.
6) Set expectations and goals at the onset
Don't be vague and undecided. During Onboarding be decisive and let him know his performance goals and role responsibilities. Communicate clearly and precisely what the company, as well as the team,  expect from him. Defined expectations will urge him to make a viable contribution and overcome his shyness and awkwardness in the team.
Give him both short-term and long-term goals and assign him under a team leader that will check his progress regularly. The set targets will act as a booster to the new employee and increase his work productivity.
7) Acknowledge the importance of the new member
A new recruit has been hired for a specific purpose. Acknowledge his importance in the organization and make him welcome. Introduce him to his colleagues with formal and proper introduction.
If he has some extra qualifications and degree let the others know. Make sure that co-workers and other employees who will work with him on daily basis get to know him personally so that everyone can gel with each other. Stock his workstation with the necessary tools and a welcome gift.
8) Assign a mentor
The early days are a bit troublesome as new things take time to settle down. A recruit is taking his first steps in a new environment and it is obvious that he does not know anything about the company, its work culture or co-workers. Assign him a mentor as part of employee Onboarding program.
He will have lots of questions about basic amenities, logistics, policies, departments and work culture that can be answered and cleared by his mentor to navigate easily and make his pathway smooth. It is important that an employee feels comfortable and when he has a mentor as his support that will ease his discomfort to a great level. It is better to appoint a veteran/ manager/peer as his mentor that can help him adjust and fit into his work with ease.
9) Schedule regular check-ins
The first few days of a new recruit are nerve-racking. Ease him into his job and make a conscious effort to keep an eye on him. His mentor or buddy will no doubt be there to help him but still, as part of employee Onboarding programs, it is your duty to see that he is becoming comfortable with time.
Schedule regular meetings where every new employee can tell about his experience and clear his misconceptions. If you find that an employee is unhappy in his surroundings take time to have a one-to-one meeting with him and know about his grievances. This way you will be able to spot the problems early on and help the employee to adjust and move on. Offer solutions and a guiding hand so that he can integrate into his team and the company easily.
10) Maintain a balance
Don't go overboard with employee Onboarding as it is important to maintain a proper balance. The process must be smooth enough to take away any hesitations and create a good impression in the mindset of both the employees and the welcoming committee. Organize everything in a planned manner.
Set up an orientation that offers the basic and necessary information to the new recruit. A warm welcome, relevant information and structured introduction go a long way in maintaining balance and creating a favourable impression on the first day.