Royal Enfield is the oldest motorcycle company in continuous production. It made its first motorcycle in the year 1901. Royal Enfield is based out of India and is a result of a merger between The Enfield Company and Eicher in India in the year 1994. Royal Enfield has seen immense growth in the past 5 years and is expanding exports in the global markets.
Strength in the SWOT Analysis of Royal Enfield :
Strong Brand Name: Royal Enfield has created a strong brand identity in the market and has been able to gain credibility in the market from its customers. Royal Enfield is has made itself a cult brand and is desired by many.
High-Quality Standards: One of the main reasons of the strong brand name of Royal Enfield is due to its high-quality standards. Royal Enfield emphasises on providing best quality to its customers.
Strong Research and Development: Royal Enfield has an in-house R&D centre which takes care of further enhancement of the product portfolio of the company and makes sure that the reliability of the consumer is maintained. Royal Enfield has recently invested Rs. 600 crores in two more R&D units, one in India and one in the UK.
Strong Growth: Royal Enfield has grown at over 50% in the last 5 years globally. Such strong growth increases revenue and profits for the company which can be further invested in improving and enhancing product portfolio.
Expanding Global Market: Royal Enfield bikes are currently exported to more than 30 countries worldwide and due to increase in demand, Royal Enfield has invested heavily in setting up manufacturing facilities in the UK.
Support from Eicher group: In 1994, Enfield India and Eicher Group merged together to form Royal Enfield. Eicher, being one of the world's leading automotive manufacturers has supported Royal Enfield since and has been an important reason for the success of Royal Enfield worldwide.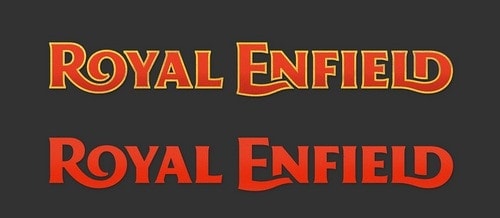 Weaknesses in the SWOT Analysis of Royal Enfield :
Expensive: Royal Enfield targets a niche market of motorcycle lovers who are ready to pay a premium for the brand. But, it misses out on a large market that is willing to buy a low priced variant of Royal Enfield.
Low Mileage: Royal Enfield produces large volume cylinder bikes (high CC) which have more capability to burn more amounts of air and fuel and thus they give low mileage as compared to low CC bikes.
Opportunities in the SWOT Analysis of Royal Enfield :
Growing Market: The two-wheeler market is growing worldwide which provides an opportunity for the company to increase customer base and sales globally.
Expand Globally: Royal Enfield needs to expand its export markets to more countries in the Europe, Africa and Asia. The demand for such bikes is increasing in these markets and Royal Enfield can take advantage of such an opportunity.
Higher Disposable incomes: The Disposable income of middle-class people in countries like India has been on the rise. Thus, those individuals who could not afford a Royal Enfield some years ago are now in a position to buy one. This is one of the main reasons for the growing sales of Royal Enfield.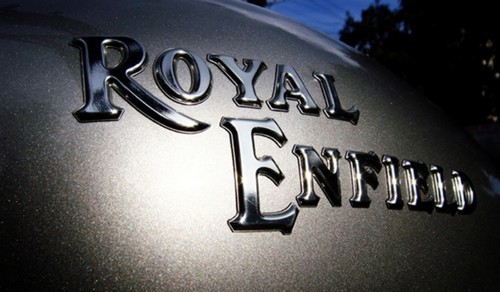 Threats in the SWOT Analysis of Royal Enfield :
Strong Competition: Royal Enfield competes with many bike companies in the cruiser segments worldwide. It also competes with high utility bikes in the market. Such competition in the market reduces market share.
Fuel Rise can cause the decrease in sales: As mentioned earlier, mileage of Royal Enfield bikes are low and thus any increase in Fuel prices will affect sales of Royal Enfield.
Liked this post? Check out these detailed articles on
Topic of SWOT of Brands
Alternatively, check out the Marketing91 Academy, which provides you access to 10+ marketing courses and 100s of Case studies.