A popular jeans brand, Pepe Jeans is denim and casual wear jeans brand that was established during the year 1973 and is headquartered in London, United Kingdom. The company manufactures and sells apparel for women, men, kids, and teens.
It provides coats, jeans, knits, jackets, tops, T-shirts, skirts, shorts, accessories, and many more. The company has consistently reinvented the denim brand to keep on par with the current trends. Pepe Jeans is an iconic brand that is linked to denim and limitless creativity. The company's jeans are available for skinnies or wide leg.
Pepe Jeans also provides an online custom studio where the users can design and create their own apparel. The company's products are sold worldwide through online and offline stores. Pepe Jeans sells their products in about 300 stores in about 65 countries having a workforce of about 2300 people. It is known as a brand that is really innovative; stylish that fits into the youth. It has a variety of products that are available at a feasible rate.
About Pepe Jeans
Type: Fashion brand
Industry: Clothing
Founded: 1973, London, United Kingdom
Founders: Nitin Shah, Milan Shah, Arun Shah
Headquarters: Sant Feliu de Llobregat, Spain
Area served: Worldwide
Current CEO: Marcella Wartenbergh
Number of employees: 2,500 (2022)
Major products: Denim, casual wear, footwear
As it is a popular brand in denim, let us examine the SWOT analysis of Pepe Jeans.
Strengths in the SWOT analysis of Pepe Jeans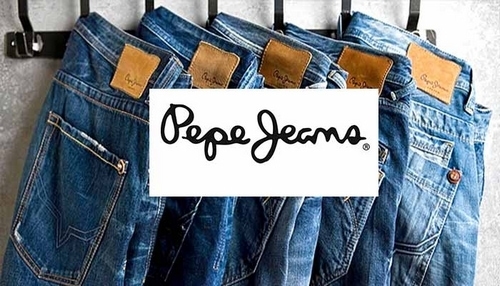 Global Presence –  Pepe Jeans brand is present across the globe in about 100 countries. It is the fastest growing brand in denim that is a preferred choice by many people worldwide. Pepe Jeans became popular from the western movies where cowboys more often wore jeans in the movie.
In-house processing unit – Pepe Jeans Company has an excellent in-house processing unit that provides the company with a competitive edge to consistently produce quality types of denim. The company gives a lot of focus on quality and designs for each and every product.
Stylish website –  Pepe Jeans brand has a stylish website that provides complete information about its products and stores. By using this, people can easily find out their products details making their shopping at ease.
Elite segment –  Pepe Jeans brand has entered into the elite segment of the top four producers of denim in the world. This is a major strength for the brand to have a high brand value.
Advertising –  Pepe Jeans brand has excellent and widespread advertising where the brand has often been attracted by young customers.
Strong financial position –  Pepe Jeans brand has a strong financial position making it a heavy brand in the denim industry.
Weaknesses in the SWOT analysis of Pepe Jeans
Changing trends in denim –  The fashion trends keep changing constantly thus leading to inventory issues. People tend to purchase different brand thereby leading to old stocks lying around. This will be a huge loss to the company.
Limited Global presence –  Though Pepe Jeans is available worldwide; it has a limited global presence and is restricted to a small market. Being available in a small segment of the market limits its business operations.
Switching in the brand –  There is a lot of competition for denim brands and there are chances of high brand switching.
Opportunities in the SWOT analysis of Pepe Jeans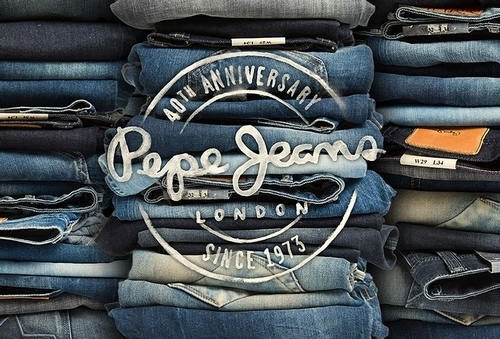 Expansion of business operations –  Having about 100% FDI in single-brand retail and getting about 51% in multi-brand that is likely to happen can benefit its business. This provides a lot of opportunities to scale up its business operations.
Aggressive marketing in the youth segment –  Pepe Jeans Company can do aggressive marketing among the youth and in college premises. By this, their brand will have a higher awareness enabling them to grow.
Kids Segment –  The brand can gradually enter into the kids' segment thereby giving them an opportunity to expand their business operations.
Expand across the globe –  The brand should increase their presence across the globe to have a greater impact on their brand awareness.
Threats in the SWOT analysis of Pepe Jeans
The similarity in the product –  Similar designs are available in other high brands. This can be a threat to the company as there is a possibility of people switching the brands that are
Local and international brand –  Many local and popular international brands is a threat to Pepe Jeans. People will switch between the brand easily based on style, design, and comfort.
Liked this post? Check out the complete series on SWOT