Fogg Perfumes are a brand of perfumes sold by Vini Cosmetics, a company that is a wholly owned subsidiary of Paras Pharmaceuticals which also own successful brands like Moov, Krack Cream, and Dermicool. Paras Pharmaceuticals was taken over by Reckitt & Benzer recently and currently, Fogg is sold by the latter and indicated in their product portfolio.
The founder of Vini Cosmetics, Darshan Patel realized that there was a huge need for deodorant in the Indian market and that this was the domain where there would be steep growth in the FMCG segment.The unique selling proposition of Fogg was that it did not contain gas and thus in comparison to other brands the wastage would be minimal. Till the launch of Fogg, deodorants were always positioned as something that would attract people of the opposite gender. However, Fogg captured the attention of the customer through a different strategy.
Strengths in the SWOT analysis of Fogg
The following are the strengths of Fogg:
Different Product: Fogg Deodorant, unlike other competing brands, does not have any gas in it. Since the bottle or can has only the perfumed liquid the contents last longer.
Marketing Strategy: Quite unlike other competing brands like Axe which indicated appealing to the opposite gender as their unique selling proposition. However contrary to those Fogg has been using functional positioning like lower cost, better value and more quantity.
Bigger target segment: It is customary for deodorant to target either males or females. There are very few brands which target both the gender and one amongst that is Fogg. The deodorant has separate variants for both men and women and combo gifting packs which include one for each gender.
Value for money brand: Fogg was priced higher than the nearest rival brand Axe but customers still purchased it.The reason for this was their launch advertisement which was the direct comparison with competing brands and how they were wasting a lot of content because of the presence of gas in them.
The backing of good research: Fogg has been backed by a strong team of research professionals who have designed the core product as well as its variants with the customer feedback about the issues they face with competing for deodrant brands.
Gap filling: Before the product launch, Fogg had undertaken detailed studies on the market and identified various gaps in the deodorant market and created products that filled each of these gaps.
Toppled the market leader: Fogg was a late entrant into the deodorant market which had top brands from multinationals like HUL and P & G. But through a powerful launch advertisement, the brand could topple the market leader Axe Deodorant.
Powerful launch advertisement: The launch advertisement of Fogg had something interesting to say and clearly differentiated the product as a non-aerosol spray in comparison to the other aerosol sprays that had taken over the Indian market.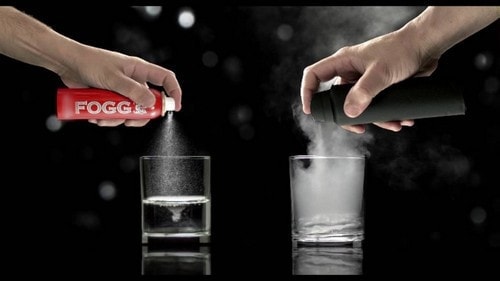 Weaknesses in the SWOT analysis of Fogg
Some of the key weaknesses of Clinic Plus are :
Poor distribution channel: In comparison to nearest rival HUL which sells the Axe spray, Fogg does not have a very wide distribution network. Moreover, they are unable to garner the retail space that multinational brands like Axe command.
Sustainability: It is questionable whether a brand like Fogg will be able to sustain its overwhelming success. Though it is a rage at this point in time it is doubtful on whether the brand can sustain with the same positioning for a long time.
Negative publicity against chemicals: Online sources have created a huge movement against the dangers of chemicals in cosmetics and skin care products. This has shifted the balance in favor of ayurvedic or organic shampoos which have hit the sales of the brand drastically.
Opportunities in the SWOT analysis of Fogg
Some of the opportunities include :
Huge market Potential: The deodorant market has huge market potential in India. Currently, it stands at an estimated value of 3000 crores INR with a growth rate of 15 to 18 percent annually which means there is a huge unexploited market target.
Positive customer trends: Customers in India a are increasingly conscious about their looks and the market for cosmetics product is huge and this includes perfumes as well. With an increased propensity to send people who would once think of purchasing deodorants as a waste of money has made it a part of their daily ritual.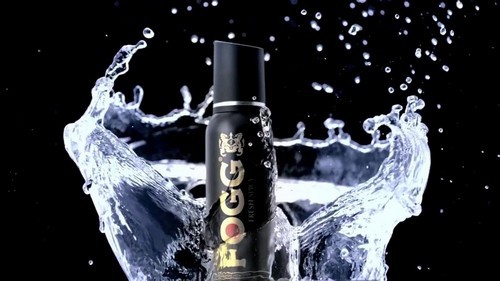 Threats in the SWOT analysis of Fogg
Some of the threats include:
Competition: There are many entry level as well as mid level competitors for Fogg. The main competitors of Fogg is Axe, Set Wet, Zatak, Nivea, and Dove.
Axe: Axe is one of the brands which is the biggest threat to Fogg. Axe has a fantastic distribution and is currently the market leader.
Liked this post? Check out the complete series on SWOT