Jaguar manufactures ultra premium cars which are known to be luxurious, beautiful and a fantastic piece of engineering. The cars cost a lot and the major competitor to Jaguar is Ferrari, Aston Martin and the likes. Jaguar was bought over by Tata motors and it has been performing excellently after the acquisition. Jaguar and land rover have similar sales and distribution channels.
Strengths in the SWOT Analysis of Jaguar :
Popularity: Jaguar is a popular brand among luxurious automobile manufacturers. They have managed to stay away from scandals and have created a good brand image for themselves.
Workforce: They have a very skilled workforce. For Jaguar quality is of prime importance. So they have skilled talent at hand that works to deliver beautiful cars to their customers. They are known for their expertise.
Barriers to market entry: They have created a niche category for themselves and earned a name for the brand. That is why it is very difficult for new brands to carve its way into this category of rich and premium customers.
Ownership: The ownership of Tata comes with a great pride and years of legacy attached to the brand. Because of this, the brand gets an added bonus of trust factor and reliability that flows through all the Tata companies or companies owned by them.
Increasing Sales: Jaguar has seen an increase in their sales for a continuous of 11 months now. This shows the kind of brand image and goodwill they have earned in the market after the acquisition made by Tata Motors.
Brand Value: It has a high brand recall all thanks to its creative positioning and promotions. This has created a high value for itself. It ranks 55th in the ranking of auto 100 of 2016 which it climbed from 57 in 2015. It currently is placed at 70th in the UK top 150 brands of 2016. This clearly indicates their supremacy in this segment.
R&D Spending: They put in a lot of efforts in research and development for getting ready for the future and providing every possible latest tech before the competition.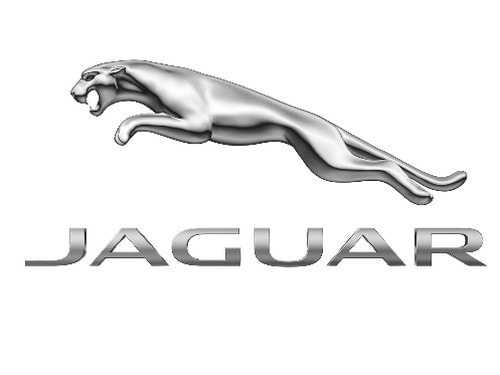 Weaknesses in the SWOT analysis of Jaguar :
Product Range: They have good products available for the customers to choose from. But they still lack in numbers when compared to their competitors. They need to increase their number of products and introduce new variants to lure the potential customers.
Popularity: Although they are very popular in the UK markets and are preferred choice but same cannot be said for other big markets. They are not so popular in the German and Japanese markets. Although their popularity is on the rise in the Indian and Chinese markets but still a lot needs to be done.
Dependency on few models: Few models means a loss in the potential customers for the company. Their designs have never been very popular and sometimes even criticised.
Problems in the past: Despite known for quality there have been few problems with the English auto manufacturer in the past. There was once a seatbelt problem of the rear seats and cars had needed to be recalled. Once there was an issue with the corrosion protection.
Opportunities in the SWOT analysis of Jaguar :
Target New Markets: Target emerging markets such as India and China to get the untapped potential of the customers. They need to increase their sales in these regions and also setup new production facilities over here.
New Technology: Hybrid technology is the new future. A lot of auto manufacturer have started focusing in this area and Jaguar needs to start as well as soon as possible.
Environmentally friendly: Jaguar needs to reduce the emission of CO2 and other particulates in order to show goodwill. The future will focus on this and governments are in their way of introducing new emission policies. Jaguar needs to get on with this to be ready for the future changes.
Acquisitions: Jaguar can look at new acquisitions to target new customer base. They need to trade down for increasing the customer base and making higher sales and profits.
Demand: Due to increasing in the disposal income of the people they are spending more on luxuries. It's a good time for Jaguar to increase their sales and make more profits.
Threats in the SWOT analysis of Jaguar :
Competition: Jaguar has strong competition from Porsche, Bently, Aston Martin, Mercedes, Audi, etc. All of these are well-settled players in the market with the same target audience. They have all great cars and hence competition is stiff in this segment.
Changing Government and environmental policies: The world is now focussing on more fuel efficient technology and the government is planning on changing environmental policies for the same. This can be a threat to the company's future if they don't align themselves with this idea.
Financial instability in the market: Financial instability such as recession or inflation causes people to spend less. They cut back on luxuries first. This can hit the brand pretty hard on their sales. Also, they depend on foreign sales as well so any fluctuations caused by the instability of currency of any country it directly impacts the sales of the company.
The increase in raw materials cost: The raw materials getting costly can directly impact the production cost of the company.
Liked this post? Check out the complete series on SWOT