An American brand of toothpaste first Introduced in the year 1915 by Pepsodent company of Chicago which was later acquired by Unilever in the year 1944 except for US and Canada where it has been owned by Church &Dwilight since 1942.
Pepsodent has been named such as its original formula contained pepsin, a digestive agent designed to break down and digest food deposits present on the tooth.
After its acquisition by Unilever in 1944 sales of the brand increased drastically in the UK, doubling between 1944 and 1950. Eventually, the brand became very popular before the mid-1950s but dropped in popularity because of the ignorance of the makers who were slow to add fluoride to its formula to counter the rise of other highly promoted brands such as crest Gleam by P&G and success of Coalgate sales plummeted.
Segmentation targeting and positioning in the Marketing strategy of Pepsodent
Geographically Pepsodent targets Rural and Urban areas. For behavioral segmentation, the brand offers from normal use to whitening to complete care segment products.
With variants such as Pepsodent kids, Pepsodent G and Pepsodent Milk Teeth Strawberry targets from a wide range of demographic segmentation.
Pepsodent believes in Selective specialization with Pepsodent Kids for kids, smaller and cheaper variants meant for rural market and Pepsodent complete for the Urban educated class.
Pepsodent all through its life has experimented with its positioning with various ad campaigns like:
Germ Fighting Campaign
Dental Insurance
Bhoot Campaign
Lasting Protection for hours
The inclusion of a germ indicator with a pack of Pepsodent and with campaigns like DishumDishumand let Pepsodent fight germs for you, the brand targeted mothers who were really worried about the eating habits of their kids.
Marketing mix – Click here to read the Marketing mix of Pepsodent.
SWOT analysis – Click here to read the SWOT analysis of Pepsodent
Mission in the Marketing strategy of Pepsodent – "Not Available"
Vision in the Marketing strategy of Pepsodent– "Not Available"
Competitive advantage in the Marketing strategy of Pepsodent
Well known for its minty flavor derived from sassafras Pepsodent is claimed to contain key ingredients such as:
Atrium which is actually sodium lauryl sulfate, a type of surfactant (detergent) that is commonly found in toothpaste.
Lauryl sulfates serve as a differentiating factor for the brand and give Pepsodent an edge over the competitors as it has antibacterial properties and provides foam to clean teeth.
Another ingredient is "I.M.P." which is purported to whiten teeth.
BCG matrix in the Marketing strategy of Pepsodent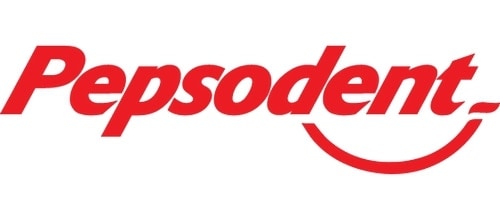 Pepsodent as a brand of Unilever appears to in question mark segment of products. Germicheck and Whitening are the ones which appear to be the stars for Pepsodent while Lavang& Salt are still question marks for the brand.
Distribution in the Marketing strategy of Pepsodent
With a parent company being Unilever distribution is the last thing any of its brands can get effected from, over the years it has expanded across the geographies and distribution channels, also the brand has simultaneously invested in developing an efficient supply chain to look after its business needs.
With capabilities of the brand for worldwide procurement complementing with an extensive established network of sourcing, partners enable it to deliver efficiently to its customer's needs with the help of its vendors across nations.
HUL's distribution has evolved over the years from the first phase when it had wholesalers placing bulk orders directly to the company to the second phase where company focused on providing desired products and quality service to the company's customers to achieve one wholesaler in one market to now the third phase where the concept has shifted to "Redistribution Stockist" which were replaced by "Registered Wholesaler". The company later developed "Company Depots" system which was again replaced by Carrying and Forwarding Agents (C&FAs) which act as buffer stock-points to ensure stock outs di not take place for any of its products.
Marketing analysis in the Marketing strategy of Pepsodent
With the launch of Patanjali Dant Kanti in recent years, oral care market has seen a  great amount of disruption with the share of HUL in Indian market falling over the years starting from 22.8% in 2013 to 18.8% in 2017.
Coalgate Palmolive in these years has seen steepest fall with a fall from 57% market share to 53% in 2017.
Also, brand loyalty for Pepsodent seems to have taken a hit with ayurvedic toothpaste market soaring over the years and becoming most preferred toothpaste rural as well as the urban crowd.
Customer analysis of Pepsodent
Customers for Pepsodent ranges from kids under 5 to adults over 70 which the brand makes possible with this diverse range of products from Germicheck, Gum Care to Pepsodent kids available in various flavors meant for children between 2-6 years.
With its products available in as small as Rs. 5 tubes for the lower middle class to as much as Rs. 80 packs for upper strata of the society.
Thus with its offering, the brand caters to various age groups across boundaries and across income levels.
Promotion strategy of Pepsodent
With the help of social and digital media to promote its advertising campaign at the maximum level. Promotional strategy for the brand has proved really effective as it has gained the trust of consumers over the years and is liked by consumers for its quality.
To create trendy ads the company released some really catchy taglines, some of its most famous taglines includes, "Protection outside freshness inside", "DSS Nahi to base Nahi", "My toothpaste fights 10", "Gets your teeth their whitest.
The brand has over the years signed various famous personalities as its brand ambassador. Actor Shahrukh Khan has recently been closely associated with their advertising campaigns.
Liked this post? Check out the complete series on Strategies