Mercedes-Benz is part of the German automaker Daimler Inc. and is operating worldwide through the parent company's subsidiaries or standalone.  High performance & high-quality cars produced by Mercedes has helped the company in selling 18, 80, 100 Vehicles worldwide in the year 2015. The German automaker is one of the largest (volume) selling automaker in the world. It has a wide presence from sedan to SUV to Sports racing cars. 
Segmentation, targeting, positioning in the Marketing strategy of Mercedes Benz –
Mercedes segments its luxury & state of art cars on a mix of demographics, Psychographics & Behavioural factors. It targets customers from the upper-class social group, Professionals & Executives who have an inclination towards the modern technology equipped vehicles, more safety, more styling & more efficiency. Differentiation targeting strategy is used by Mercedes to attract the customers and satisfy their wants.
It targets young buyers who are passionate to drive and cars resonate of what they are, what their fashion statement & style is.
Positioning itself through emotional appeal and creating top of mind awareness has helped the company in becoming the best luxury car makers in the world.
Marketing mix – Here is the Marketing mix of Mercedes Benz.
SWOT analysis – Here is the SWOT analysis of Mercedes.
Mission – "Lead in the Innovation and Delivery of the Brand's Customer Experience through Amazing People and Amazing Service."
Vision- "Our vision is simple, yet ambitious. We want to be the first-choice provider of financial services for our customers and dealers in partnership with our automotive brands".
Tagline – "The best or nothing".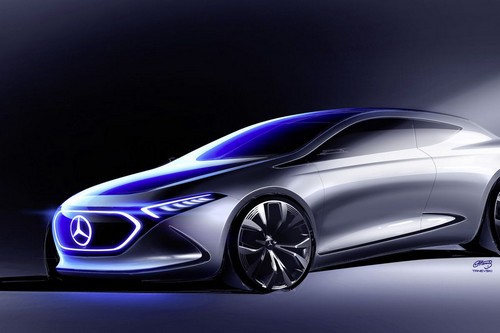 Competitive advantage in the Marketing strategy of Mercedes Benz –
Strong parent company Daimler Inc. which has several other product lines (E.g. Public utility buses, trucks & Vans)  and business units like Daimler Financial services have helped Mercedes in various markets to establish itself and get support from these in terms of technological support, Dealership financing & management.
Mercedes has started aligning its sales & marketing plans with customer requirements i.e. they are evolving themselves from product centric to customer centric organisation meant for delivering tailored products to individuals representing their lifestyle.
Mercedes have a total of 38 plants of which 23 plants (9 Vehicle plants, 9 powertrain plants, 5 car assembly plants) worldwide are company-owned plants. All plants are situated in strategic locations which are helping them in targeting the developing nations and at the same time will keep their operational costs under control.
BCG Matrix in the Marketing strategy of Mercedes Benz –
Mercedes A-class, B-class, C-class, SUV's, Sports cars and smart cars (introduced in some markets) are stars in BCG markets. Since these models are helping the company in becoming a leader in a majority of the markets.
Mercedes E-class and S-class are not so popular and therefore are the question mark in the BCG matrix.
Distribution strategy in the Marketing strategy of Mercedes Benz –
It uses multichannel approach linking different formats of channel delivery networks Mercedes dealerships, showrooms and Mercedes "Mercedes me", the new chain of stores opened at few selected locations around the world is helping them in making its offering available to the customers.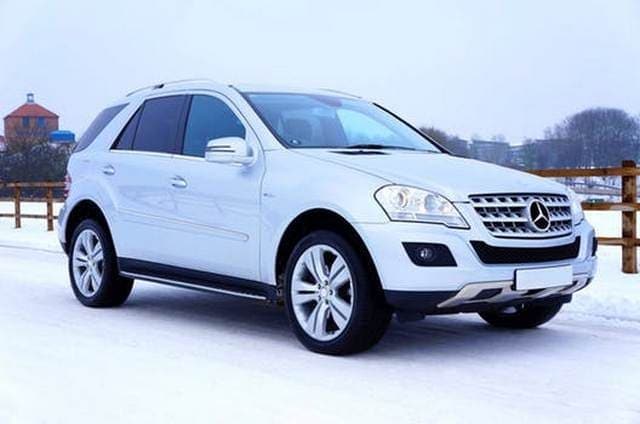 Brand equity in the Marketing strategy of Mercedes Benz –
Strategic partnership with various companies like Baidu, Formula-one, Nissan and many others has helped the company in creating top of mind awareness. Mercedes through its advertisements at different channels have created positive word of mouth which has helped Mercedes in increasing the share of wallet.
Competitive analysis in the Marketing strategy of Mercedes Benz –
AUDI, Volvo, BMW who are giving head-on competition to Mercedes in most of the markets is resulting into either further penetrating the market or in the stagnant market like that of developed nations competitors are eating up each other's  market share.
Market analysis in the Marketing strategy of Mercedes Benz –
Rising demand for luxury cars in Asian markets, changing lifestyle & growth rate of 33% in the luxury segment in developing nation like India is something due to which more & more players are foraying into this segment. Large numbers of players are now fighting to eat each other's market share. In developing nation Mercedes is playing aggressively while a company like BMW is not able to sustain in these markets.
Customer analysis in the Marketing strategy of Mercedes Benz –
Upper-middle-class or upper-class social group who are in midst of their career & may be in the age group of 30-50 years are the potential customers of Mercedes. It aims to keep improving these factors and steadily enhance their high-quality, innovative product portfolio in order to delight customers and tie them emotionally to the Mercedes brand.
Liked this post? Check out the complete series on Strategies