Having some motivational factors that can drive you to work towards your goals continually is integral in increasing your success ratio. – That is why you must know how to motivate yourself to move upwards on the ladder and stay on the path of success.
In this article, we will discuss some of the most effective ways and habits that can enable you to master the skills of motivating yourself constructively. But first of all, we will understand why staying motivated is essential-
Why Motivating yourself is Important
Motivated people enjoy optimized productivity.
In the same way, if a company has a motivated workforce, it will for sure to enjoy optimized levels of outputs.
So, motivation is significant in prompting someone to go beyond his or her comfort level and stay motivated to do something until a favourable result or goal is accomplished.
Human beings are experts at setting goals. We even feel up while making plans and contemplating hard to accomplish those goals.
But in reality, we are terrible at fulfilling those goals. What we do is just procrastinating.
And this keeps on happening again and again, but we fail to reach our goal.
Ultimately we lose our interest and leave with the conclusion that we are not capable of achieving such a goal. But we always overlook the essential factor that is motivation.
So motivation is the only way that can lead you to your desired goal. But it sounds like you can't seem to get self-motivation due to extreme work pressure, many distracters, time-wasters and other different issues.
Here in this article, we have come up with a few practical ways of getting a self-motivation. Who knows that you won't find a new you?
How Does motivation work?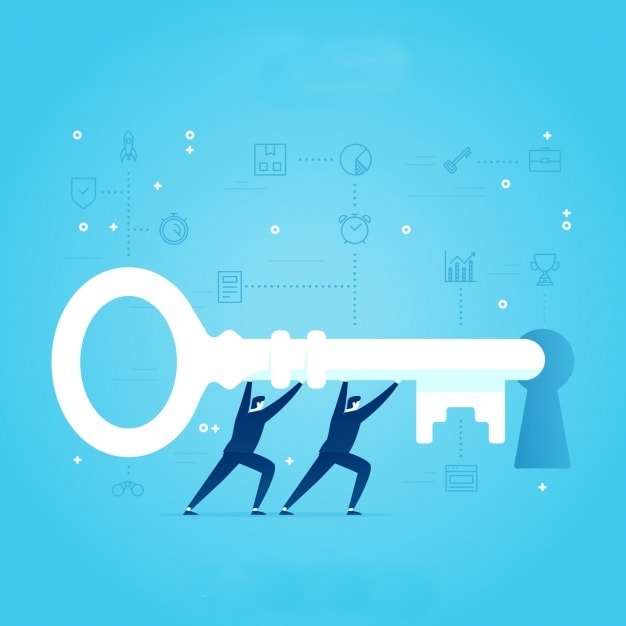 Motivation acts like waves.
As the waves come and go, we also feel motivated someday while on the other days we feel down. Sometimes we think taking charge of the world, but again tomorrow comes.
We try to sit back at the old place like yesterday. We feel the lethargy taking over ourselves.
So motivation works like fire.
Once we feel motivated, we find ourselves on toes. But that needs a system and discipline. With motivation alone, we cannot conquer the world. For that, we need to maintain the flow even we are in low life state.
That's why we need a system to achieve our goals. So in the later part, we can discuss how easily we can keep ourselves motivated.
How to Motivate Yourself?
Being miserable or motivated depends on our choice. According to many, a human being cannot remain motivated, so motivation doesn't last always. But neither does our bathing, and that's why we take it daily.
That's why we have come up with ideas for you to keep yourself motivated. That may not be easy; we are not even saying that it will be a quick process, too.
But every journey has a starting point, so does the process of motivation. And at the end of the ride, you will feel that it is worth it.
So here in the following, we have discussed the ways of motivation in four main categories-
Mindset
Habits
Social Support
Tools
Let's see what these categories unfold for us-
A. Mindset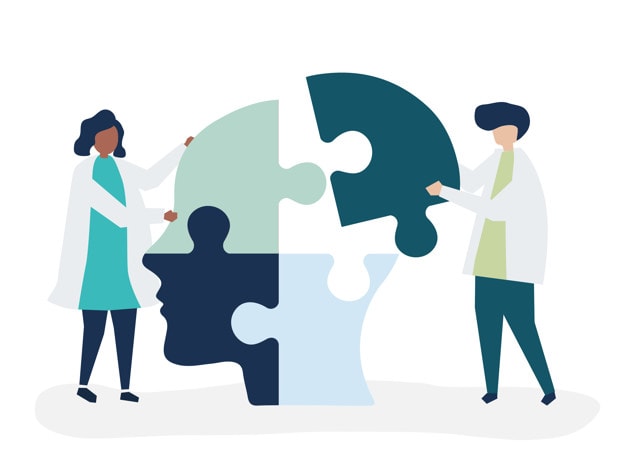 We know human beings are generally mind-driven, so mind speaks louder than our action. That's why all the pros say that it is better to master our thoughts. Here are the following little steps to win over our mind and remain motivated-
How to motivate yourself by changing mindset?
1. Figure out the Reasons
Many motivational speakers, psychologists advise that the first thing to start with is pointing out the reasons why we need to be fit. This will involve what goals we are planning to set to achieve in the future, too.
Even you don't have to start to take more significant steps for that, small but steady and concrete are enough for that. It may involve having a sound sleep, avoiding junk food, or whatever it can be. But you should take those steps which you feel comfortable to track down.
A question may arise that why concrete goals are essential? The answer is, an abstract purpose can never make a person win in the long term. One may take the intention of staying healthy, but if she doesn't know how then it is impossible to achieve that. That's why she needs to list the small steps to stay healthy; these are the concrete goals.
2. Lists the Things that Make You Smile
You may believe it or not, one of the simple yet effective ways to keep yourself motivated to keep a running list of the things that make you smile. It may be a thing, a moment or memory- anything that will make you remember a good time attached to that.
Now you may forget the moments as it is quite natural for any human being. So one easy thing you can do is to fill up pages of a diary with the list. Another best way can be adding a list on your smart-phone. It is easy to carry and check whenever and wherever you may need it.
In this process, you will encounter many new areas in life- like you may find interest in photographing or cooking after getting back from a tiring job. You will see how motivating these will be in those times when you feel your energy has got drenched out.
3.  Point Out Your Excuses
With all honesty, the excuse may appear as your best friend sometimes. But don't get trapped with your excuses, it may turn out as your foe, too. It, in some cases, will stop you from growing and make you feel lethargic.
So the best trick to cheat your excuses is to look those excuses right in the eyes. In case you are seeing that these excuses are controlling you or getting over you, correct yourself right there. But you to keep on trying without any fail. Otherwise, after four-six attempts, you will stop.
You know if your behavior is baloney or not. So tell yourself the truth. You will see through little progress you can easily overcome that.
4. Be Grateful
Our life is full of uncertainties and insecurities. In modern days, living alive is a matter of miracle. So the moment you are opening your eyes, you should feel grateful and think about the opportunities abs scopes are coming our way.
So get ready for a gratitude practice. And from that moment onwards we shouldn't take our life for granted. If you want to stay motivated, make a list of things that you feel you are grateful about.
It's a natural tendency to feel overwhelmed after getting up from sleep, thinking that we have a whole bunch of works. So we can shift our focus from there and start acknowledging the right things. It will help us to keep a positive mind-frame.
5. Don't Let Your Fear Overpower You
We, humans, are fearful by birth. We fear various things- rejection, failure, judgment, etc. sometimes it affects us severely, like people may feel isolated, they stop interacting. The bottom line is we get easily paralyzed by fear.
But this fear maybe someone's springboard to get motivated if they counter their fears head-on. If you have a fear of a certain thing, you can make a game out of it. Repeating the game will make you habituated with failure, and one day it will stop intimidate you.
Thus taking power away from the fear, the probability of failure gets lessened. It will bring us a step closer to our desired goal.
6. 20 Seconds Rule
Motivational speakers give an inspirational meaning to the 20 seconds rule. They say we need 20 seconds of insane and immense courage if we want to achieve something big.
We always get immersed in thoughts like what will happen next if we do so and so. From the fear of the outcome, we step back from attempting anything new. So the pros are saying that it is better to be bold rather than an easy escape.
The first thing we can do is taking baby steps towards that. The outcome may not be as perfect as the way we are expecting. But everything is worth trying, and later it will be the satisfaction that we tried it once. On the other way round, it is taking us one step closer to our goals.
B. Habits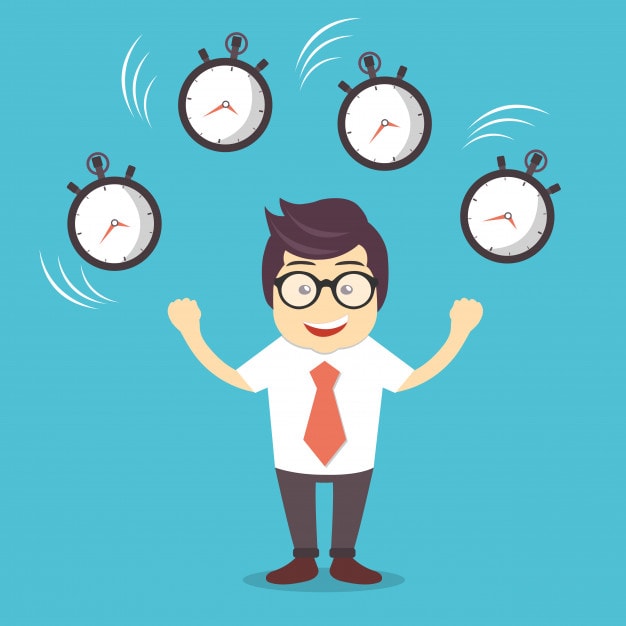 Here comes the next part after taking an in-depth look into where we have to change our mindset, and that is a habit. While keeping a motivated mindset is difficult to maintain, we have to make it a practice or a system. So here we are recommending some of the ways below-
How to motivate yourself by incorporating a few habits?
1. Start with Small Steps
If you consult with an expert, they will recommend that the first thing to be motivated is to identify with all honesty, the situation you belong to. Then you can establish a baseline based on that. For that, instead of a giant leap, you can take baby steps.
Suppose you can't wake up early. Now, as you hate morning, you don't have to set a goal of getting soon at 6 am. Instead, you can set the alarm 10-20 earlier than your usual time to wake up. Things are the same for doing an extra five sums or walking an additional quarter of a mile.
The summary of the fact is to make a small but steady effort daily. We all know, ultimately, slow, but a steady person always wins the race.
2. Give Yourselves Rewards
Giving rewards to one's self is the best motivational way to remain charged. Therefore, self-acknowledgment is essential. So don't pressurize yourself for something that you can't continue in the future. Those won't turn out less profitable in the long run.
But if you are indecisive about some activities, you can link it up with something you like. For example- suppose you don't want to walk or gym. But on the other hand, it will give you the scope to spend some time with your favorite person. It will automatically lift your mood.
The critical point is to connect yourself with something that will be rewarding to you or give a feel-good feeling o you. For that, you can explore your culinary talent at home or listen to your favorite ted-talk.
3. Take a Walk
Do you know what the most underrated trick to keep yourself motivated is? It is as simple as getting outside or taking a walk. Running or walking, both are acceptable forms of exercise.
Sometimes your confinement within the four walls causes your self to get bogged down easily. At that moment all you need is fresh air. You may plan for a long trip, but it is as simple as taking a walk for a few miles.
This is sounding not so convincing. A study in 2017 is clearly stating it is scientifically proved that walking upstairs for a brief moment is more energizing than taking up 50mgs caffeine.
4. Schedule Your Weekly Check-in
Suppose you are struggling to achieve something new for a quite few days, but you are getting no result in return. It will drain out your energy.
So the best way to combat this situation is to keep track of your activity. Otherwise, it will feel like you are not able to make any difference with whatever you are doing. So it is better to give up the activity.
The experts are recommending to schedule your weekly check-ins. It may sound very formal in the first place, but it is going to pay off in the long run. Take some time out to evaluate what the factors are there, helping you to reach your goals and what factors are making you happy.
This will ultimately reflect your true self and also show how many steps you have to take to reach your goal.
C. Social support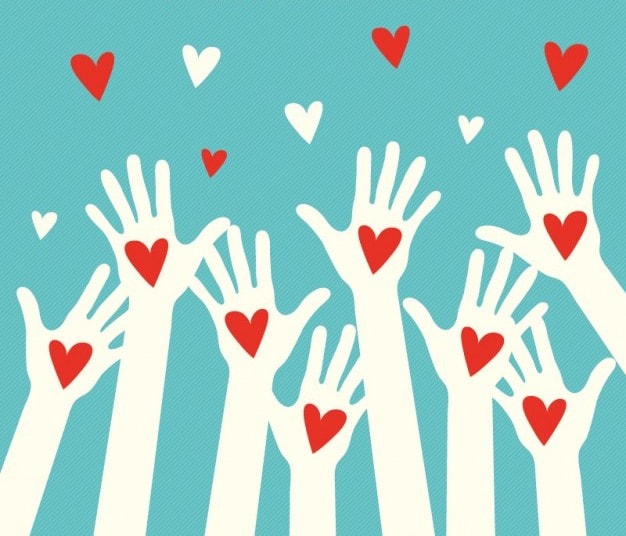 Besides changing mindset and keeping your style of habit, another way to remain motivated is to seek help in your environment. Social support acts as one of the significant forms of earning inspiration. So if you want to how, then we have mentioned two possible ways in the following-
How to motivate yourself via Social Support?
1. Check Social Medias
Social media is playing such a vital role in the age of communication that studies are considering that this can be one of the ways to get motivation from others. In 2017, a study was published saying that social media is making exercise patterns contagious.
On the social platform, a person gets into contact with several others. Suppose you are looking for motivation, you can easily get inspired by the other women of your age. It works the same for everyone. This platform is another way to reveal your goals to the public. Here accountability is also a factor.
Any accomplishment gives a person a greater joy. It will help you to keep moving forward.
2. Call Up a Friend
One of the most effective ways to get motivation is to call up your friend immediately at that moment you are feeling low. The experts and researchers say that this is the most tried-and-true trick.
Suppose someone is accompanying you to somewhere. More than feeling safe around someone known, it is beneficial in many ways. You can discuss various topics with your buddy. You will have a pair of sympathizing eyes when you may make any mistake. It is better than feeling lonely in an atmosphere where everyone is executing everything flawlessly.
You call upon any friend to join you in group study or doing any project. Their company will make you feel at ease instantly.
D. Tools
The steps of self-motivation are all interlinked. As you have got to know about mindset, habits, social support previously, the remaining one is the tool. We have mentioned a few tools that may help you in getting motivation-
How to motivate yourself by using a few tools?
1. Turn Up a Motivational Playlist
There are several articles which are showing that music has great healing power. Its motivational power is beyond anyone's imagination. According to the studies of 2017, participants enjoy working out more if, in their environment, they have music compared to those who work out in silence.
It may sound a little counterintuitive, but you can start with yourself. Play any catchy music from your phone; you will begin to groove after quite a few minutes. So you can make a playlist of songs that lifts your mood quickly, on any streaming app or your song library on your phone.  Hip-hop and pop songs work better.
2. Mark on the Calendar
You can also maintain a planner for our desired goals. It is very natural to get exhausted after a hectic schedule. So you can mark a few dates on your calendar as your goal times. This will show you how far away from your goal.
3. Watch Inspirational Videos
If you need to have a quick dose of inspiration, you can start watching inspirational videos. You will find people from different corners of the world, winning over their challenges. There are even many celebrities, successful persons sharing their personal stories about they have come back after numbers of failure.
So it is advisable if you can create a playlist of these inspiring videos which may boost up your mood in a blink of an eye.
Few more tips that you can apply are-
First, you can consider the point of meditation. It calms down one's mind.
Second, set a timer for yourself for those activities you are meandering from.
Third, try to find out optimism from everything you do as pessimism can only drain both your energy and motivation.
Final Thoughts about How to motivate yourself!
This article has provided ways for getting self-motivation from inside and outside.
Now it is totally up to you to choose the best way to follow. The easiest way to practice the step you have chosen regularly and not drive away from that. Any lack will ultimately take you back from achieving goals.
What according to you are the best ways to motivate yourself? Did we miss any of the habits that you practice to motivate yourself? Share your experiences with us in the comments below.
Liked this post? Check out the complete series on Motivation