A key area where all managers need to improve is by removing the bottleneck. How is the work bottleneck formed? When you need to take approvals for the silliest things to the complex decisions, these approvals all flow towards one person – The manager. And many times, if the manager is not able to empower his employees, then he himself becomes the bottleneck. He is the reason the work is going slow.
There are so many decisions dependent on him, that he appears inefficient and inactive (even though he is working to the best of his abilities). The trick to getting more done from teams, is to utilise the combined potential, instead of depending on one guy to rule them all (it did not work out for Sauron from Lord of the rings, why will it work out for you?).
Empowering your employees will help you to get more work done, in an efficient manner. It is not only about work. When the manager or even employees are efficient as a team, more creative ideas will be put forward, and more of them will be implemented. The alternative is a team which is always late, always inefficient and always in panic to get the work done. Hence, empowering your employees can be the best way to manage your team efficiently.
Here are 7 activities or ideas to empower your employees 
1) Give them power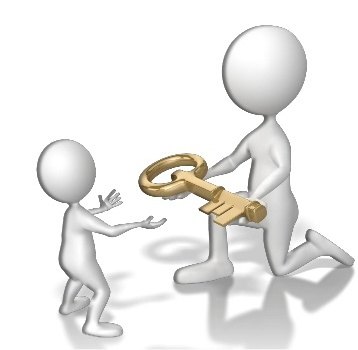 Facing a customer is a difficult task, especially when the customer is angry. At such times, if your employee does not have the decision-making power, then he is in a soup. It is more likely you will blame the employee for work not done, rather then blaming yourself for not allowing the employee to make the decisions.
It is not only about the front end where employees face customers. It is about the back end too. Logistical decisions, operational decisions, management decisions, all these decisions are actions which do not take place because they are waiting for approval from someone. By all means, hold all major actions for approvals, but ensure that there is enough power in the team to take smaller decisions by themselves when the issue is urgent, or for things which will improve day to day efficiency.
2) Train them / Observe them
The flip side of giving power in the hands of the employees is that they are not trained enough or you don't trust their decisions. Agreed. This is an actual, real world problem. Even i will not trust a greenhorn to handle my customers with the ease of a trained manager. So what is recommended here? Training. Training will help your employees treat customers like royalty, and also help them handle issues and problems with ease.
Train them about the procedure and which decisions need to be taken when. Observe them to confirm whether they are doing the correct. Send some time for their training and observation. It will give dividends later. When you train these people, two things will happen. a) you will come to understand them better. b) it will raise your confidence on these employees and you will start trusting them.
When you yourself train your employees and observe them during training, you will be more likely to entrust them with decision-making powers, something which is required to open the bottleneck, for the easier flow of information and for faster decision making.
3) Give responsibility to people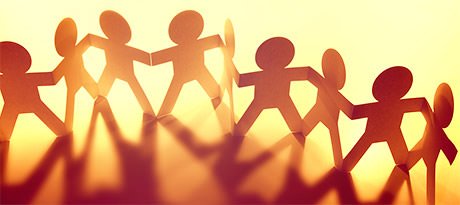 Another smart way to empower your employees is to start giving them responsibilities of their own and to observe how they went forward performing their task. This has to be done at times when there is no crisis, when you can afford to give them more time instead of shouting on them to get the work done.
At such times, when you start giving responsibility to an employee, surprisingly, he will cope up with the task, whether it was easy or difficult, because he knows you are watching him. Regularly take out people from their comfort zones and give new and planned tasks to judge them. Trust me, when you give them work and tell them you are just trying them, these people will cope up and the next time they have to be pushed up the ladder, they will be ready. Everyone wants to move up the ladder.
I have seen several managers push people to do new things, things which were not under their domain, but which would have made them better as an employee. So if i was in Service, i would be asked to interact with sales. What this does is, it makes me aware of the difficulties faced by sales, so that it makes my task in Service important and it also helps me gain purpose. Trust your own people, and give them new responsibilities. They will adapt and cope.
4) Make their roles clear
An essential part to empower your employees is to let them know who they are reporting to, and who is going to influence their day to day work. So in a team of 8 people, a couple of people can be assigned to new tasks which come to the team, and they have to handle these new tasks only. The other 6 have the handle the projects currently in hand and make them better.
With such a share within the team, each person knows what is expected of them. And they will then focus 100% on the task given to them. With this specialty, they are sure to move forward with ease and confidence. Naturally, because they have 100% focus, when larger demands are made, they will be able to cope up.
5) Use the buddy system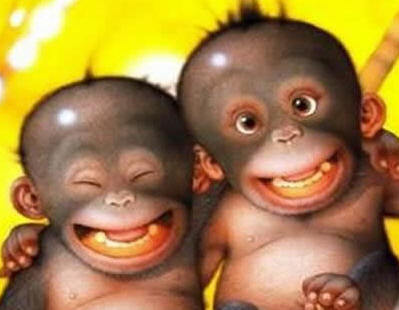 The buddy system is an excellent way to train your teams and empower your employees as well. When new employees are recruited in the team, they take some time to settle in. Instead appoint a senior buddy to them who can train them, observe them and help them.
With the buddy system, as a manager, you only need to empower your employees once. After that, the employees themselves will empower each other. The Buddy system continues down the chain, and the authority is passed on with each new employee that joins. It is an excellent system, in use till date in many organizations. Because the junior employee has some one to look upto, he learns things quickly and makes decisions faster, making him more empowered to contribute to the team.
6) Rotate the leaders – Shake things up
If a team is comprised of 1 manager and 10 executives, there will be at least 2 sub leaders in this team. Sub leaders are people who are experienced and know how the team works. They will drive the culture within the team. You need to share this leadership with others.
You need to tap the leadership potential of employees who are new to the organization or who are taking shape. Each employee is a potential leader and a future manager. You can use their potential immediately by removing them from the formal hierarchy and giving them higher tasks. Make them leaders for a day or two. It also shakes the old people in the organization, and as a team, you perform better. You can also shift leaders to new leadership positions and appoint younger leaders in place. This ensures that you have good, empowered and confident people in the organization.
You can also shift leaders to new leadership positions and appoint younger leaders in place. This ensures that you have good, empowered and confident people in the organization.
7) Involve them in decision making – Improve communications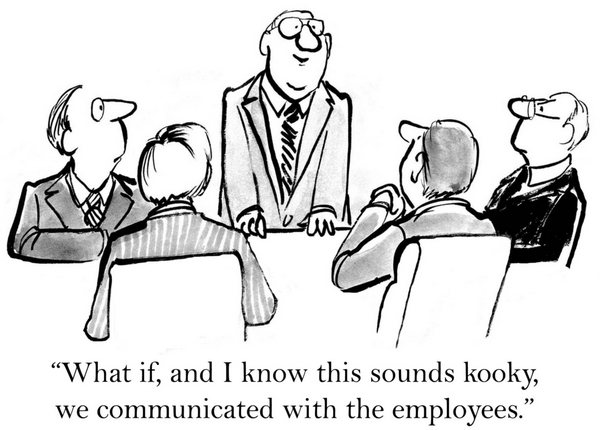 The best for last! One of the best ways to empower your employees is to involve them in decision making. There are multiple reasons that this is the best tactic to empower employees.
It helps them feel important to the team and the organization
It helps them learn more about the people they are working with
It motivates them to speak up, to share feedback with the team
It improves their recognition, when their feedback is listened to and implemented
They will do the same when they are leaders, thereby empowering their employees in turn.
This requires time because contrary to what i said before when you involve every one in decision making, the decisions are slower and at a higher intensity level. But the decisions are immensely better because it does one thing – The decision is clear to everyone and each of them knows the role they are playing. Therefore it makes them face crisis better, and helps them do their day to day work efficiently.
Above are some of the strategies to empower your employees. The best (and effective) managers realise that managing means getting things done. But if you yourself are the bottleneck, then the team will not work without you. Although this is good for your reputation, as a leader, you will never be thoroughly effective because you will never bring out the best in your team.
An effective manager knows, that when the team is empowered, good ideas can come from anywhere, and because of the potential and confidence of the team, they will be implemented with ease.