Anxiety is often termed as a physical response to perceived dangers that can be either real or imaginary. Have you ever experienced it over something? Most people in our universe have experienced a case of anxiety at least once in their life.
Living in a chaotic world is bound to cause apprehension and if unchecked it can cause havoc in an individual's life. Unexpected problems and long-term responsibilities have a direct impact on the mental frame of a person. The worrying escalates and develops into unrealistic concerns that ultimately lead to physical and emotional tension.
According to the medical survey besides therapy and medication, it is lifestyle changes that can help to avoid anxiety effectively. Make meaningful changes to gain control of your mind and thoughts.
1) Enough sleep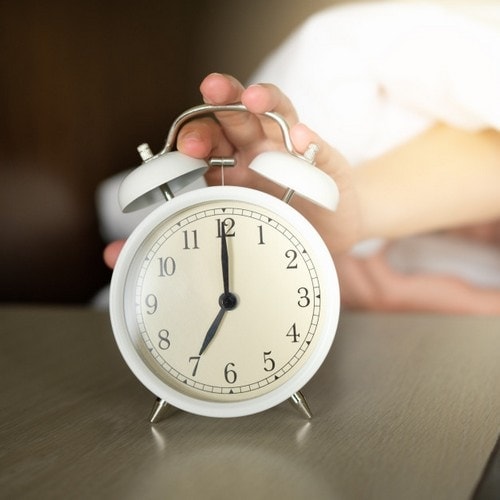 Anxiety is related to our physical wellbeing and in order to avoid it, you must take care of your health diligently. Lack of proper sleep or sleeping fretfully can cause a feeling of restlessness as your body remains stressed. Although inconsistent sleep leads to anxiety but there comes a time when the circle closes and anxiety starts taking hold of that person and results in not enough sleep.
It is imperative to sleep at least 8 hours straight at night. If you are unable to get the required rest try for some soothing techniques. Make sure your bed is clean and the surroundings calm. Switch off the main light and switch on the dim lights to give the bedroom a calming ambiance at least one hour before your regular bedtime.
Do not drink caffeine and alcohol before going to bed as it will not allow you to sleep peacefully. Some lifestyle changes and voila you can have a good rest at night so that you wake up refreshed and can easily avoid anxiety the next day.
2) Remove mental clutter
The clutter of any kind denotes the sorry state of affairs and is bad for you. Just as you need to de-clutter your workstation for work productivity similarly you need to do so with your brain. When you find your workplace disorganized you take out precious time from your schedule and try to make it clean and organized. Similarly, take some time off from the timetable and sit back in a quiet corner and relax your body and mind.
Now let go of all the negative things that have happened with you during the day. Take a deep breath and fill yourself with good thoughts that will bring forth a smile on your face and cleanse your soul. It will help you to think rationally and avoid anxiety at every corner in your life.
3) Balanced food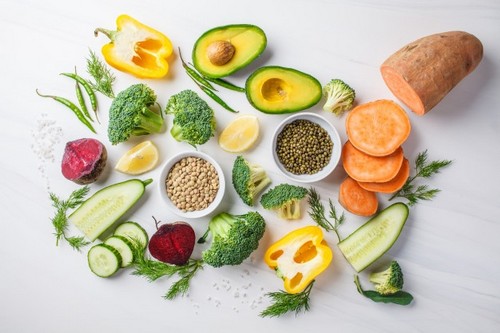 Why does everyone emphasize a balanced diet? What is the problem with normal junk food that tastes awesome? Are you aware that when you are stressed, anxious or depressed you start craving items that are bad for health like processed food, caffeine, alcohol, sugary items, and aerated drinks? These items increase your anxiety levels and can cause serious harm to your wellbeing.
If you are eager to avoid anxiety you need to stay away from them and eat nutritious food. Good breakfast at the start of the day will give you the necessary fuel to keep recharged whereas a balanced lunch and dinner with fresh fruits, proteins and vegetables will offer nutrients that will keep you full and satiated.
4) Laughter is the best medicine
The person who said that laughter is the best medicine known to man was in fact 100% right. Stress and anxiety are the same sides of a coin as one is incomplete without the other. One easy way to avoid anxiety is to avoid stress at all costs. You can do so by bringing laughter into your vicinity. Surround yourself with happy people who have adopted a positive approach to tackle life and its problems.
Make sure to create circumstances where you are enclosed by good people that can help you to relax and chill. When you are in a good mood with friends and family it will automatically bring happiness and laughter in your life and will help you in avoiding anxiety.
5) Be grateful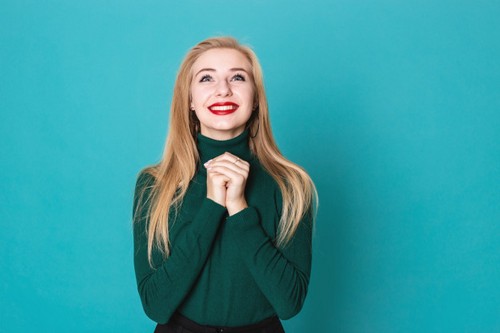 It is important that you feel grateful to God for granting you things to smile about. Yes, the conditions at present might not be fine but if you can still find something to be happy about in such adverse conditions then it is a good reason for feeling grateful. Start with small things and then gradually find other things that you can appreciate. Suddenly you will realize that you are not in such a bad position.
This feeling of happiness, contentment, and appreciation will lead to gratitude and ultimately help you to avoid anxiety in life. You can write about good moments in a journal and read them regularly to remain positive and calm throughout the day.
6) Regular meditation
Meditation gives us a glimpse of our inner thoughts so that we can understand the reason for the prevailing anxiety. Scientists all over the world encourage people to adopt meditation as an integral part of their daily lifestyle to avoid anxiety. It relaxes the body, mind, and soul and brings it in tandem with nature and the surroundings.
This causes the level of stress and anxiety to fall down drastically so that within a few days you can remove them permanently from your life. Meditation helps you to regain your focus, inner strength and positivity in life and once again allows you to breathe fresh air in peaceful surroundings.
7) Breathing exercises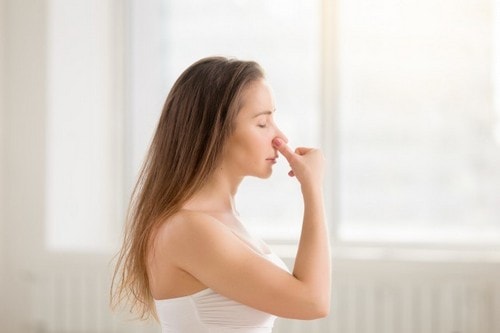 An important tool to avoid anxiety is breathing exercises. Are you having difficulty breathing and have to take shallow and short breaths. This signifies an increase in the level of anxiety in your body. You need to take slow and even breaths that will strengthen and bring calmness to your body. Learn simple exercises to control your breathing and focus your thoughts.
Whenever you feel that you are getting over anxious take a step back to take a deep breath once twice and so on until you regulate it to a normal level. Deep breathing exercises are a useful technique to increase the relaxation response of a body.
8) Visualize positive feelings
Whenever you are confronted with a feeling of anxiousness visualize something pleasant that will bring clarity to your thought process. This will help you to handle any situation with a calmness that is to be envied. Do not focus on the current scenario as it will increase your anxiety levels instead focus on serenely gliding through the occasion.
When you are standing amidst scary and adverse conditions try to change your thought process. Instead of being terrified make peace with the situation so that you can avoid anxiety. Take some time to think of possible solutions and work in accordance with them.
9) Plan ahead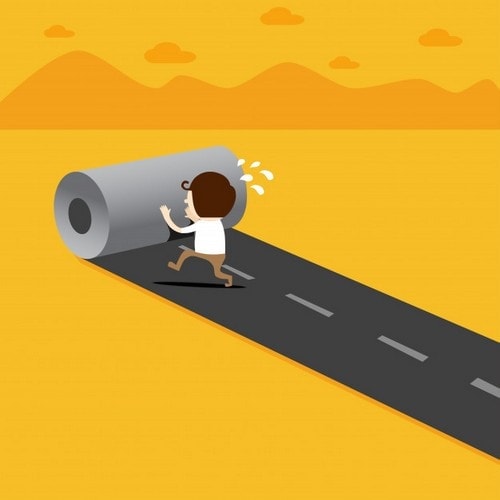 Planning ahead and implementing those plans as per schedule will automatically reduce your stress levels and you will be able to avoid anxiety. Develop habits to increase your efficiency during daily activities. This will help you to complete your work as per schedule. Start your day the night before by planning and doing some of the preliminary work then. It will save precious time in the morning and will give you a breathing space.
10) Relax with friends and family
The best way to avoid stress is by hanging out with close family and friends after completing your daily quota of work. Social support can easily diffuse tense situations and reduce the stress and anxiety levels in a person. When you remain alone with your thoughts it is natural for negative thoughts to occupy your mind and increase anxiety. Being with positive people will help you to let your guard down so that you can chill and relax.