Sony Corporations is one of the largest electronics manufacturers in the world that was founded in the year 1946 and has its headquarters in Tokyo Japan. With revenue of around 70 billion dollars in the last fiscal year 2016, Sony has around 129,500 employees around the world. Its market capitalization is estimated to be slightly above 50 billion dollars.
Sony designs and manufactures game consoles, home sounds and entertainment systems, imaging products, network services and software for its customers. It is also ranked number 5 globally in television manufacturing. Being a top electronics conglomerate, it faces competition from different global corporations. The top Sony competitors are as discussed below;
Top Sony Competitors in Consumer Appliances
1) Samsung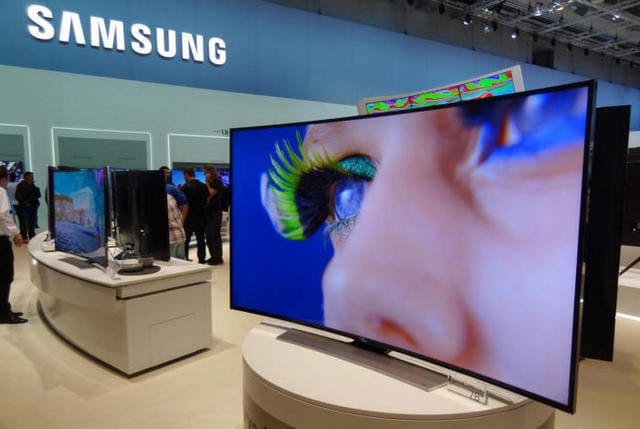 Samsung is a SouthKorean company that was founded in 1938 and has its headquarters in Seoul, South Korea. By the end of the year 2016, its revenue was around 175 billion dollars, the total number of employees approximately 490,000 and a market capitalization of 311 billion dollars.
With its high revenue turnover, Samsung has a very strong influence in the economic development or GDP of South Korea. Samsung, like Sony, does not have a specific product niche but has diversified in the manufacture of durable electronic products. Some of its TV Models include; QLED, 4K UHD, Full HD, and HD. Samsung has presence in most of the products where Sony is present and hence it is the topmost amongst all Sony Competitors.
2) Life's Good (LG)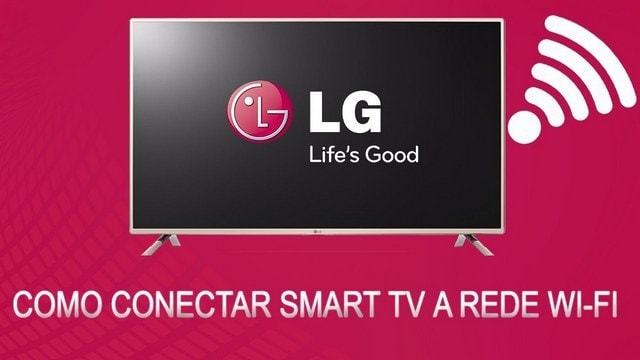 Like Samsung, LG Corporation is also a South Korean Company that was founded in the year 1947 with its headquarters in Seoul, South Korea. Yearly, LG generates over 100 billion dollars in terms of revenue. Worldwide, its employees are over 210,000 across 80 countries in all its major subsidiaries i.e. LG Electronics, LG Solar Energy, LG Chem and LG life sciences among others.
In the Television Industry, LG TV sets are energy efficient and advanced in terms of technology and style. Some of its Models are; OLED TV 4K, 'UHD TV 4K' FHD and Super UHD TV 4K' among others. Like Samsung, LG has a wide range of products and most of them are Sony Competitors.
3) Panasonic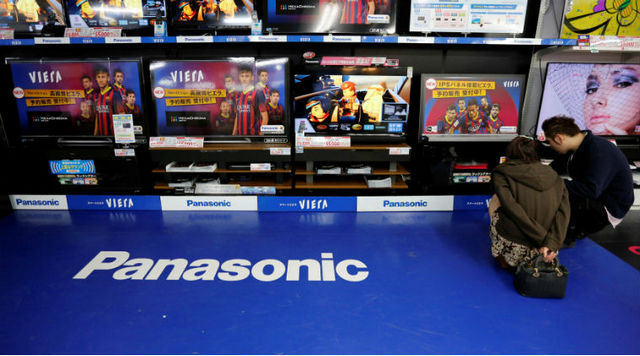 Panasonic Corporation is a multinational that was founded in Japan in the year 1918. As an electronics and semiconductors manufacturer, it has since grown to be a major competitor alongside Toshiba, Sony, LG and Hitachi in electronics production. In the year 2012, Panasonic was the 4th largest manufacturer of TV sets in the world.In the last financial year, its revenue was 68 billion dollars with a market Capitalization of 33 billion dollars.
It also employs more than 255,000 people globally. Panasonic TV sets i.e. LED, FHD, LCD and the new TH are all manufactured under the 'customer-centric policy' concept.
4) Philips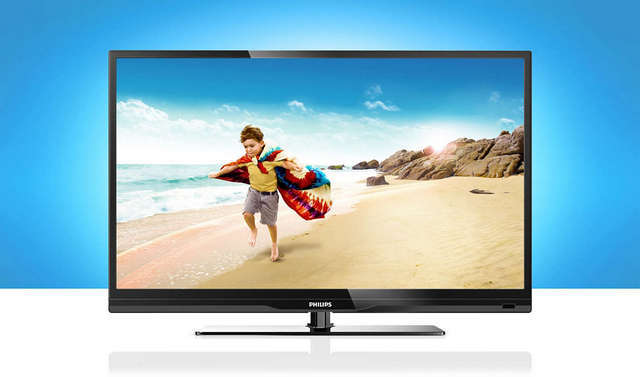 This is a Dutch technology company that was founded in the year 1891 and has its headquarters in Amsterdam. Being one of the largest electronics company in the world, Philips is divided into three sections i.e. Consumer Lifestyle (responsible for consumer electronics), Healthcare (for medical equipment) and lighting (for lighting accessories). Philips employs over 100,000 people across 60 countries in the world.
By the end of 2016, its revenue was estimated to be 25 billion Euros with a net operating income of around 2 billion Euros. PHILIPS 4K HDR, 901F OLED, and 9002 OLED are some of its television models. Philips has presence in many small appliances. But one of the reasons it is one of the top Sony competitors is Speakers and home systems where Philips gives tough competition to Sony.
Sony Competitors in Laptops & peripherals
5) Dell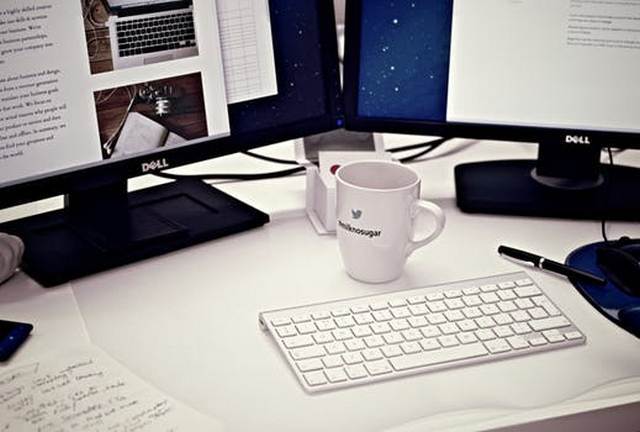 Dell Inc. was founded in 1984 in Texas, USA. Dell manufactures and sells computers, Data storage devices, computer peripherals, computer software, HD televisions, network switches and servers among others.In terms of Market Share, dell is the 3rd largest at 16% after HP Inc. and Lenovo.
Again, early this year, only HP and Lenovo had more PC sales to Dell. Its revenue by the end of the financial year 2016 was 65 billion dollars and the market capitalization was 14 billion dollars. In terms of production, Dell is the world's largest computer manufacturer. And has approximately 120,000 staff around the world.
6) Apple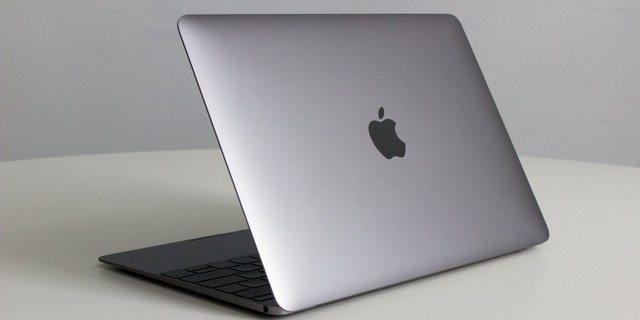 Apple Inc. was founded in 1976 and has its headquarters in California, USA. It specializes in computer hardware and software, semiconductors and digital electronics among others. As a multinational, Apple Inc. had 230 billion dollars revenue in the last financial year, a market Capitalization of 900 million dollars and an operating income of approximately 62 billion dollars.
Apple has retail stores in more than 500 major cities in the world and it employs over 115,000 staff globally. As a Sony Corporations' competitor, its products include Macintosh, iPad, MacOS, iOS, iLife and iWork among other products. Apple Inc. Enjoys customer loyalty and is regarded as the most valuable electronics brand.
7) Hewlett Packard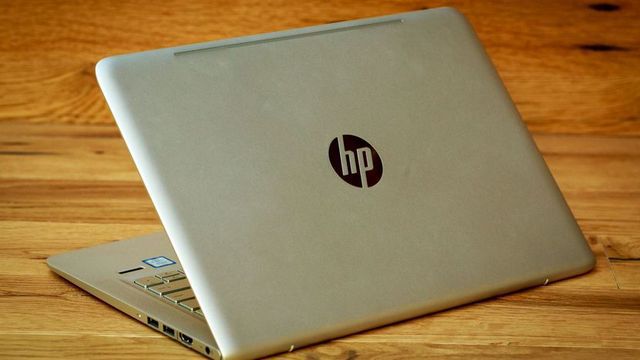 Hewlett Packard (HP) is an IT company that was founded in 1939 with headquarters in California, USA.In the last fiscal year, HP had 50 billion dollars' worth of revenue and a market capitalization of 30 billion dollars. Around the world, it employs around 195,000 people.
In 2015, Hewlett Packard split into HP Enterprise and HP Inc. HP Enterprise trades as a newly formed company whereas HP Inc. maintained the old Hewlett Packard Image.HP Inc. provides software solutions and computer products to its consumers throughout the world. It also has business involvements in education and health sectors, printing and enterprise services.
8) Lenovo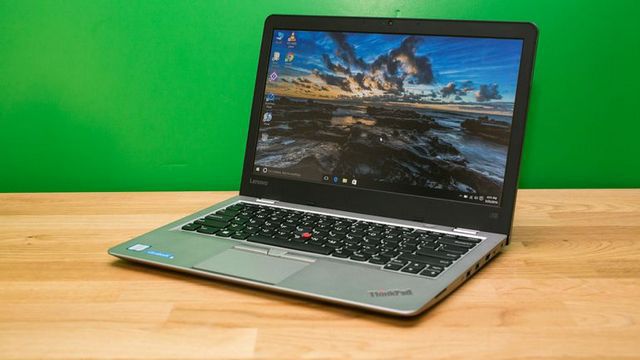 Lenovo Is a Chinese company that was established in the year 1984 and incorporated in 1988 with its headquarters in Beijing, China. It operates in more than 150 countries around the world and has its principal facilities in Morrisville and Beijing.
In the year 2016, Lenovo was among the companies that supplied the highest number of PCs shipping approximately 56 million Personal Computers for a market share of around 22%. Its revenue by the end of the same year 2016 was more than 43 billion dollars. Apart from personal computers and smartphones, Lenovo manufactures wearables, think pad tablets and smart televisions
Sony Competitors in Photography
9) Canon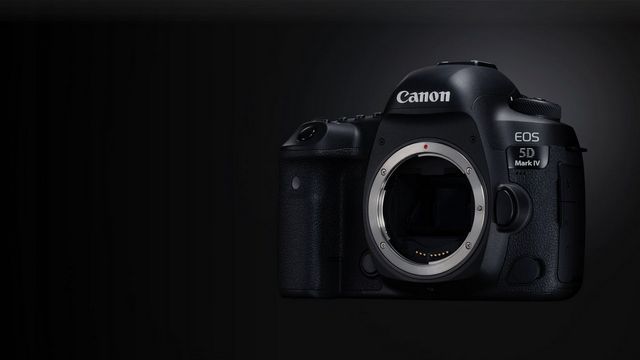 Quite clearly the leader of Sony competitors when it comes to digital photography – Canon Inc. is a Japanese company with headquarters in Tokyo, Japan. It was founded in the Year 1995 and it specializes in the Manufacture of optical products e.g. Camcorders and Digital Cameras, printers, scanners, flash units, projectors and medical equipment.
It employees around 200,000 people around the globe and by the end of 2016, its operating profit was more than 145 billion yen. Trading in the Tokyo share market, Canon was ranked among ten largest companies in Japan in terms of market capitalization. It also forms part of the TOPIX index in the New York Stock Exchange. CanonInc. also has subsidiaries in Axis Communications and Océ
10) Nikon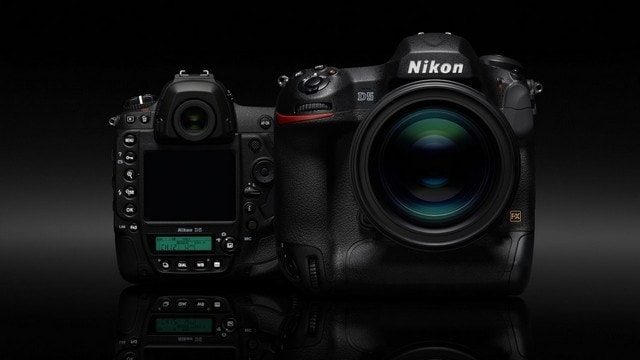 Nikon is Japanese Company that was founded in 1917 and specializes in imaging products and Optics with its headquarters in Tokyo, Japan. Its annual revenue exceeds 3 trillion yen and had an operating income of around 230 billion yen by the end of 2016. Being a multinational, Nikon Inc. has around 198,000 employees.
It also has subsidiaries in Nikon UK and Optos Plc. Some of its products include; binoculars, digital SLR cameras, underwater film cameras, spotting scopes and Camera Lenses among others. In the year 2006, Nikon ceased production of almost all its film camera models to commit to the digital camera market.
11) Olympus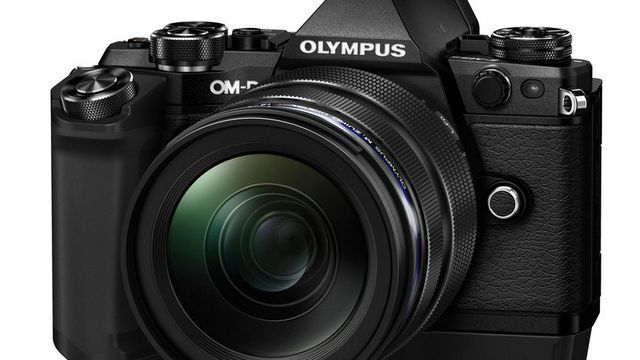 Olympus Corporation specializes in reprography and optics. It was founded in 1919 and has its headquarters in Tokyo Japan.With a revenue figure of 13 billion dollars and more than 30,000 employees, Olympus is one of the top multinational that operates through imaging systems, IT, life science and medical systems.
In photography, it manufactures cameras that largely mirrorless and utilize an electronic viewfinder (EVF's). Olympus market breakthrough was after the introduction of 'Micro Four Thirds' where lenses from other manufacturers like Panasonic perfectly fit into the Olympus Camera.
The same applies to Olympus Lenses fitting in Panasonic bodies with the higher resolution of Micro Four Thirds lenses providing desired quality images
12) Leica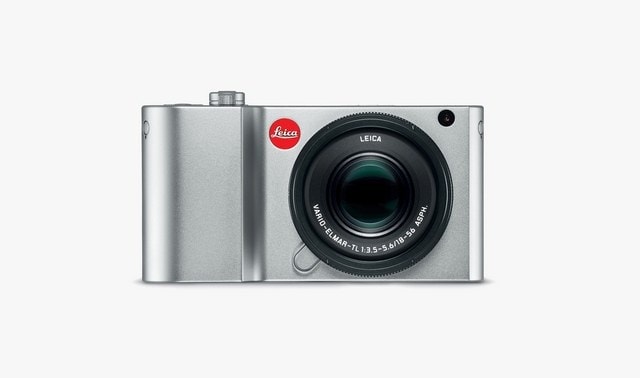 Leica Camera AG was founded in the year 1914 in Germany. It specializes in the manufacture of high-end cameras and optics. Its revenue is estimated to be 370 million euros and has more than 2000 employees in Germany alone.Some of Leica cameras include; Leica M9, M10, Q, and SL. This brand of camera is of Compact size and has short lenses thus easily portable. A good shot with Leica needs one to slow down due to the frame rate; a reason why for decades its target group has always been photojournalists and street photographers. Other than Cameras, Leica also manufactures Binoculars and Camera lenses for its global customers
Sony Competitors in Gaming
13) XBOX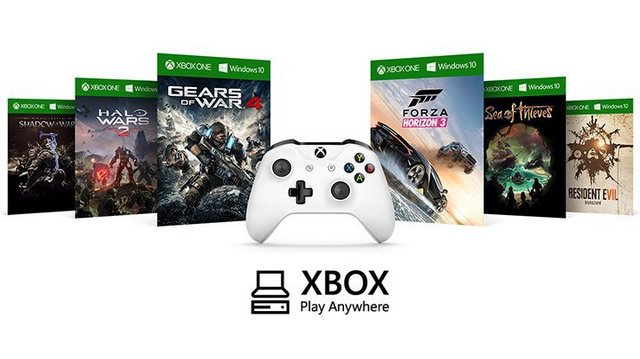 XBOX is owned by Microsoft and was first introduced in the market in 2001. It represents online streaming services and application games. By the end of 2006, more than 23 million XBOX units had been sold. Its second Console i.e. XBOX 360 was introduced in the market in 2005 and has so far made more than 150 million sales worldwide.
So far, the latest brand XBOX ONE has been introduced in more than 30 markets and most of its features are internet based. I.e. with Xbox one, a player can not only stream but can also record gameplay. A slimmer version of Xbox One referred to us Xbox one S is also available
14) Nintendo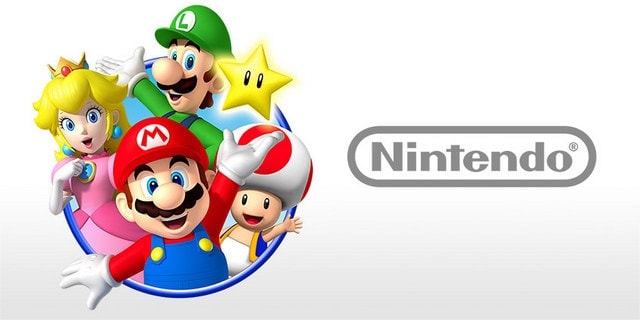 Nintendo Company Ltd is a video game and electronics company that was founded in 1889 with headquarters in Kyoto, Japan.
As one of the largest company in the world in terms of video games production, Nintendo has risen to be among the most valuable companies in Japan with a market value of more than 82 billion dollars and revenue of over 490 billion Yen. Until the year 2016, it was a majority shareholder of Seattle Mariners and Major League Baseball. Some of its developed games include; Metroid, Mario, smart glass, Kinect, Zelda and Pokem just to name a few.
Competitors in Movies (Sony makes movies and channels)
15) Universal Studios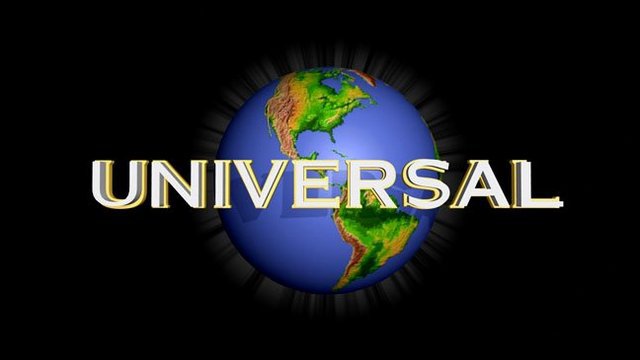 Universal Studios represent the oldest film studios that are still operational. Most of them are based in the United States with their official marketing headline being 'The Entertainment Capital'. Initially, the Universal Studio of LA was created to provide tours of the Universal Studio Theme.
But with all the digital facilities, Universal Studio of LA managed to merge all west coast operations of NBC Universal which is the home of Telemundo, NBC News and KNBC among others. As one of the oldest, Universal Studios has still managed to maintain and increase its market share owing to the quality of service they provide. The one in Florida is Dubbed 'ride the movies' and with numerous attractions, it can cost millions of visitors at one go.
16) Warner Bros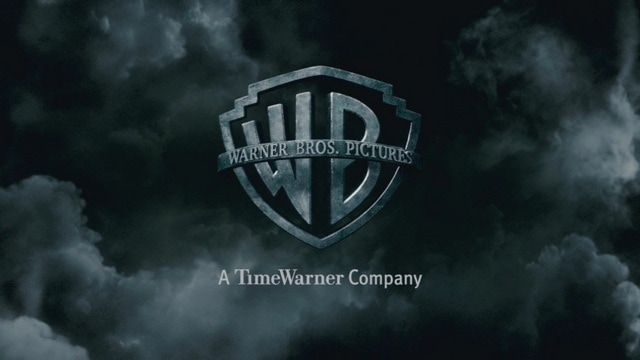 Warner Bros Entertainment is another global leader in the world of entertainment that was founded in 1923. It is fully integrated and specializes in all forms of home entertainment, television, animation, brand licensing, film, comic books and broadcasting among others. Its revenue is estimated to be around 17 billion dollars with an operating income of approximately 2 billion dollars.
As one of the most respect world-class entertainment Studio in the world, the company employs more than 10,000 people and has managed to reinforce and grow its brand by merchandising and creating franchises that are widely unrivaled.Today, Warner Bros' library is among the most prestigious in the world with more than 80,000 hours of recording, 5,000 television programs, and almost 8,000 feature films
Despite global competition on all of its products and industries, Sony Corporations still remains afloat and influential in the world's electronic market.
If you liked this article, we bet that you will love the Marketing91 Academy, which provides you free access to 10+ marketing courses and 100s of Case studies.