Harley Davidson is an American motorcycle manufacturer company that was formed during the year 1903 and is headquartered in Wisconsin, United States. It is the most popular branded cruiser motorcycle that has a popular brand legacy. Harley Davidson is at the top in motorcycle innovation. It is recognized as an iconic brand.
The motorcycle riders of Harley Davidson come from varied backgrounds. Harley Davidson motorcycles stand for authenticity, independence and the passion for being on the open road.  Their motorcycles have a high customer pull. It has a distinct promotional strategy and branding that has helped Harley Davidson to create a strong customer. They produce good quality products and have a good product range being offered by the company.
Having been the popular brand in the motorcycle segment, Harley Davidson sees strong competitions in the market. Through this article, let us discuss the top Harley Davidson competitors.
1) Triumph Bikes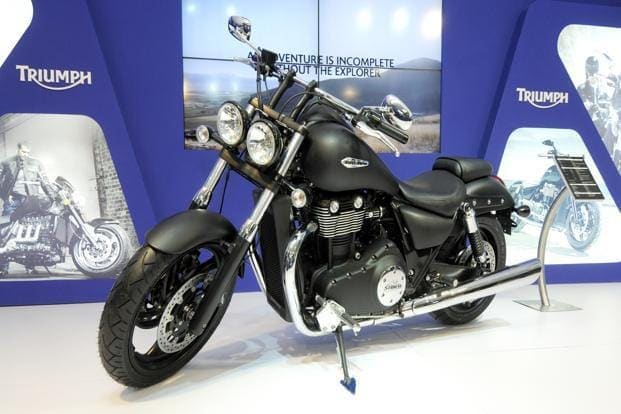 A top Harley Davidson competitor, Triumph Bikes is the largest British motorcycle that was formed during the year 1983 and is headquartered in Leicestershire, United Kingdom. Triumph Bikes has always had its own distinct character and also has a good history of producing motorcycles.
Its main aim is to craft motorcycles that deliver a great riding experience by having a fusion of strong flexible engines, easy to handle chassis, and well-balanced wheels. The company markets in major countries like America, UK, and Japan. Triumph Bikes always pushes to get the best for the riders.
It builds iconic motorcycles by having bold designs, good engineering, and stylish design. It always focuses on delivering a holistic riding experience thereby creating bikes with a perfect balance of power and style. Due to its precision, craft, and engineering seen in their bikes, Triumph Bikes are a top Harley Davidson competitor.
2) Yamaha Motorcycles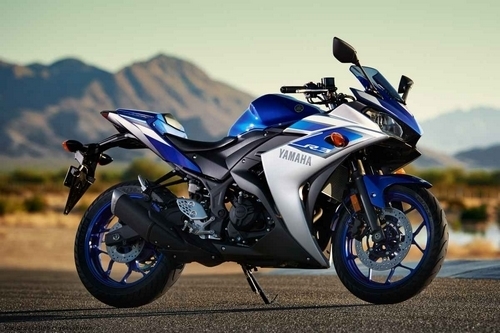 A Japan-based leading automobile company; Yamaha Motorcycles manufactures two-wheeler vehicles that include motorcycle and scooters. It is one of the most popular brands in a motorcycle which provides quality products to the clients in the market.
It targets middle-class people who require a stylish bike with good mileage. The marketing and distribution of Yamaha Motorcycles are unique and excellent. The company has a wide range of products that includes scooters, motorcycles, boats, personal watercraft, fishing boats, and many more.
Yamaha motorcycles are popular for the engine rising sound that is produced when the rider races up the accelerator. It is a go-to bike for bike lovers. Yamaha's vehicle has a rigid build and is of high quality. The company has an excellent control team and an R&D team to make sure that the product's performance meets the expectations. Yamaha is branded itself by regular participation in motorcycle racing and car racing and due to which it is indeed a top Harley Davidson competitor.
3) Ducati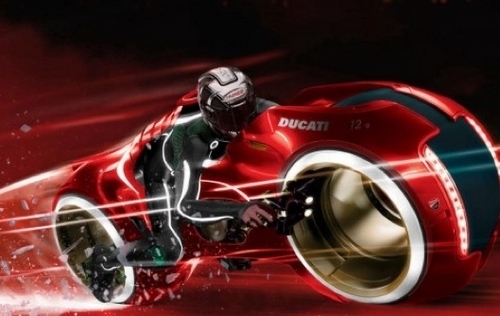 Yet another Harley Davidson competitor, Ducati is a famous motorcycle manufacturer that was established during the year 1926 and is headquartered in Bologna, Italy. The company is owned by German automotive manufacturer Audi and its Italian subsidiary Lamborghini. Ducati motorcycle is preferred worldwide for its top-class performance and superior styling.
The company sells its products in leading cities worldwide through their chain of outlets. Some of the popular brands of Ducati are Hypermotard, Diavel, Monster, Superbikes, Multistrada, and SuperSport. The main unique features of Ducati are an innovative engine, four-stroke engine, trellis frame, desmodromic valve, and dry clutches. Ducati has many features that clearly outline it from other brands.
This brand has won many titles in bike racing and has received 15 out of the last 18 Riders titles and 16 manufactures titles, the world riders, and the MotoGP championship. Due to its great success stories and titles, Ducati is considered a top Harley Davidson competitor.
4) Royal Enfield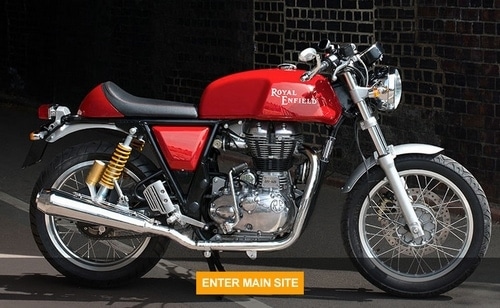 A popular Indian motorcycle manufacturing brand, Royal Enfield was established during the year 1955 and is headquartered in Chennai, India. It is the oldest motorcycle company that is in continuous production. Ever since its formation, Royal Enfield has seen an immense growth and expands its products at the international level. It has a strong brand image in the market and has been acknowledged in the market by its customers. It maintains a high standard on providing the best to its customers.
It has an excellent in-house R&D center that is responsible for the further enhancement of its products thereby ensuring the reliability of the customers. Royal Enfield bikes are exported to many countries across the world and due to its increase in demand the company has invested a huge amount to set up manufacturing facilities in the UK. Due to its expanding global market, Royal Enfield is considered one of the top Harley Davidson competitors.
5) Victory Motorcycles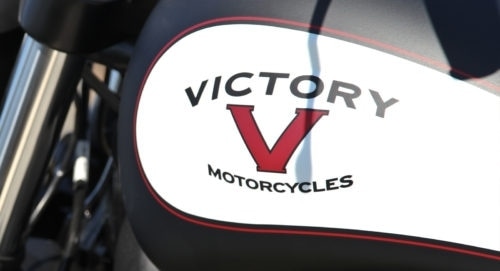 Victory Motorcycles is an American motorcycle manufacturer that was established during the year 1997 and is headquartered in Lowa, USA. Its parent company is Polaris Industries, created Victory Motorcycles following the success of Harley Davidson.
This motorcycle was designed to suit the American-style having V-twin engines and touring, cruiser configuration, and sport-touring. Victory's introduction of the cruiser model, V92C, had a 92-inch cubic inch counterbalanced and fuel injected V-twin motor. This became the largest displacement engine in the cruiser market.
The Victory Motorcycles has a unique appearance and their vehicles are a big hit in the market. Due to its wide range of products and its performance, Victory Motorcycles is indeed a top Harley Davidson competitor.
6) Viper Motorcycle Company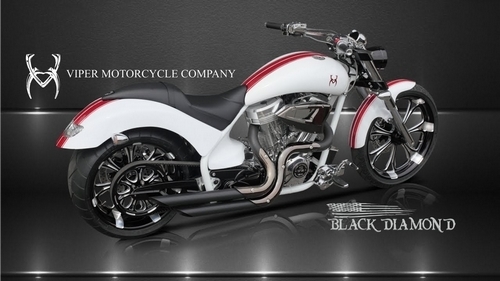 Viper Motorcycle Company designs manufacture and commercializes custom V-Twin heavyweight motorcycles that are known as cruisers. Viper Motorcycle company markets to the motorcycles lovers worldwide. The company calls itself a manufacturer of 'Super Cruiser motorcycles' by using cutting edge technology. It sells its motorcycles with the Viper brand name by means of an independent dealer network.
The company has produced a line of custom V-Twin cruiser motorcycles, V-Twin aftermarket engines, and other related products. The company sells its products through an independent and nationwide dealer network.
7) Polaris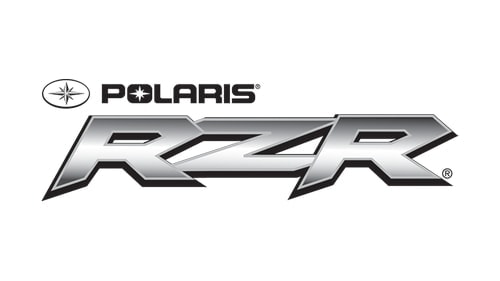 Polaris is an American Motorsports company that was established during the year 1954 and is headquartered in Minnesota, United States. Until 2017, the company produces motorcycles through Victory Motorcycles subsidiary, at present it produces motorcycles by means of the Indian motorcycles subsidiary. Polaris has been associated with adventure and passion and is engaged in the design and production of snowmobiles, off-road vehicles, and motorcycles for utility and recreational use.
For about 60 years, Polaris has been into the production of high-quality and breakthrough products like the launch of snowmobile industry, military vehicles, radical 3-wheel Moto-roadster and many more. It has a strong brand presence in the international market. It offers a diverse portfolio of the best-in-class brands and due to which Polaris is a top Harley Davidson competitor.
8) Kawasaki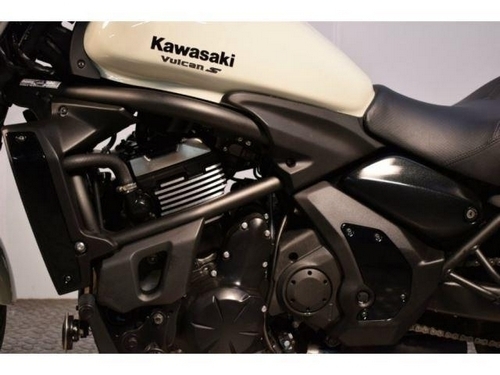 Yet another Harley Davidson competitor, Kawasaki is a Japan Motorcycle and Engine company. Being in the industry for about 49 years, Kawasaki has created its brand for its excellent products.
The company produces about 18,000 motorcycles units per month in their plant located in Bo. Cupang, Muntinlupa. Aside motorcycles, the plant also produces and exports various components, power products, and spare parts service and repair. The company has its network in about 2000 stores and dealers across the nation. The main strength of the brand is their diversified products and services across many segments. It had recently introduced state-of-the-art industrial plants, robots, and hydraulic equipment.
The company has excellent finance to manage its business. Its main success is its tie-ups with many companies across Asia for their motorcycle division. The company has a strong brand presence and efficiency in their operations and due to which it is a top Harley Davidson competitor.
9) Honda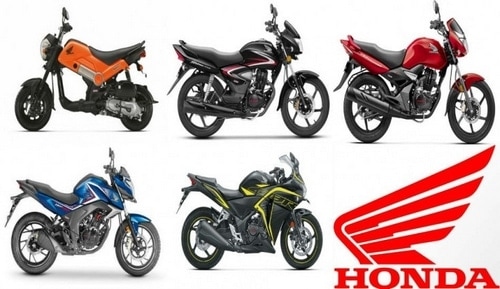 Honda Motorcycle is an automotive company that is owned by an Indian subsidiary of Honda Motor Company. It is established during the year 1999 and is headquartered in Haryana, India. This company is loved since ages for its excellent machines.
It is a smart player in the market and is always one step ahead of the market. The main strength of Honda motors is that it is the largest motorcycle manufacturer in the world. It has a large presence in the combustion engine market that is used for jetskis, airplane, yachts, or heavy engine usage. Honda has an excellent Research & Development wing. Due to which it has reached great heights in the production of motorcycles. It keeps introducing elegant and efficient designs that are a great hit in the market.
It has great technology products and due to which it sees increasing customers purchasing their products. Over the years, Honda has been providing hit products to the market and due to which it is considered one of the top Harley Davidson competitor.
10) BMW motorcycle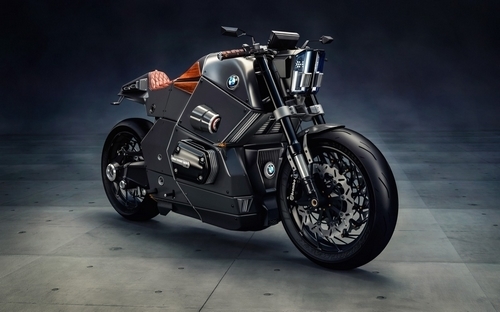 BMW Motoren Werke is an automotive industry that was established during the year 1916 and is headquartered in Munich, Germany. BMW Motorrad is a motorcycle brand of BMW. Ever since 1923, BMW has been successful in the production of motorcycles and has achieved a great sale across the years. The motorcycles of BMW take place at its production plant in Berlin, Germany. Some of the engines are produced in China, Austria, and Taiwan. The company's chief designer, David Robb designs the current motorcycles in BMW Motorrad.
At present the company produces a variety of shaft, belt, chain driven models, having engines about 310 cc to 1,649 cc. Their models are designed for dual-purpose, off-road, sport, and tour activities. BMW Motorrad has achieved great sales over the years of its formation. It has time and again participated in motorcycle race held on the European and African land and due to which it is indeed a top Harley Davidson competitor.
11) BRP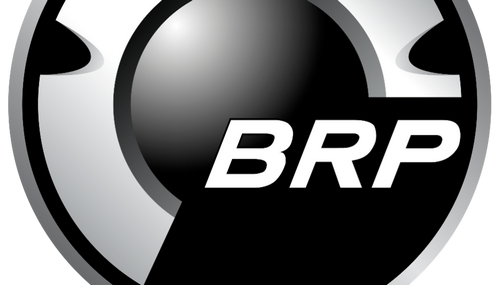 Bombardier Recreational Products (BRP) is a Canadian manufacturer of motorcycles that was established during the year 1942 and is headquartered in Valcourt, Quebec. The company's main segments of production include side-by-side vehicles, roadsters, seasonal products, and all-terrain vehicles. Their motorcycles have a single rear drive wheel and two wheels in front of steering. The company has a long history of invention and it makes every effort to build on it on daily basis.
The company has invested a good amount on its R&D. Their innovations have helped the company to reach to great heights and create pleasant memories of riding. Their motorcycles production focuses on design and the development of technologies that is more efficient and environmentally friendly.
12) Gibson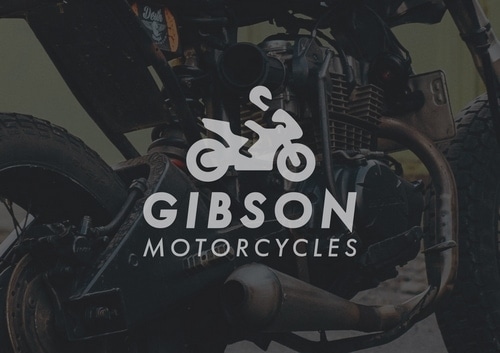 Also a Harley Davidson competitor, Gibson Motorcycles is a range of used and new quality motorcycles and offers a wide range of bikes that starts from scooters to super sports. The company is based out in Welwyn Garden City, Hertfordshire. Gibson extensive range of handpicked models includes Honda, Yamaha, Kawasaki, Suzuki, and many more.  Gibson makes use of the used machines fully serviced. The company also takes the current bikes of the user to replace a new one.
It also provides a part exchange. Gibson's dedicated team who evaluates vehicles and provides an up-to-date market value for the motorbike.
13) Arctic Cat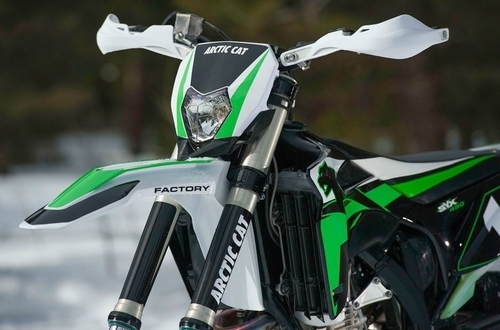 Arctic Cat is an American manufacturer of all-terrain vehicles and snowmobiles. The company was established during the year 1960 and is headquartered in Minnesota, United States. The company designs manufacture and markets snowmobiles, all-terrain vehicles. It also produces related garments like snowmobile suits and accessories. The company markets its product through a network of many independent dealers situated across the United States, Canada, and Europe.
The company has a strong research and development capability and introduces new vehicles for the comfort of the riders. It has a diversified geographic presence and their vehicles are easily available to the customers. Over the years, the Arctic cat has seen a steady growth in revenue.
Conclusion
Motorcycles are a most wanted vehicle for all. Harley Davidson brings out new motorcycle model for the benefits of motorcycle riders. It comes out with new models to meet the demands of the customers and to beat its competitors.
Liked this post? Check out the complete series on Competitors