Raymond Group is an Indian apparel company headquartered in Mumbai. The group owns various famous brands like Raymond, Park Avenue and ColorPlus. The company also has a chain of organised retail outlets called "The Raymond Shop". Raymond has gained popularity with its famous tagline "Raymond: The Complete Man".
Strengths in the SWOT Analysis of Raymond :
Strong Brand Name: Raymond is almost a 100-year-old brand and has sustained through different phases and fashion trends in India and all over the world through the trust and credibility of its customers. It has a very strong Brand image and has been successful in satisfying its customers.
Popular Tagline "Raymond: The complete man": Raymond has been able to create a strong and well-renowned tagline "The complete man". This tagline has been defining Raymond over the years. This has helped Raymond create a strong image and brand recall of Raymond and has made its advertisements very popular.
Product Line Extension: Raymond has been successful in extending its product line into other popular brands to target various age and income groups. Raymond owns popular brands Park Avenue, ColorPlus & Park. These brands have been successful in enhancing the customer base for Raymond and adding new revenue sources.
The Raymond Shop: The Raymond Shop is a chain of stores through which the company retains all the brands under it. It has been a successful venture for Raymond in terms of engaging its customers through its brands and has also contributed heavily in increasing the sales.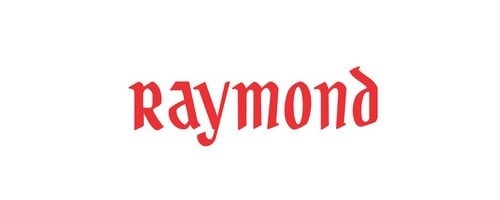 Weaknesses in the SWOT Analysis of Raymond :
Low Global Penetration: Raymond has the major presence in India and some South East Asian nations which is very low as compared to its major competitors which are a weakness for the company.
Over Dependence on Indian market: Majority of Raymond's revenue comes from India and thus it makes the company vulnerable to any economic, political or social changes that happen in the nation.
Opportunities in the SWOT Analysis of Raymond :
Increasing Disposable Income in India: Disposable income in India has been increasing over the years and is expected to increase further at a rapid pace. This will certainly increase demand in the apparel industry.
Growing Middle Class: The Indian middle class have experienced a shift in their spending pattern. The middle-class population of India can create high demand in the near future.
Global Expansion: Raymond has a product portfolio which can attract many markets around the world like African countries, Middle East etc. Raymond should look forward to expanding globally to increase its customer base and revenues.

Threats in the SWOT Analysis of Raymond :
Intense Competition: Raymond competes with various local and global players in the market. Intense competition in the market puts pricing pressure and reduce market share in the industry.
The abundance of counterfeit products: Presence of counterfeit products, especially in the Indian market, is in abundance. This not only affects the sales of the brands but also affect the brand image.
Liked this post? Check out the complete series on SWOT