Fair & Lovely is Unilever's offering in the fairness cream market, initially introduced into the Indian market. It is one of the strongest brands for Unilever in India, where fairness is related to confidence in women. The brand has made its way to over 45 countries and has been on the market for over 45 years now. The brand has also been constantly criticized for its 'racist' advertisements.
Strengths in the SWOT Analysis of Fair & Lovely :
Brand Name: Fair & Lovely is one of the strongest skin care brands in the world and has very strong brand equity. It is the first and the largest fairness cream brand in the world and has been valued over $6 billion.
Global Footprint: Fair & Lovely, being a brand from the armoury of Unilever means that it has a strong global footprint with a presence in over 45 countries. Having been in the market for the last 45 years, Fair & Lovely has created a market of its own and has penetrated into smaller parts of many countries.
Popular advertisement campaigns: Fair & Lovely has had many popular advertisements over the years displaying the transformation of a woman's confidence with increasing fairness and improved skin quality. This has helped Fair & Lovely garner strong awareness towards the brand.
Unilever's support: Fair & Lovely is a product from one of the biggest consumer goods companies in the world, Unilever. This gives Fair & Lovely advantages in distribution and financial support which gives it the competitive advantage.
Immense support towards women empowerment: Fair & Lovely has founded Fair & Lovely Foundation and Fair & Lovely Scholarship which aims at women empowerment and scholarship for underprivileged girls respectively. Such initiatives improve brand image.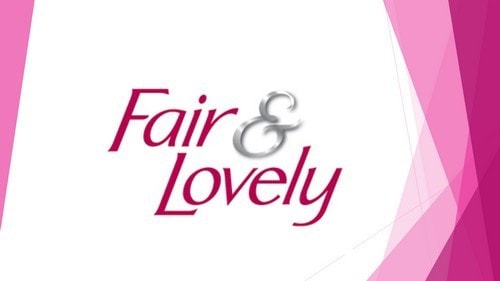 Weaknesses in the SWOT Analysis of Fair & Lovely :
Controversies: Fair & Lovely has received strong opposition from various critics and women groups who accuse Fair & Lovely of categorising women on the basis of skin colour and demeaning women with dark skin colour. Such negative publicity has affected Fair & Lovely's reputation as a brand.
Quality issues: In April 2017, the Food and Drug Association of India announced that Fair & Lovely had failed the microbial limit tests by a high margin and found the product as substandard. This raises issues of the quality of Fair & Lovely. Such issues affect brand image and popularity of the brand.
Opportunities in the SWOT Analysis of Fair & Lovely :
Increasing disposable income in the emerging economies: With rapid urbanization and improving lifestyle, the disposable income of people in emerging markets are increasing causing increased demand for consumer products.
Increased awareness of skin care amongst men: There is an increased awareness of skin care throughout the globe amongst men which gives an opportunity to Fair & Lovely as it has launched a fairness cream product for men as well (Fair & Lovely-Menz Active).
Tie-ups with hotels: Fair & Lovely should look forward to tie-ups with small or big hotels around the world which improve brand image and also increase sales.
Threats in the SWOT Analysis of Fair & Lovely :
Increasing Competition: Competition in the skin fairness category is increasing with brands such as Fairever, No Marks and Fair & Handsome entering the market and affecting the market share.
Increasing popularity of herbal products: Popularity of herbal products is increasing in countries like India and is expected to increase in other parts of the world as well. This possesses a big threat to the whole industry.
A threat of Protests: Fair & Lovely has been under severe criticism for its allegedly 'racist' advertisements and lives under the constant threat of a backlash.
Liked this post? Check out the complete series on SWOT