Successful marketing implementation requires more than just having a plan. It involves strategically setting goals, allocating resources, targeting the right audience, scheduling activities, and monitoring progress.
For instance, a company could decide to introduce a new product and market it using email campaigns, social media postings, paid advertisements, and PR strategies.
To make sure that the message reaches the correct audiences at the right time, each of these strategies has to be properly handled.
The implementation strategy should include providing metrics so that the team may monitor and analyze the progress made toward its objectives.
Hence, it is important to have a clear understanding of how the various elements of marketing implementation fit together to ensure successful results. With careful planning and execution, businesses can implement marketing strategies that drive growth and increase profits.
What is Marketing Implementation?
Marketing implementation is the process of turning a marketing plan into action. It is the process of turning an entire marketing strategy into concrete actions that will help you achieve your desired outcomes.
By breaking down the large plan into achievable tasks, it helps to focus resources and ensure that objectives are achieved more efficiently. With a careful implementation process, businesses can better leverage their marketing efforts for maximum results.
No matter the size of your business, a well-thought-out marketing implementation process is essential for success. From small startups to large multinational corporations, the principles remain the same – create a plan, allocate resources, and execute.
What Are the Benefits of a Marketing Implementation Plan?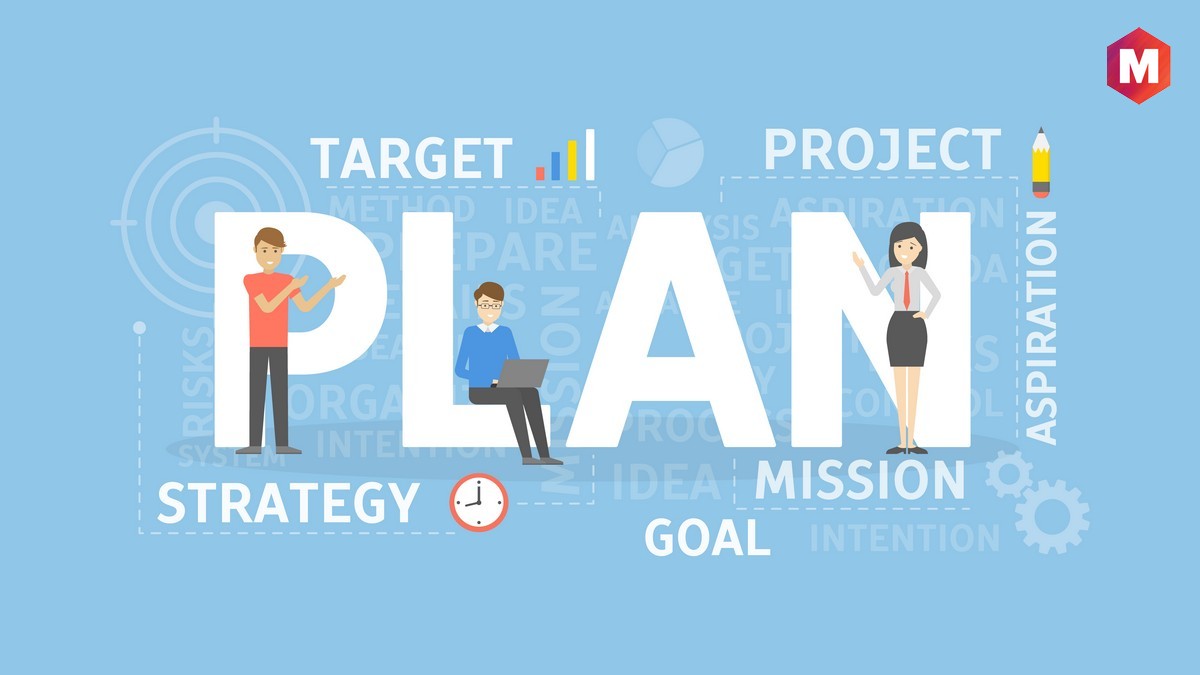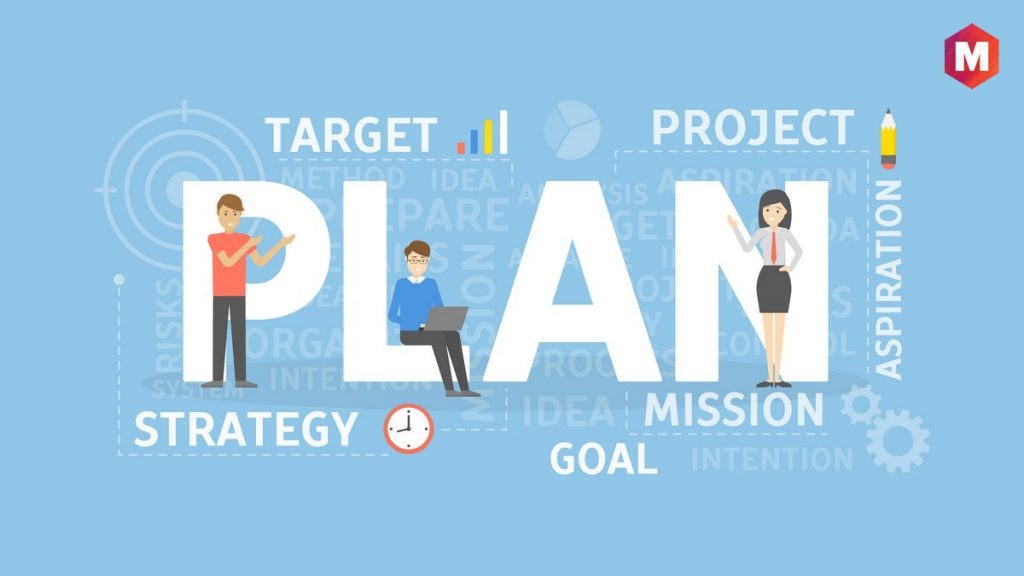 The benefits of the marketing implementation plans are numerous. Not only does it help to ensure that all activities are carried out in an efficient manner, but it also helps to ensure that businesses remain focused on their goals. Some of the key benefits that I have encountered include –
Improved Tracking and Reporting
A marketing implementation plan provides a clear roadmap of the activities that need to be accomplished, which makes it easier to track progress and measure results. I have found that this type of planning helps to focus resources and ensure that objectives are achieved more efficiently.
Greater ROI
By implementing a comprehensive and well-executed marketing plan, businesses can achieve higher returns on their investments, while avoiding costly mistakes. When I was running my own business, I found that having a marketing implementation plan allowed me to better track and measure progress, optimize resources, and maximize ROI.
More Effective Management
A marketing implementation plan can help to ensure that businesses are better equipped to manage their campaigns and resources. By breaking down the process into smaller tasks and milestones, businesses can have a greater understanding of how their strategies are impacting results.
Clarify deadline expectations
Having a comprehensive marketing implementation plan allows businesses to clearly set expectations and timelines for their campaigns. This makes it easier to track progress and ensure that activities are completed on time.
Converts your marketing plan into reality
A marketing implementation plan helps to turn ideas and strategies into tangible actions that can be executed. Without a comprehensive plan, it is easy for businesses to get sidetracked and miss key deadlines or objectives. By having a well-crafted plan, businesses can ensure that their marketing strategies are implemented effectively and efficiently.
Develop and Execute a Marketing Implementation Plan in 6 Easy Steps
Developing an effective marketing implementation plan for a marketing project doesn't have to be difficult. By following these 6 simple steps, businesses can create and implement a successful marketing strategy –
Step 1: Define your goals and set realistic expectations
Before beginning the planning process, businesses should clearly define their goals and objectives. This will enable them to track progress towards those goals and better measure success.
I'd also recommend here to set realistic deadlines and expectations because when I first created a marketing plan, I was overly optimistic and ended up missing key deadlines. But, next time when I had a more realistic timeline, my project was completed on time and exceeded expectations!
This also helps you to ensure everyone involved is held accountable and working to the same timeline.
Step 2: Build a timeline, assign responsibilities & allocate resources
Once goals and expectations have been set, businesses should create a timeline that outlines each stage of their marketing implementation plan. This will help to keep teams organized and focused on reaching their objectives.
Additionally, it is important to assign specific tasks and roles to each team member so that everyone knows exactly what is expected of them. This will minimize any confusion and help ensure that tight deadlines are met.
Finally, adequate resources must be allocated to the plan. This will help ensure that your team has everything they need to succeed.
Step 3: Analyze past performance and set KPIs
Before moving forward, it's important to take a look at past performance and determine what worked well and what areas need improvement. This will help you make informed decisions when setting KPIs (key performance indicators) for the upcoming plan.
KPIs should include goals such as improving website traffic, increasing sales, and growing customer engagement. Setting these targets will help ensure that successes and failures can be accurately measured.
Step 4: Document your marketing strategy
Once all of the above steps have been taken, it is important to document your marketing strategy. This will ensure that everyone involved is on the same page and that any changes or modifications to the plan can be quickly communicated.
Having a clear document outlining your marketing implementation plan will also help to keep teams motivated and on track. To enhance the effectiveness of your marketing implementation plan, please document the –
SMART marketing goals
Target audience
SWOT analysis
Marketing channels, tactics, and metrics
Brand positioning and voice
Marketing budget
Project brainstorming, planning, and management
Analytics, etc.
Step 5: Please create a workflow for the execution of each content piece
To ensure that the plan is executed in a timely and accurate manner, it's important to create a workflow for each content piece. This should include planning timelines, assigning tasks to team members, tracking progress and deadlines, setting up reviews and approvals, and reporting on results.
By having a workflow in place, you can ensure that each step of the plan is followed and that allocating resources to content pieces is properly managed.
When I was running the marketing team at my previous company, I always found it helpful to create a workflow chart for each project. This allowed me to visualize the plan and ensure that each team member was aware of their responsibilities.
Step 6: Manage, review, and adjust your plan
Once the plan is in motion, it's important to manage it, review its progress, and make adjustments as needed. This includes regularly tracking metrics to evaluate whether the marketing plan is achieving the desired results.
Adept use of project management software, social media management tools, etc will help marketing teams in successful implementations of marketing campaigns. Make sure to measure the results of each marketing campaign and adjust accordingly to optimize performance. Additionally, it's important to have a system in place for collecting customer feedback and making changes to the plan based on that.
Finally, don't forget to celebrate successes and recognize team members for their hard work! This will create a positive and motivating work environment that will in turn lead to better results.
Example of Marketing Implementation
A marketing implementation plan example might be a case where a business 'ABC' chooses to concentrate on growing website traffic and online sales. It would set objectives like tripling its online sales income in six months or bringing on 1,000 new clients by the end of the month.
They will need to devote time and money to tasks like content creation, ad optimization, and the creation of new goods in order to accomplish these objectives.
They'll have to target the correct audience through smart approaches like SEO, targeted advertising, or influencer alliances.
They'll need to quantify performance by measuring measures like website traffic, customer acquisition costs, retention rate, and sales income.
They would next develop a strategy for when and how to put all of these techniques into action.
Finally, they would oversee the strategy by consulting with the team often, soliciting input from clients, and making adjustments as necessary.
By having a solid marketing implementation process in place, companies can ensure their goals are met and that they're getting the best return on their investment.
Template :
Let's have a look at a sample marketing implementation plan template below to help you get started –
1) Provide realistic estimations for the timeframe needed to complete tasks.
When can I expect to see results?
Please provide a list of your marketing plan goals and specify a realistic timeframe within which you expect to see results.
Website Traffic:
Social shares:
Email subscribers:
Qualified leads:
Sales calls:
Revenue:
2) Identify the resources that are required to implement the plan.
What specific skills and software are required to implement your marketing plan?
Please provide a list of the required skills, along with their specifics. Additionally, indicate whether you plan to hire in-house or through external agencies and consultants –
| Skill | Details | In house? | External |
| --- | --- | --- | --- |
| Content creation | Blog posts, landing page copy, website content, social media posts Writing, editing, etc | | |
| Graphic design | Charts, social media images, infographics, etc. | | |
| Technical skills | Technical SEO, key elements for website, etc. | | |
| Social media management | Scheduling content, platform analytics, managing comments and replies, etc. | | |
| Project management | Setting deadlines, milestones, and keeping projects on track, etc. | | |
Please provide a list of all available software options and collaborate with your team to choose the necessary tools. Then, define which team members require access to each selected tool.
| Categories | Proposed tools | Chosen tool | Team members that need access |
| --- | --- | --- | --- |
| Marketing project planning and management | | | |
| Content management system | | | |
| Social media management | | | |
| Email marketing | | | |
| Social listening | | | |
| Search engine optimization | | | |
| Video hosting | | | |
| Landing pages | | | |
| Marketing automation | | | |
| Analytics | | | |
| | | | |
3) Please prepare documentation of your marketing strategy
How do you develop your strategy for creating content that produces results?
Please create a separate document that outlines your strategy around –
SWOT analysis
SMART marketing goals
Target audience
Marketing channels, tactics, and metrics
Brand positioning and brand voice, etc
4) Please create a workflow that specifies how to execute each content piece
Are the tasks corresponding to your team's calendars in line with your strategy?
Create a workflow for each type of content you produce. Here are the steps to follow:
Create a checklist or plan for all the required tasks.
Simplify the workflow by eliminating unnecessary steps or those that are already part of other processes.
Group related actions into specific tasks with clear and actionable verbs.
Clearly define the specific goals and objectives for each task.
Assign responsibility for each task to an appropriate team member.
Determine the expected timeframe for each task to be completed.
Schedule the tasks to be completed in advance of the publishing deadline.
Notify, remind, and collaborate with the assigned task owners to delegate effectively.
Please outline each workflow in the format of:
[Type of content] workflow map:
?   Name of task 1 (person responsible – the time it takes to complete – number of days to complete it before publishing)
o   How will the task owner know for sure that the task is done?
5) Have a Plan For Managing Projects
What steps will you take to ensure that your projects stay on schedule and within the scope?
To incorporate agile marketing into your processes, answer these questions –
What are the necessary roles for a cross-functional marketing team to function effectively?
Who will be responsible for goal setting, creating a task backlog, task assignment, and determining the sprint duration during sprint planning?
What potential obstacles could the team encounter?
How will your team's daily meetings be organized?
Is it possible to create task-based checklists?
How will your team conduct the retrospective meeting at the end of a sprint?
Give your answers below:
?
6) Keep on measuring results
What will you improve in the future?
To measure the results of your marketing implementation, please answer the following questions –
Do your marketing projects produce expected results within the set timeframe? Should you adjust the timeline?
Are all the necessary skills covered by your team? Do you need to hire or outsource for a particular project or process?
Is your software stack still the most suitable for your team's work?
Is your team still adhering to your marketing strategy? Does anything need to be refreshed in your marketing strategy?
Do you think it's necessary to make any changes to the steps in your workflows or is everything still effective?
Is your current project management strategy working well for you and your team?
What are your team members' thoughts and suggestions about the whole process?
Give your answers below:
?
Conclusion!
Marketing implementation is a key part of any successful business. Having an in-house marketing team makes the process easier and more efficient, as it allows the entire team to collaborate on marketing plans and streamline processes.
For instance, a social media manager can help generate leads, while other team members may be assigned to work on project milestones. Through effective marketing implementation, the entire marketing department can create powerful and successful marketing materials.
By working together, you can keep your marketing efforts organized and effective.
Liked this post? Check out the complete series on Marketing