From last 8 decades, ACC cement (formerly known as the associated companies Ltd) is playing a pioneering role in nation building through supplying its quality building materials to various industries and fulfilling the dreams of the common man, Government, and business houses altogether. Since its inception, it has been known for setting trends in cement and concrete technology.
Over the years the company has been felicitated with many awards and accolades such as Demand Planning and Forecasting Award 2017 by the Institute of Supply Chain Management, Best Corporate Initiative in Sanitation conferred by India Sanitation Coalition (ISC) and the Federation of Indian Chambers of Commerce & Industry and much more.
Segmentation, targeting, positioning in the Marketing strategy of ACC Cements –
ACC Cements uses a mix of geographic and psychographic segmentation variables to understand the changing needs of the industry & end customers.
Since its products are targeted at a different segment of customers and are meant for varied uses in the meta-market, therefore, it uses differentiating targeting strategies.
It uses a mix of product class, usage and customer benefit based positioning strategies so as to penetrate the market by targeting different customer segments.
Marketing mix – Here is the Marketing mix of ACC Cements.
SWOT analysis – Here is the SWOT analysis of ACC Cement.
Mission- "NOT AVAILABLE"
Vision- "To be one of the most respected companies in India; recognized for challenging conventions and delivering on our promises."
Tagline-"Cementing Relationships"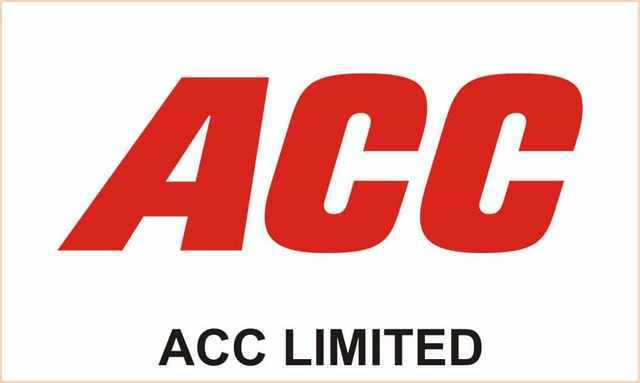 Competitive advantage in the Marketing strategy of ACC Cements –
Rich experience of 80 years in the industry: Company has rich experience in mining (largest user of limestone). It is among biggest customers of the domestic coal, Indian railways and Inward & outward logistic industry. One of the largest cement manufacturer /producers in India is playing a pivotal role in bringing revolution in infrastructure development of the country.  
Brand Visibility: More than 50000 retail outlets, penetration in the rural regions of the country, the front-runner in CSR activities (Corporate social responsibility) and becoming part of Lafarge  Holcim group (world leader in building materials industry), has helped the brand in increasing its visibility and awareness in the country.
Extensive reach: With its 17 modern cement factories & 50 ready-mixed concrete plants and 10000+ dealers network serviced by 21 sales offices, ACC cement is reaching out to each and every stratum of the society.
BCG Matrix in the Marketing strategy of ACC Cements –
BCG matrix helps in understanding where the different product categories of a brand stand in the competitive market.
ACC cement has a presence in the product categories such as Portland cement, Premium Cements, Ready Mixed concrete and bulk cement.
All product segments are Stars in the BCG matrix.
Distribution strategy in the Marketing strategy of ACC Cements –
To reach each & every part of the nation ACC Cement tying up with builders, Government organisations and is closely working with its subsidiaries such as ACC Mineral Resources Limited (AMRL), Bulk Cement Corporation (India) Limited (BCCI), Lucky Minmat Limited, National Limestone Company Private Limited and Singhania Minerals Private Limited.
It has a network of more than 10,000 dealerships points supported by 8000+company's workforce for pioneering the distribution of Ready Mix Concrete and Bulk Cement in the industry.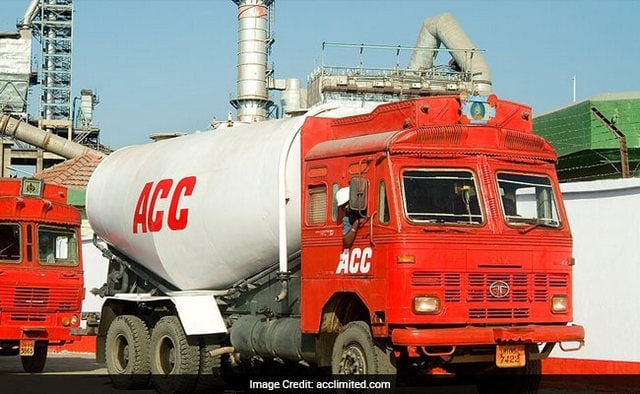 Brand equity in the Marketing strategy of ACC Cements –
Its active participation in CSR activities such as MUSKAAN, Green Building centre and many others has helped the company in creating high TOMA (top of mind awareness) resulting into increasing Share of wallet of customers.
Over the years the ACC brand has been symbolic of trustworthiness and durability.
Competitive analysis in the Marketing strategy of ACC Cements –
In the highly competitive market, it competes with companies like Ultra tech cements, Dalmia, Shree cements, prism cements, Ambuja cements and many others.
Synergies in the supply chain, strong parent company (Holcim) and easy availability of the products is what helping the company in being competitively ahead in the industry.
Market analysis in the Marketing strategy of ACC Cements –
Market in which ACC cements operates is highly competitive due to the presence of large number of local/ national and international players and is facing various challenges such as changing life style of people, rising labour cost, and shrinking margin, political stability, increasing bargaining power of the supplier and customer, supply chain bottlenecks etc.
Measures to accelerate the Infrastructure development, Macroeconomic growth and boost in the consumer confidence is helping the industry by & large.
Customer analysis in the Marketing strategy of ACC Cements –
Customers of ACC cements are of Retailers, builders, distributors and retail customers in the age group of 25-60 years. ACC cements is playing a pivotal role in penetrating to the rural areas in India through its extensive distribution network.
Liked this post? Check out the complete series on Strategies