Founded in 1879 in Ahus, Sweden the company was established by Lars Olsson Smith. Smith's liquor business became the foundation for the government monopoly due to which Vin & Sprit (Wine & Spirits) got created in 1917 in Sweden.
The natural, pure and enriched flavour, forged with experience of more than 130 years inspired by a 18th-century apothecary bottle, Absolut company brands are recognised globally for its authentic and pureness in taste. The company has sold 11.5 million cases worldwide (2017 data).
Pernod Ricard's the parent company of Absolut have extensive distribution network reaching out to more than 150 markets worldwide.
Segmentation, targeting, positioning in the Marketing strategy of Absolut Vodka-
Segmentation helps in understanding the nomenclature of the different groups in the population based on the segmentation variables. Absolut Vodka uses a mix of demographic and geographical segmentation strategies to make its products more appropriate to the customers.
The brand uses selective targeting strategy to bring in the rich taste and give choice to the customers through its strong product portfolio.
It uses value based positioning strategy to create a long lasting brand image in the mind of the potential consumers by challenging the status quo of the audiences.
Marketing mix – Here is the Marketing mix of Absolut Vodka.
SWOT analysis – Here is the SWOT analysis of Absolut vodka.
Mission- "Enjoy With Absolut Responsibility"
Vision- "Not Available"
Tagline-"When was the last time you were true to yourself? Sometimes being open to new possibilities is all it takes."
Competitive advantage in the Marketing strategy of Absolut Vodka-
Strong Parent company: The brand Absolut Vodka is owned by French group Pernod Ricard; who bought Absolut for 5.63 billion Euros in the year 2008 from the Swedish state which sold Vin & spirit. Pernod Ricard has more than 22 brands in its portfolio with an extensive presence in 150+ countries globally.
Low or no operational cost: Since 99% of its liquors are produced in Sweden and is exported to countries worldwide due to which most of its resources are concentrated in Sweden resulting into minimising its operational cost in setting up the firm offshore.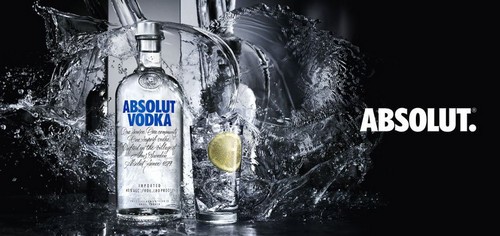 BCG Matrix in the Marketing strategy of Absolut Vodka-
The Absolut Company operates worldwide with Absolut Vodka, Absolut Elyx along with its different flavours, Malibu, Wyborowa, Luksusowa, Kahlua, Our vodka and other cocktails brands.
In its portfolio, Absolut along with Malibu are starred in the BCG matrix while other brands are question marks.
Distribution strategy in the Marketing strategy of Absolut Vodka-
Absolut Vodka being the number 1 premium vodka in the world distributes its products through mix of distribution channels such as on-trade medium which comprise of hotel, bars, restaurants, Off-trade channel which comprise of Large retailers and Specialist stores, Travel trail which implies covering all the stores , places, outlets in the midst of travellers  journey and e-commerce sites.
It is the fifth-largest brand of alcoholic spirits globally after Bacardi and Smirnoff and is sold in more than 126 countries.
Brand equity in the Marketing strategy of Absolut Vodka-
Absolut vodka with such rich heritage has always been known for it is out of the league branding strategies for creating a buzz in the market by breaking stereotypes.
It has been successful in creating buzz through its campaigns such as in the year 2007, "In an Absolute World" a world without boundaries, in year 2013, through its #absolutenights Campaign which was a ad featuring a story line on transgender and in year 2016 to reach urban millennials it launched the campaign "Transform Today."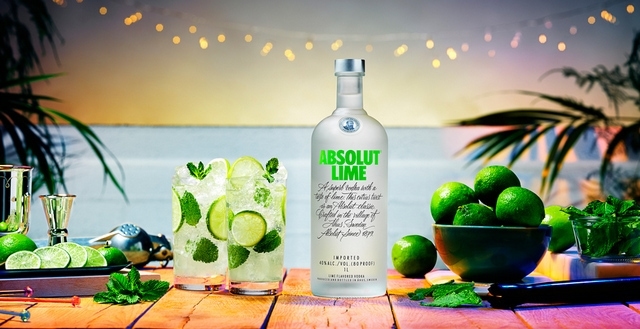 Competitive analysis in the Marketing strategy of Absolut Vodka-
With such a broad brand portfolio and products, Absolut is leading the market in more than 126 nations globally. It is capitalising on the resources and experience that its parent company Pernod Ricard brings in to unleash its true potential worldwide.
Absolut Vodka competes with a company like Bacardi, Smirnoff, Belvedere, Grey Goose and other complimentary drinks (other alcoholic drinks like Rum, Whisky etc.).
Market analysis in the Marketing strategy of Absolut Vodka-
The alcoholic industry is flooded with a large number of spirits/alcoholic manufacturers, breweries and national/ local and international companies.
Rising health related issues, Changing lifestyle, changing climatic conditions, changing drinking habits and increasing health awareness/consciousness factors are affecting the growth of the companies operating in this industry.
Customer analysis in the Marketing strategy of Absolut Vodka- Customers of Absolut Vodka differ on the regions and countries basis like in hilly areas or where the climate is cold round the year, the consumption of alcoholic spirits is high across the age group as compared to other places. Customers of Absolut are between the age group of 15-50  years who love outing with their friends, family and loved ones.
If you liked this article, we bet that you will love the Marketing91 Academy, which provides you free access to 10+ marketing courses and 100s of Case studies.