Do you want to climb the ladder of success? If yes, then it is important that you avoid negative people and associate with positive ones in both your professional and personal life. One negative influence can spoil the whole environment and so is the case with pessimistic people. Their catastrophic thinking, fatalistic attitude and bad influence can easily spread like an epidemic in the surroundings.
Do not let such individuals intrude in your ambiance because their toxic behavior can cause serious harm to you. Try to avoid them so that you can lead a better and satisfying life.
1) Recognize people with a negative mindset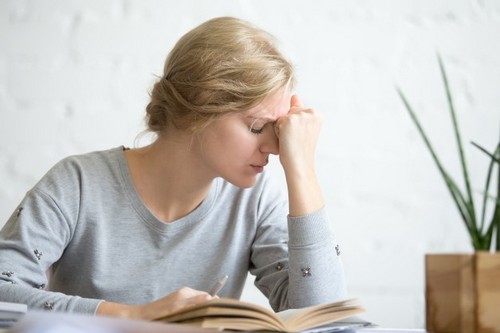 Open your eyes and look closely at your surroundings. Do you feel drained or restless after talking to someone? Are you feeling stressed and exhausted and are unable to achieve efficiency and productivity in both personal and professional life?
If yes, then you need to sit back and think what went wrong and why this feeling. Is it because of some circumstances or because of talking to a particular person? Recognize and accept the truth and take action in order to avoid negative people and his influence in your life.
2) Walk away
If you recognize someone whose goal in life is to discourage everyone it is better you change your direction when you see him approaching.
Avoid negative people who will kill your mood with their suspicious attitude and pessimistic behavior. It is important to do so because being exposed to such toxic surroundings will slowly and steadily engulf you in its embrace and the day might come when you yourself become a part of their crowd. Better be safe than sorry hence walk away from people whose goal in life is to spread negativity.
Just turn around, walk in another direction, start talking to some other person and ignore him as if you have not seen him or duck into another store. Be aware of your surroundings so that you do not accidentally cross the path of any negative person.
3) Stop paying attention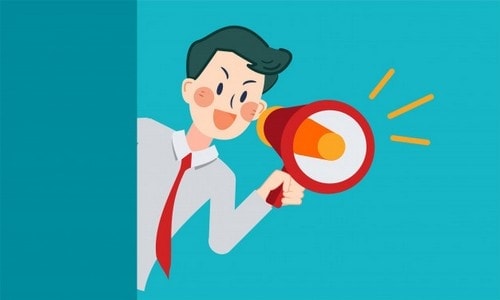 You want to avoid negative people in your life stop paying attention to them. Such people feed on your conversation hence do not make time to converse with them. If someone approaches you and you have been unable to avoid him simply take out your phone and behave as if you are very busy at that moment. Do not make any eye-contact so that he cannot say anything directly to you.
Think of a viable excuse and try to slip away. If you see someone who is known to you start talking to him so that a negative person cannot engage in a conversation with you and influence you with his negative remarks.
4) Don't argue with negative people
When you start an argument with someone you are giving him undue importance. The unending conversation strengthens your ties and creates a bond. Do not let it happen. Avoid negative people and stop falling into arguments with them. They are looking to debate the issue so that they can spread more pessimism in the environment, simply walk away to show that you are done discussing such a rabid topic.
No need to defend your point and show him that you are right as he will never accept it so why waste your time and energy. Be constructive in your efforts and engage in positive activities that will give you peace of mind.
5) Hang out in groups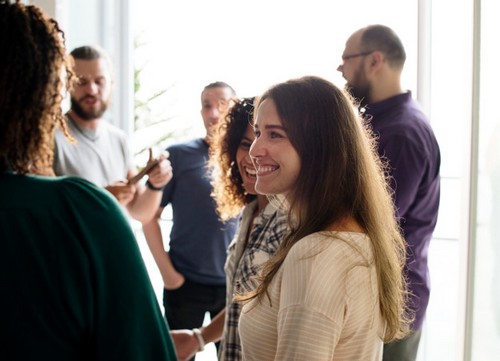 Try to hang out in groups so that you can easily avoid negative people. More the merrier as positive influence from other group members will try to combat the pessimistic thought process of one or few people. It is important that you are able to disperse negative energy around you so that it does not engulf you in its arms. Make sure that the group energy is encouraging and your conversations pleasurable.
This will remove any negativity from the surroundings as the person with pessimistic energy will be unable to gain your sole attention and feed from your energy and valuable time.
6) Maintain positive relationships
One simple way to avoid negative people is by surrounding yourself with positive ones. Encourage friendships with people who have an optimistic nature.  Their positive mindset will start rubbing on your attitude and behavior and you will see a marked difference in your approach. When someone introduces a negative topic do not actively participate in it whereas during a constructive one react with enthusiasm and positivity.
Negative people believe in getting stuck in a rut and enjoying their plight whereas the opposite is the truth for positive people. Although they acknowledge the challenges they do not let adverse circumstances affect them negatively. Maintain good relation with positive people who maintain their inner focus and prove a blessing in your life.
7) Block him on phone and social media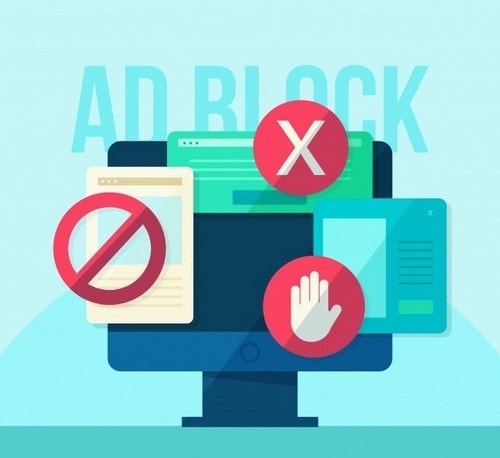 Social media portals and phone have become two powerful tools of conversation in this modern and trendy world. You have so many options nowadays that can help you to avoid negative people. Simply use your block option on the platforms that you visit so that you can stop the pessimistic people from approaching you. Try the same with your mobile and block them in your call list.
This will stop them from reaching you with calls and social media portals like Facebook and Twitter. It is important that you realize that your actions will have serious repercussions as he will start bad-mouthing you. Be prepared as it is nothing in comparison with his proximity. If the person respects your boundaries well and good and if not seek additional help to remove him from your vicinity.
8) No need for suitable explanations
You do not owe anyone anything especially a person with a negative mindset. Remember the more you try to explain things to him the more he will lose his cool and try to inject himself once again in your life. It is important for you to realize what is right and what is wrong. Do you want to set up boundaries that will help you to breathe clean and positive air or do you want to continue with the sad state of affairs?
It is up to you to choose your friends so make a wise decision. Avoid negative people by showing them the door and terminating your relationship with them. No need to offer lengthy explanations to justify yourself if required simply state that you are not comfortable conversing with him.
9) Choose your attitude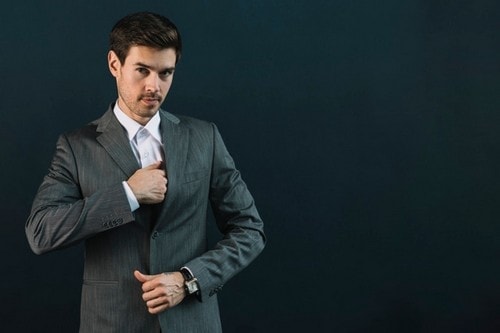 Yes, people can influence us but only when we allow them to do so. Are you so-feeble minded that a negative person can easily mold you towards his thinking process? If yes, then engage in meditation course and simple breathing exercises as it will help you in regaining control of your focus and mind. Sometimes you cannot help the arrival of negative people in your group but how you handle them is your prerogative.
Do not allow them to dictate your emotions as their gloomy outlook can be a detriment for your health. Be conscious of the conversation and stay away from toxic talks.
10) Realize negativity as part of life
Positive and negative people are like two sides of the same coin. The world is filled with both and it is up to us to maintain our emotional balance. When you come across a pessimistic person, recognize him and let him pass. No need to harbor any feelings for him and upset yourself in the process. Learn to accept that life is a cycle where you are bound to meet such people but it is up to you to deal efficiently with them.
No need to give them the importance and encourage their liaison. Better surround yourself with people who have good intention and a positive mindset so that you can avoid negative people.
If you liked this article, we bet that you will love the Marketing91 Academy, which provides you free access to 10+ marketing courses and 100s of Case studies.