Ideally, if there is any significant element that any business aiming short and long term success needs to have, is instilling discipline. Research shows that all successful businesses are those that regard discipline not as a principle of business but as a principle of greatness. The culture of discipline revolves around a wide range of things, which cut across all the employees working in that particular organization.
Elements of accountability, teamwork, and attention to detail are some of the areas that must be looked into if at all discipline have to be attained. As a manager, there are instances when such aspects can frustrate you to a great extent, but how you handle them is what defines your ability to instil discipline in your juniors.
The fact that we cannot run away from is that discipline is defined by the rigour, habits, and routines that the leadership portrays. The question that abounds, therefore, is how to ensure that a deeper culture of discipline is instilled in the organization. There are several necessary steps of discipline that should be included in your plan for culture change.
Discipline must start at the top
There is a notion in an organization that senior leadership is always right in everything that they do. Most managers thus tend to blame the juniors for the developmental problems or indiscipline issues that arise within the workplace. For instance, leaders are at times frustrated due to accountability issues whereas the employees complain about improper structures, expectations and clear priorities. It becomes difficult for everything to run smoothly if the leadership cannot provide clear direction.
Research also shows that in as much as the junior employees will always be blamed for disorderliness in ways several things are conducted in an organization, the primary source for this is usually tagged on the lack of discipline among the leaders. As usual, solving this can never be big challenge provided that everyone involved has the desire and focus on getting the best for the organization. But most importantly, steps of discipline must start with instituting a cultural foundation that will help in steering employees to cultivate and maintain discipline in all aspects revolving around their work.
To imbibe the culture of discipline in the organization, purpose and values must be spelt out so that everyone may be able to understand what is expected of them. It helps in ensuring that everyone stays on toes in attaining the goals and objectives of the organization hence making it easy for them to do the right thing at the right time and the right place.
The other essential approach is ensuring that everyone understands the priorities and strategies that would make it possible for the organization to meet its plans. An organization without priorities and strategies as well as one that lacks the leader to help in demystifying the same has no sense of direction, and it becomes difficult to contain cases of indiscipline, intolerance, and accountability.
Daily management is also the other ideal way of instilling a culture of discipline in the organization. Remember that employees are different in regards to personality. Day-to-day management is not necessarily about supervising them but monitoring various ways that they carry out day to day activities and tasks assigned.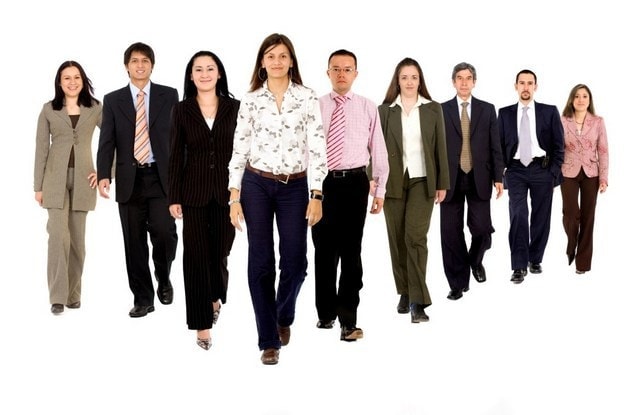 5steps of discipline
1) Give clear directions and punish accordingly
When dealing with employees, one of the first steps of discipline is always about being sensitive to employees but still ensure that you provide clear information of what should be done and what is not supposed to be done.
Punishment of any aberrant behaviour or misconduct should also be done according to the stipulated policies. It helps in ensuring that discipline is maintained and the culture embraced.
2) Let the employees understand the effect
If you want to cultivate a culture of discipline, you need to explain to the employee the impact of their misconduct. This can be done either formally or informally depending on the nature of misconduct and relationship that you have with them. The explanation goes way to help in preventing other employees from engaging in the similar unwanted behaviour, which means that helps both the individual and the colleagues in the long run.
It is also vital to let the employee understand that the punishment does not mean they are hated or discriminated but it is a way of instilling the culture of discipline.
3) Spell out the changes to be implemented
Disciplining an employee without further directions of what they need to do is a mere waste of time. As a manager, you cannot purport to have disciplined you junior for a particular wrongdoing without necessarily informing them on what they need to do to avoid repeating such a mistake. Probably it could be something they are aware of, but it only makes sense if you remind them so that that it gets deep into them.
4) Explain the consequences
As a manager you have to let the employee know what future consequences would be should they repeat the similar mistake? Remember it should not be treated as a threat but just a warning. If you do not do these, two things might happen, one is that the employee might repeat similar mistake be it knowingly or unknowingly and you will have to drastic actions, or they might as well repeat the mistake to confirm whether you have the ability to confirm the action you expressed earlier. It, therefore, means that you must explain the consequences to help them understand what it entails for repeating such wrongdoings in future.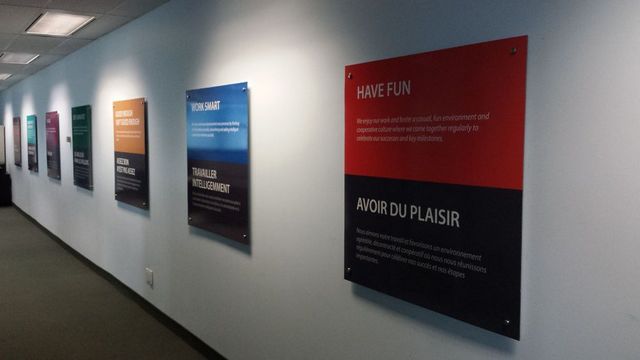 5) Show empathy
A good leader is one that disciplines the employees but at the same time empathize with them. Remember not every mistake is usually done intentionally and it does not mean that punishing them will always guarantee better behaviour in future.
The most important thing in the steps of discipline is to punish but at the same time offer emotional help that would make it possible for the employee to avoid making such a mistake in future. Showing that you care as a leader is also a great way of ensuring that the employee is corrected, the message took home, and discipline is instilled in the organization.
Liked this post? Check out the complete series on Personal Development