As the name suggests, organizational buying process is a procedure in which a particular company buys certain products or services for its internal use after evaluating various brands and suppliers. This buying process involves a careful decision making after taking into consideration various factors such as the need to purchase a particular product from an external vendor, services and benefits accompanying the purchase, identifying the suppliers, evaluating them and finally choosing the right vendor or supplier, etc.
Also there are a few crucial parameters to be followed by an organization before it can make any solid decisions regarding a purchase. They are:
Expectations
Buying Process
Conflict Resolution
Situational Factors
Purchase and Feedback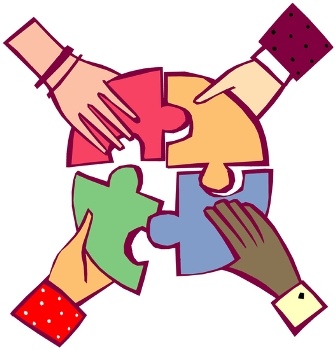 Let us now have a brief look at these parameters
Expectations
An organizational consumer's expectations are perceived and dependent on the potential of the external products being used, their brand recognition, as well as the reputation of the suppliers from which they are being purchased.
Expectation levels of a consumer are also inter-dependent on certain factors governing the purchasing process such as the history and background of the companies participating in the process, knowledge established, pre-conceived notions of consumers, their perceptions as well as the satisfaction levels achieved and experience gained from past purchases.
Buying Process
Except in a few cases, there is no much difference between the organizational buying processes and consumer's buying process. Both are typically similar.
Organizational buying process may sometimes involve autonomous decision making, while at times requires cluster decision making.
As per the rules, in an organizational buying process, a competitive bidder has to specify all the terms and conditions regarding the sale in writing. Open bidding is often considered as an effective option in most cases, because in this type of bidding, all the potential competitors will be able to see each other bids thereby increasing the transparency of the entire process.
However, closed biddings are encouraged at times when the organization wants to keep the terms of contract a secret. In this type of bidding, the competitors' bids are kept as confidential as possible until the winner is announced.
Conflict Resolution
Need for conflict resolution generally arises when decision making process involves a group of people such as the agents, purchasers, engineers and consumers having different backgrounds, diversity, culture, perspectives, etc. In such cases, a difference of opinion may rise among the members of the group calling for a conflict resolution.
In most cases, conflicts are resolved using one of the following ways:
Problem Solving: This comes into play when it is considered that obtaining more information regarding the purchase is 'necessary' before making any final decision. Thus, only after attaining all the mandatory information required the final decision is made. It is considered to be the best method.
Persuasion: In this method, members belonging one group try to persuade members belonging to the other group as to why a certain purchase should or should not be made. The group/member that is able to convince the other party wins.
Purchase and Feedback
After the completion of the entire process (fulfilling all the above parameters), a final decision is made and the product is purchased.
Feedback thus obtained is properly documented for future references.
Regular follow-up, proper maintenance and standard service calls are all quite essential after the deal is done.
To Conclude
In conclusion, if the buying objectives of an organization are satisfactory, and all the above mentioned parameters to make purchases from external suppliers/brands are met, only then the organizational buying process is said to be fruitful.