Domino Pizza has established 57 years ago and has its headquarters in Domino farm located in Ann Arbor, Michigan. This store was founded by two brothers, James and Tom Monaghan after buying a then famous pizza store known as Dominick's. It was later rebranded to Domino's remained a privet owned company until in 2004 when it went public and started trading on the New York stock exchange.
It majorly specializes in pizza delivery and take-out making it one of the highly ranked pizza restaurants worldwide. It has expanded its service, and it is estimated that it currently receives approximately 21 million customers every month. Some of the top competitors it faces in this industry include the following;
Domino's Pizza Competitors
1) Pizza Hut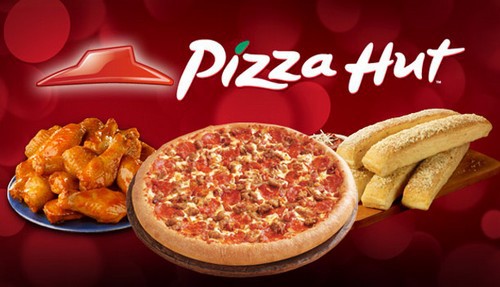 Pizza Hut is arguably one of the most significant Domino's Pizza Competitors that directly competes with the brand in the fast food industry. It specializes in take-out and delivering of pizza and has established quite a considerable number of stores in the US and other countries including Canada, Mexico, UK, Germany, Spain, and France among others. In 2016, Pizza Hut was ranked as the leading pizza outlet in the entire world.
It is an indication that it is indeed performing greatly as a brand as well as a fast food service provider. Its ability to provide other meals including a breakfast menu, soft drinks, and Italian cuisines among others is also a plus that has made it popular with non-Americans.
2) McDonald's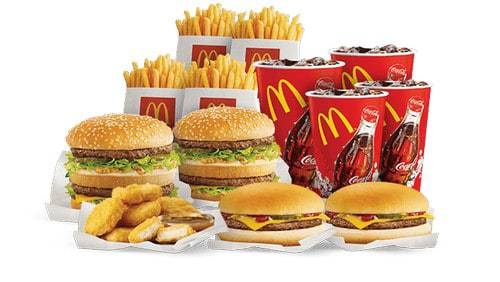 McDonald was founded in 1940 by two brothers after opening their first barbeque food outlet in California, US. A quick transformation that took place in about eight years changed the entire set up since a production system was introduced that was able to roll out burgers in fast service style similar to what we are currently aware of. Since then, McDonald's has become a household name in most of the cities across the world.
Its locations have expanded with a total estimated operating income of about $7.8 billion per annum. In the US alone, McDonald's covers a market share of about 18% of the fast food industry making it a considerable force in the market. Because of its huge distribution and popularity, McDonald's is the second largest Domino's Pizza Competitors. It can be said to be an indirect competitor because it does not make Pizzas. However, it is a direct competitor when comparing the fast food industry.
3) KFC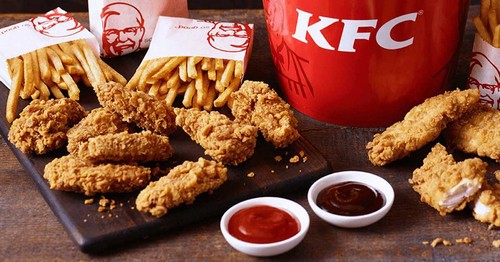 It refers to Kentucky Fried Chicken. As the name suggests, it was founded in Kentucky and also majored in serving fried chicken as the main meal across all its outlets. It is among the prominent US-based fast food outlets that record high sales volume and comes second after McDonald's. It continued expansion in different parts of the world has seen it growing its revenue both brand value and operating income in the last decade.
Since it's known for its trademark fried chicken menu, KFC has however diversified and include quite a good number of fast foods in their options. KFC is also regarded as a significant competitor in this industry due to its several locations and quality consistency.
4) Starbucks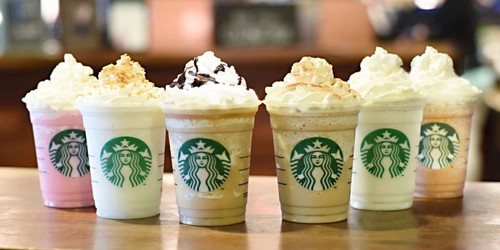 Starbucks is a renowned American giant quick-service chain of restaurants that serves coffee. It has been in operation for the last 46 years carving a niche in serving coffee in most of the major urban centers in different countries of the world. It is regarded as the leading coffee chain industry by the total revenues that it generates every year as well as the number of stores it has in different locations.
 It is estimated that Starbucks receives a minimum of 36 million Americans every month. It is a giant brand in the quick service food industry and is believed to come second after McDonald's based on brand value, revenue and operating income globally.
5) Subway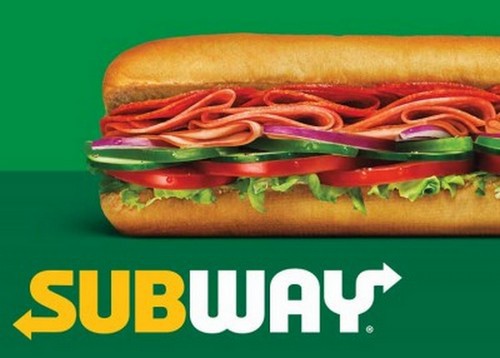 Subway is a US-based fast food restaurant chain that was established by Peter Buck and Fed DeLuca in 1965. It is famous for its trademark six-inch foot long submarine sandwiches which it used to serve to clients. It has worked its way to become one of the most valuable brands in the fast food industry.
In the global market, the subway is one of the largest restaurant chains that recorded high sales and revenues, especially in the last decade. It is attributed to the fact that it is growing as a brand since more and more outlets are opening under its stable in different parts of the world.
6) Burger King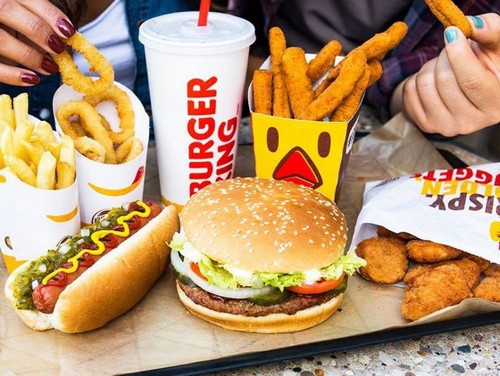 Burger King is an American-based fast service food outlet chain that operates fast food joints worldwide. It became a privately-owned company in 2010 after it was purchased by 3G Capital, an investment firm. Burger King has also risen to become one of the most renowned quick-service brands in the world.
It is estimated that it serves more than 50 million customers every month, a clear indication of the reputation it has and the reasons why its continuous expansion in different countries is inevitable. But it should also be noted that Burger King experienced an annual reduction in revenue from 2009 to 2014 but started to resurge partly in 2015 and 2016. Like McDonalds, Burger King has huge plans on expansion and its burgers are loved by people. Hence Burger king is one of the fastest rising Domino's Pizza Competitors.
7) Dunkin Donuts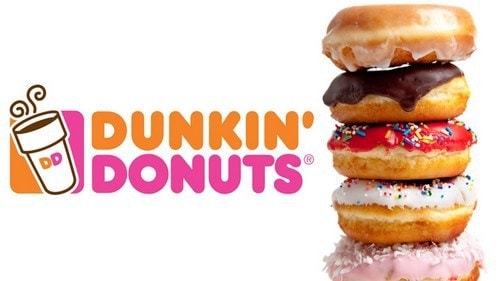 Dunkin Donuts is a US-based quick service food joints that operate under the Dunkin brands franchise. It specializes in selling hot and cold coffee, ice cream and baked goods in its more than 18000 outlets all over the world. In the United States alone, this particular restaurant joint had established more than 8600 stores as of the first quarter of 2017.
Its sales growth has been steadily rising primarily between 2012 and 2016 where it recorded as steady growth of between 5% and 8% over these years. It has also expanded its service in better parts of the continents making it easy to reach out to more client base.
8) Taco Bell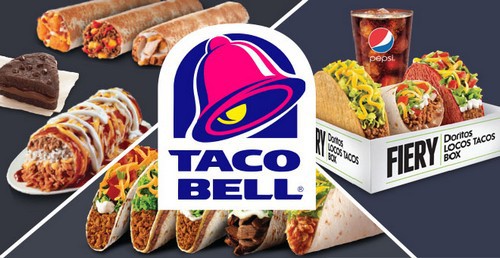 Taco Bell is an American based quick service restaurant with headquarters in Irvine, California. It specializes in manufacturing Mexican types of foods such as quesadillas, tacos, and burritos among others. Taco Bell operates as a subsidiary of Yum! Brands. Most of the Taco Bell restaurants are located in different parts of the US. As of 2016, it had about 6600 outlets.
However, close to 6250 of these outlets are based in the United States of America while the remaining are located in different countries where this particular restaurant chain operates. All of the Taco Bell international outlets are franchised. Those in the US, approximately 20% are company-owned while the remaining 80% are franchised units.
9) Chipotle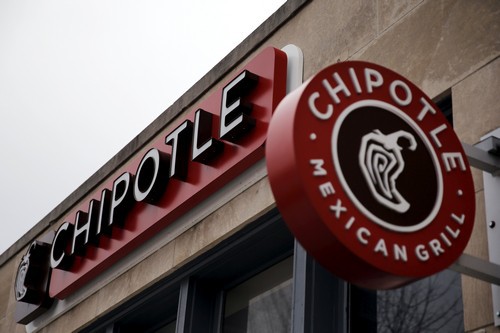 Just like Taco Bell, Chipotle is also fast food restaurant chain that specializes in serving a wide range of Mexican cuisine. The only difference is that Taco Bell is headquartered in California whereas Chipotle is headquartered in Denver, Colorado. It was founded by Steve Ells in 1993 and has continued to carve its niche in this particular industry to become one of the highly regarded fast food joints.
What sets Chipotle aside from its competitors is that fact that specializes in offering fast food that meets the quality standards, which is inspired by the commitment of the establishment. It has also been able to expand to different locations within and outside the US making it among the top players in this industry.
10) Wendy's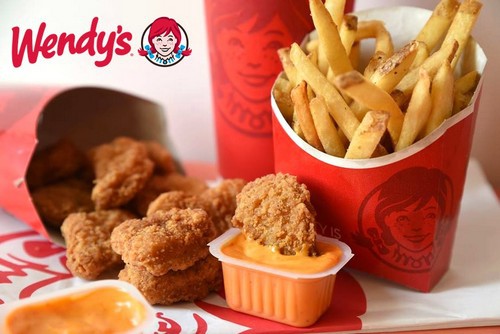 Wendy's is a US-based quick-service chain of restaurants that was formed by Dave Thomas in 1969. Initially, Wendy's specialized in serving a combination of classic burger and fries. It, however, added more items on its menu to include breakfast menu, chicken sandwiches, and salads for much more. Between 2009 and 2013, Wendy's experienced massive loss regarding revenue.
It was attributed to the sale of company's-owned units to franchise units as well as high prices of beef. The figures have continued to dwindle to 2016. All these, however, have never compromised the quality that this brand has on the market, and it continues to expand in different countries.
11) Tim Horton's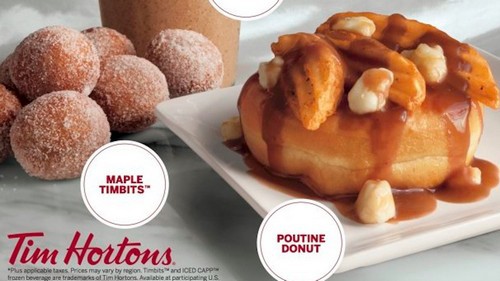 Tim Horton's is one of the leading Canadian quick service restaurant chain based in Ontario. It was founded in 1964 as joint for coffee and doughnuts. However, it has expanded and currently serves a variety of beverages and foods including sandwiches, baked goods, soup and breakfast menu among others.
 It arguably the largest Canadian quick service restaurant chain that has expanded to widely to different locations in different parts of the world, including US and UK. It merged with Burger King but operates its services as an independent entity. It has excellent future prospects in this industry given that it a valuable brand in the market.
12) Papa John's Pizza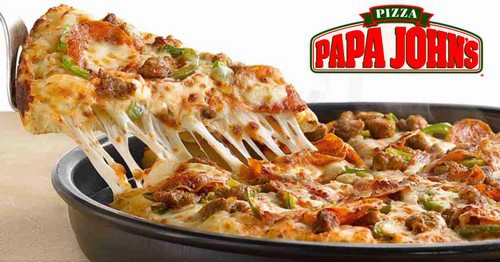 Papa John's Pizza is currently among the top Domino's competitors in the market. It deals with delivering of pizza to various clients by the orders made as well as take-out. It is a massive American franchise that has spread its outlets in different cities within and outside the USA.
It is gradually commanding a leading role in this particular industry competing with some of the established brands such as McDonald's. Papa John's Pizza is committed to excellent service delivery and was ranked in 2015 and 2016 among the top quick-service restaurants that offer fantastic customer satisfaction in the market. It is an illustration that this entity is a force to reckon with in the industry and should never be overlooked.
Liked this post? Check out these detailed articles on
Topic of Competitors
Alternatively, check out the Marketing91 Academy, which provides you access to 10+ marketing courses and 100s of Case studies.