A decision matrix is defined in simple terms as a table that helps to evaluate a set of criteria against a set of options. It is generally used for quantitative scoring for alternatives based on a structure that can be discussed and communicated.
A decision matrix includes a list of values in columns and rows that help to rate, analyze, and identify the performance between the given sets of information and values. Its elements depict decisions that are based on certain criteria.
Meaning of decision matrix
The decision matrix is very useful if you are faced with multiple variables and choices and have to make tough decisions. It can easily clear up the confusion and pinpoint the points that will factor in making the all-important final call.
The matrix removes the confusion because of so many options and becomes an effective guiding force. Remember a decision matrix removes subjectivity and gives credence to each factor so that you can come to a sound conclusion. This decision matrix is used by
It is a tool that helps the business analysts and interested parties to evaluate all the options with objectivity and clarity. It can
Prioritize and clarify the given options
Minimize subjectivity, so that decision making becomes easier
Diminish decision fatigue
Some grids help to outline criteria and rank them in terms of important factors.
Other names of decision matrix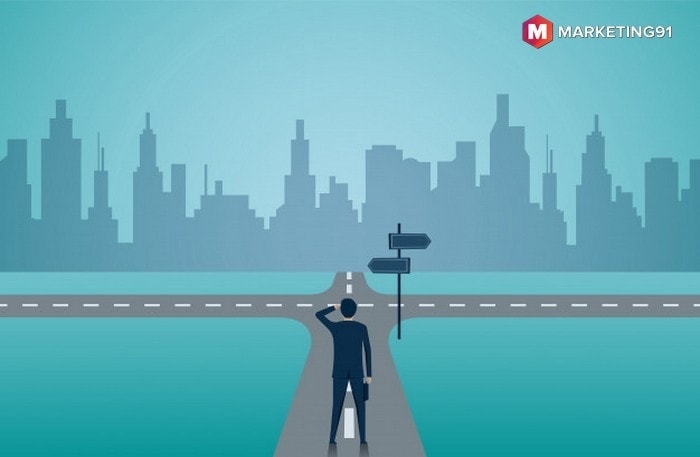 The decision matrix is also popularly known by other names like
Decision grid
Pugh matrix
Problem selection matrix
Criteria rating form
Grid analysis
Examples of decision matrix
When you are facing a tough choice in your personal life, you take the help of others, for instance, family and friends to overcome it. Similarly, when you are facing problems related to business and that too, with several alternatives, the one thing that is left for you is to take the help of decision matrix.
If you want to start a manufacturing business with only one product, then you will have to conduct market research.  Shortlist certain products that you would love to produce but are unable to do so because you have already decided to stick with one product.
How to decide the best item for manufacturing is not as easy a question as it seems. This is the time to take the help of a decision matrix and start placing the gathered information in the predetermined places.
After a time you will realize that you have arrived at a credible decision and this is a perfect one for you.
When to use a decision matrix?
You can use a decision matrix –
When there is a long list of options, and you want to narrow it down to one choice
When there are several criteria, but you have to make a decision based on all of them
When the list reduction has already reduced then options to manageable numbers
When you need to select one opportunity
When you have to narrow it down to one product that needs to be developed
How to make and use a decision matrix?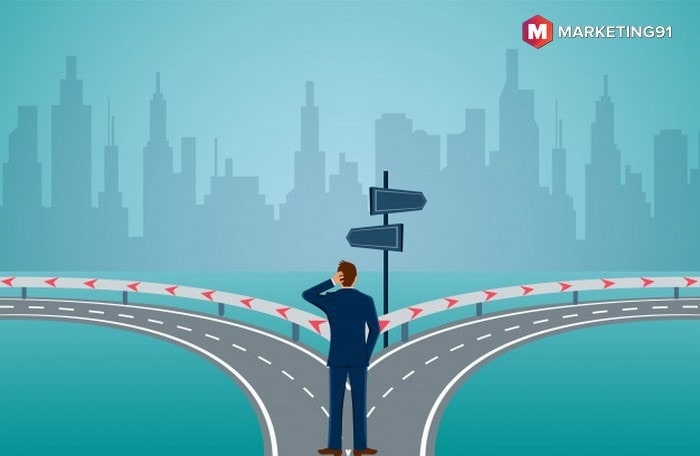 It is very easy to create a decision matrix on a spreadsheet, whiteboard, and even a piece of paper. The matrix is organized into a table that has columns and rows that list out decision-making criteria and potential options, respectively.
When you are faced with a related problem c=use the decision matrix for better confidence, clarity, and consideration. You just need to follow the steps mentioned below to learn about using a decision matrix.
#1. Title
Know about the decision that is pending and needs to be arrived at urgently.
#2. Create the matrix table
Create a table and organize it into rows and columns for options and criteria, respectively. Write down all the options you are considering in the row table.
#3. Decide on the criteria
Think about the criteria or factors you want to use in the matrix. Some of the most popular ones are cost, impact, resources, value, potential problems, and urgency.
You can narrow down your criteria list to manageable proportion by eliminating the alternatives that do not seem good choices.
#5. Evaluate and rank the criteria
The next step is critical as you will have to evaluate your criteria against the given options. You can do so via several methods like rate the criteria on a scale of 1 – 5. Remember highest the number on the list better is the match between criteria and option.
For every criterion rank the options as per the suitability and requirement. Comparing options against the baseline for every criterion.
#6. Weight the criteria
Your options have been by this time ranked by criteria but remember all the criteria do not have the same priority level. For example, for someone cost can be an important criterion but for others preference.
You must weigh all the requirements from the least level to the most important level to measure the priority difference.
#7. Scoring the options
In the next step, you need to multiply every criterion's weight with every option's rank to calculate the final score of every option. Repeat the process diligently for every option against every criterion.
Every box now has a score just add up each row for the final rank of every option.
Liked this post? Check out the complete series on Decision Making