Definition:
Aggregate planning is a planning method in the production process which is also considered a marketing activity used to determine the required resource capacity to meet expected demand. Aggregate planning
The aggregate planning is done in advance of 6 – 18 months and includes a combination of sub-contracting, sourcing, outsourcing, employment, labor overtime, amount of inventory and planned output to match demand and supply cost-effectively.
Aggregate planning is critical to an organization which wants to optimize its operational activity because it helps in balancing short term production plans and long term strategic plans.
Importance of aggregate planning
Aggregate planning is a proven technique that brings an element of foresight and stability into manufacturing. It helps the management to achieve the long-term objectives of a company. The importance of aggregate planning include-
Creates a satisfied and happy workforce
Reduce changes in the levels of the workforce
Helps to determine resources for the short-term
Helps in maximum utilization of space
Meets the overall goals and objectives of a company
Helps to adjust capacity to meet demand
Minimizes costs associated with inventory stocking
Reduce investments related to various inventories
Matching demand with supply and minimizing the waiting time for the customers to maximize customer service
Offers better customer value
Proper utilization of production facilities
Maximum usage of various types of equipment
Reducing the changes in production rates
Removes variable cost and improves the bottom line of the financial statement for achieving the business goals of an organization
Management and Planning Strategies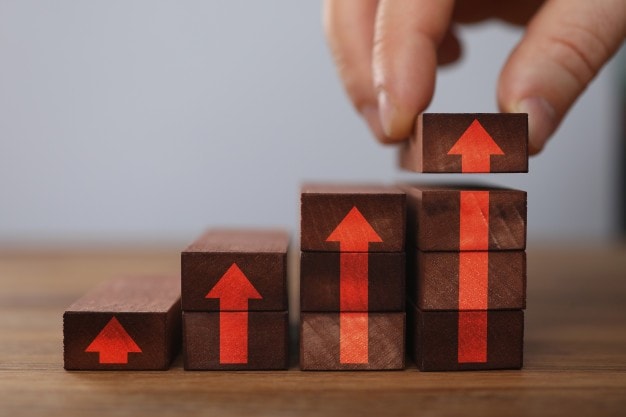 The aggregate planning strategies include-
1. Level strategy
This type of aggregate planning deals with producing goods of similar quantities over equal duration. This is done to handle a peak in market demand by filling out back orders or by sending the extra products to inventory. The level strategy is considered a traditional aggregate planning method that maintains a steady production rate as well as the level of the workforce by continuing consistent human resources and production in the organization.
It is best suited where the inventory carrying costs are not high and are adopted by mainly manufacturing companies. The advantages of using level strategy are well-trained workforce as their changes are not so frequent, experienced workers and a low rate of absenteeism and employee turnover. An essential disadvantage of level strategy is building up inventory costs during the lean period when the demand is low.
2. Chase strategy
The chase strategy of aggregate planning puts its onus on reducing inventory. It keeps pace with demand fluctuations by varying either actual level of output or the workforce number. It is considered not as rigid as a level strategy as it allows room for some deviation from the conventional approach. This methodology helps to minimize waste by receiving goods when needed. It often leads to stressed employees.
This strategy is popular in several industries like hospitals, hospitality business and educational centers like schools. The advantage of chase strategy is high flexibility to meet the fluctuations in demand and the disadvantages related to the strategy include high costs associated with hiring as well as training the workforce.
3. Hybrid strategy for an aggregate planning
As the name indicates, the Hybrid strategy is an integration of both level and chase strategies to get a better result. It maintains a sufficient balance between stock level, recruiting, termination and production rate. In the hybrid strategy of aggregate planning, the organizations build up inventory before rising demands. It uses backorders to level with high peak periods.
It can easily cover short-term peaks by hiring workers temporarily or by subcontracting production. Hiring, lay-off and reassigning workers is a normal part of the hybrid strategy.
Advantages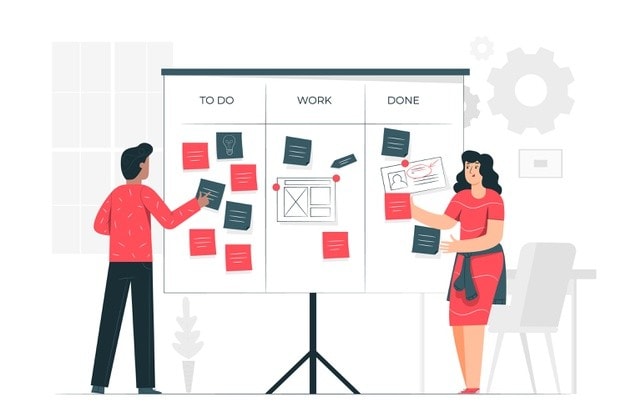 The advantages associated with aggregate planning include-
It helps the organization in dealing with production facilities in a lean manner. If a manufacturing facility has an excess of finished products, then it is not suitable for it. The chance of product damage before reaching the end target is higher and this means loss. Moreover, excess inventory costs mean additional expense for the company. The only way to minimize these costs is by implementing a proper aggregate planning process.
The process helps to develop effective strategic plan as well as relationships with distributors and suppliers. It also assists in making developing accurate market research
The planning helps in the optimization of inventory. Carrying excessive inventory will mean additional expenses for a manufacturing company. It also results in more storage space to keep it properly because the chances of damage increase if the storage space is not proper. The organization will also have to invest in more resources, labor and equipment to manage the inventory and for its movement. The process makes an adequate estimation for the anticipated inventory that will be sufficiently able to meet projected demands.
An essential advantage is that it serves as a useful tool for making viable forecasts about product demand. A business entity is now able to make predictions about staff requirements, for instance, the number of additional workers it will need temporarily or the number of employees it will need to lay-off. Proper forecasting helps the company to fill the positions with temporary staff from agencies. The need for additional hires is easily met without other expenses that are part of the full-time workforce. The aggregate planning method helps the organization to make considerable savings in terms of both money and time that would have to be spent on the hiring and training process.
It helps to adjust capacity so that it can meet demands
The aggregate planning process helps to calculate capacity, for instance, how many units can be produced daily or in a week or a month.
Production orders cannot be constant throughout the year. It will vary and this makes it difficult for the business entities to keep up with a similar production plan for all times. The aggregate planning process takes this thought into consideration and allows for contingency measures. These are put in place so that the manufacturing facilities can accommodate the changes that occur in production as well as orders from the customers. The organization keeps shifting between the level strategy, chase strategy and hybrid strategy to keep up with the changes.
It helps the organization to identify the best options so that it can meet the demands easily.
It assists in knowing about the inefficiencies that exist within the organization
It helps to determine resources for instance amount of raw materials on hand, availability of total machine hours and the total number of workers along with products in progress, packaging materials, and tools required for manufacturing finished goods
An advantage of the planning process is that it helps to project demand and figure out the units in need for the short-term by factoring in advertising campaigns, special pricing, and promotions.
It encourages the optimized utilization of space. The facilities that are used by organizations for manufacturing purposes are too costly and it is not feasible to own or rent it at all times. Besides paying for space, an organization also has to pay for maintenance and utilities. The planning helps the company to avoid any scenario where the space is unused for an extended period and it has to bear unnecessary expenses
It helps to offer optimized value to both the direct buyers from which it is getting raw materials etc. and end customers to which it will sell the products. The process reduces the production costs and this helps them to pass on savings. Ultimately the end consumer gets the best quality products at the minimum price levels
Thank you for reading our article about of aggregate planning
Liked this post? Check out these detailed articles on
Topic of Operations Management
Alternatively, check out the Marketing91 Academy, which provides you access to 10+ marketing courses and 100s of Case studies.