The top Flipkart competitors are Amazon, Snapdeal, Alibaba, Paytm, Myntra, Shopclues, ETSY and others. Digitalization of several entities has made it possible for consumers to shop and make their purchases online easily. Quite a good number of business entities have established their online platforms to enable consumers of different commodities to buy from such platforms. They also provide the clients with an array of options hence making it easy to acquire the ideal goods.
However, it is the competition that is in this industry that we want to talk about. Flipkart is one of the online stores that offer a wide range of products for its customers. It was established in 2007 its headquarters are located in Bangalore, India. It initially started as an online portal for retailing books but later transformed to electronics and later on fashion. It is the largest e-commerce portal in India and carries out approximately 20 sales per minute. Some of the top Flipkart competitors in the industry include the following;
Top 10 Flipkart competitors
1) Amazon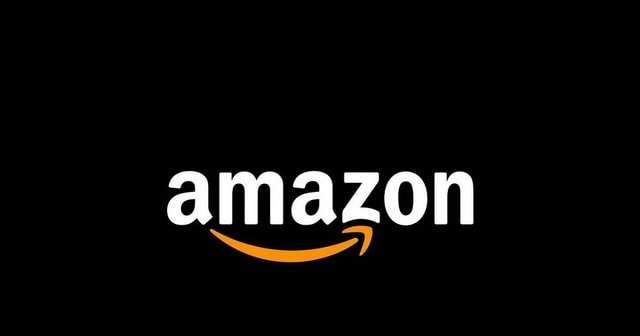 Product Type: Online retailer
Industry: E-commerce
Founded date only: 1994
Founder: Jeff Bezos
Headquarters: Seattle, Washington, United States
Area served: Worldwide
Current CEO: Andy Jassy
Revenue: $134.383B (June 30, 2023)
Market cap: $1374.53B (August 18, 2023)
Number of employees: 1,541,000 (2022)
Amazon is arguably the world's largest online shopping store. It offers a wide array of services including online retail, consumer electronics, multimedia content and computing services among others. It is ranked as the leading online retailer in the US generating an estimated net sales of close to $134.383B  in 2023.
Amazon gross profit for the quarter ending June 30, 2023 was $65.010B. Amazon net income for the quarter ending June 30, 2023 was $6.750B.
A considerable part of its revenue is generated from the online sale of electronics and other related goods. It is also one of the most valuable brands in the world with approximately 400 million customers with active accounts globally. Amazon also offers its services through mobile App and digital products like music and videos. It currently has over 1,541,000 employees worldwide. Amazon is the topmost Flipkart competitor due to its increasing market share.
2) Snapdeal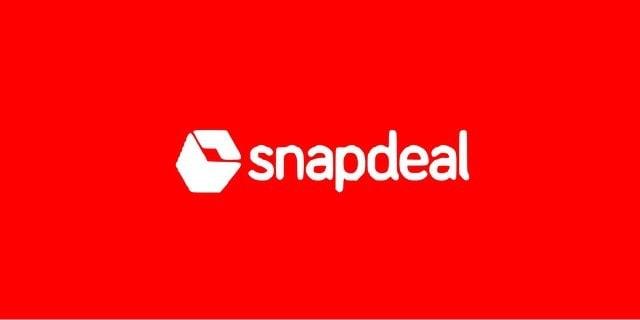 Product Type: Online marketplace
Industry: E-commerce
Founded date only: 2010
Founders: Kunal Bahl and Rohit Bansal
Headquarters: New Delhi, India
Area served: India
Current CEO: Kalyan Krishnamurthy
Revenue: INR 563 crore (2022)
Snapdeal is another Indian-based e-commerce company that offers online retail services. It was founded in 2010 but has risen to become one of the biggest e-retailers in India. It serves a significant number of sellers and consumers of different products from different location all over the country. Buyers from more than 3,700 towns in India shop on Snapdeal, with fashion, home, and general merchandise accounting for a majority of the products sold by over 500,000 sellers on the platform. Buyers from more than 3,700 towns in India shop on Snapdeal. The India-based online marketplace Snapdeal generated most of its website traffic domestically with more than 15 million visits in May 2023.
The company recorded an 88 per cent increase in net delivered units, which grew from 18.56 million in FY21 to 34.92 million in FY22. The marketplace's annual transacting customers also grew from 13.9 million in FY 21 to 17.7 million
Over the period of its existence, it has been able to acquire some businesses such as Grabbon.com, esportsbuy.com, and Doozton.com, which has made it possible to expand and become a solid competitor in the e-retailing sector, especially in India. Recently, Snapdeal has dropped much in its brand equity and its online sales has dropped drastically. However, due to its legacy, it is still one of the top Flipkart Competitors.
3) Alibaba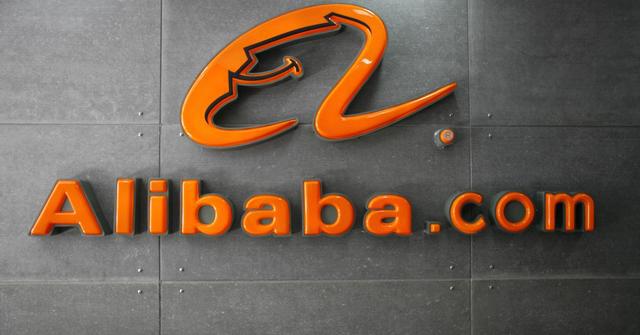 Product Type: E-commerce.
Industry: Technology
Founded date only: 1999
Founders: Jack Ma, Joseph C. Tsai, Zhang Ying, Jianhang Jin, Eddie Wu
Headquarters: Hangzhou, China
Area served: Worldwide
Current CEO: Daniel Zhang
Revenue: $32.292B (June 30, 2023)
Market cap: $225.99B  (August 22, 2023)
Number of employees: 235,216 (2023)
Alibaba is another giant company that offers online commerce services. It was founded in 1999 as a simple B2B online shopping portal but later grew to become the biggest e-commerce portal in Asia offering B2B, C2C, and B2C online services.
With a market Capitalization of $225.99B, close to 235,216 employees and sales of over $32.292B. Alibaba net income for the quarter ending June 30, 2023 was $4.735B. Alibaba gross profit for the quarter ending June 30, 2023 was $12.661B. Alibaba operating income for the quarter ending June 30, 2023 was $6.140B. Alibaba total assets for the quarter ending June 30, 2023 were $245.032B.
As a leading e-retailer in Asia and also penetrating other parts of the world. Alibaba has employed over 51,000 employees to help in facilitating various processes involved in buying and selling of different products on the platform. Astonishingly, Alibaba has been able to receive a total number of record an average of approximately 812 million orders per day in the entire 2017.
4) Paytm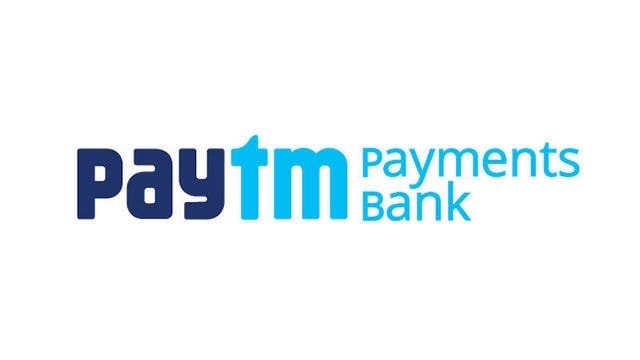 Product Type: Mobile payments and financial services
Industry: Financial technology (FinTech)
Founded date only: 2010
Founder: Vijay Shekhar Sharma
Headquarters: Noida, India
Area served: India
Current CEO: Vijay Shekhar Sharma
Revenue: ?7,990 Cr(FY 2023)
Market cap: $6.77 Billion (September 2023)
Number of employees: 15,665 employees (2023)
Paytm is an Indian-based online payment and e-commerce Company that offers allows the users to make payments upon purchase of a wide range of products including fashion items, electronics, home appliances and digital products among many more. Paytm is an abbreviation for Payment through mobile has over 15,665 employees employees working in different divisions hence making the user experience fast, secure and efficient.
Paytm is the largest online payment platform in India, with more than 300 million Indians using Paytm to pay at stores and more than 20 million merchants and businesses powered by Paytm to accept payments digitally.
It was founded in 2010 but operates as a subsidiary of One97 Communications. Paytm is increasingly becoming a strong competitor in this industry particularly in India, where it has millions of merchants in different parts that operate offline. Because of complete backing by Alibaba, Paytm is the strongest upcoming Flipkart Competitors.
5) Myntra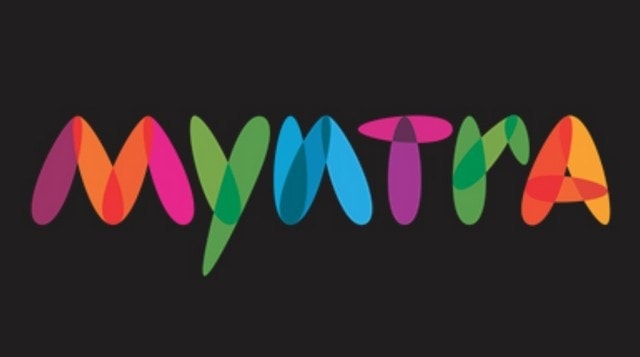 Product Type: Fashion and lifestyle e-commerce
Industry: E-commerce
Founded date only: 2007
Founders: Mukesh Bansal, Vineet Saxena, Ashutosh Lawania
Headquarters: Bengaluru, Karnataka, India
Area served: India
Current CEO: Nandita Sinha
Revenue: Rs 3,610 Cr (FY 22)
Myntra is a part of Flipkart but is a competitor of the online portal where fashion is concerned. Myntra is an Indian-based online marketplace for a wide range of fashion items. It was founded in 2007 with the primary aim of customizing different types of gift items, especially that are related to fashion. Later on in about three years Myntra chose to shift focus and started to sell branded apparels. Amazon entered the Indian market in mid-2013, and it provided stiff competition to local online retailers.
Myntra's operating revenue surged 45.5% to Rs 3,501 crore in FY22,  according to the company's consolidated annual financial statements with the Registrar of Companies (RoC). It also made Rs 108.7 crore of non-operating income mainly from services such as electronic gift vouchers, royalty income, sublease revenue, and others which pushed its total collections up to Rs 3,610 crore. Its income from advertisement services grew 77% to Rs 345 crore in FY22 from Rs 195 crore in FY21.
This move forced Myntra to merge with Flipkart in 2014 as a means of countering the competition that Amazon and other relatively popular offline vendors brought on board. It has since grown to become one of the fiercest competitors in the online fashion sector in India where it has already established a significant market share.
6) Shopclues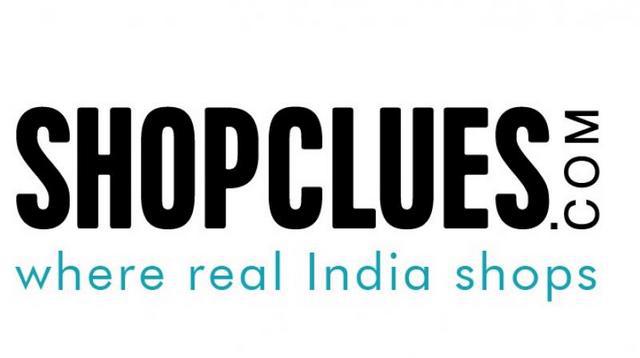 Product Type: Online marketplace
Industry: E-commerce
Founded date only: 2011
Founders: Radhika Aggarwal, Sandeep Aggarwal, Sanjay Sethi
Headquarters: Gurgaon, Haryana, India
Area served: India
Current CEO: Sanjay Sethi
Shopclues is an online platform that offers consumers with the opportunity to shop and make payments for different types of products. It was founded in 2011, but it has improved its services and brand visibility to become among the highly regarded online marketplaces in India. It deals explicitly with home appliances, kitchen wares, electronics and fashion products that are owned by local and regional brands.
 In financial year 2022, ShopClues reported an operating revenue of 599 million Indian rupees.
It surpassed the half a million mark in regards to merchants in the platform in 2016, which is apparently seen as one of its most significant milestones since it was established. Shopclues employs more than 11,000 workers, and it's projected that the number will rise in the coming years going by the improvements made in this online marketplace and increasing number of both sellers and buyers.
7) ETSY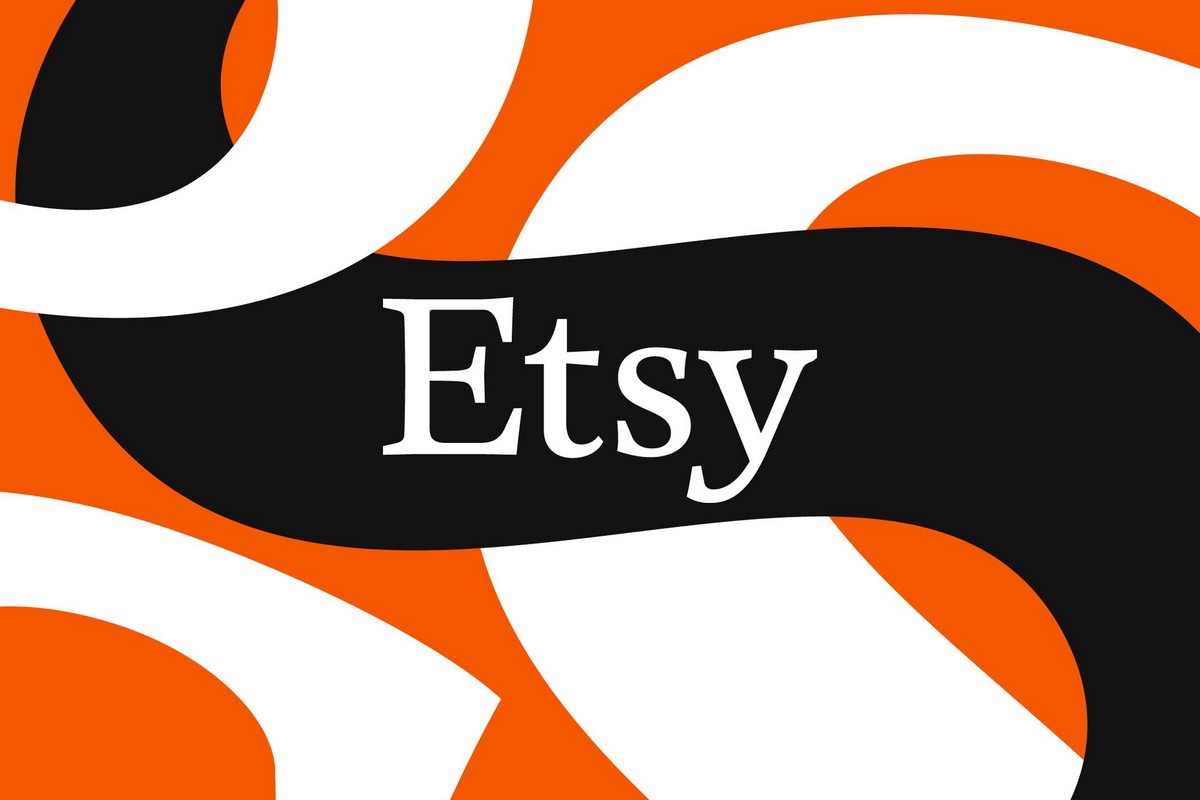 Product Type: Online marketplace for handmade or vintage items and craft supplies
Industry: E-commerce
Founded date only: 2005
Founders: Rob Kalin, Haim Schoppik, Jared Tarbell, Chris Maguire
Headquarters: Brooklyn, New York, United States
Area served: Worldwide
Current CEO: Josh Silverman
Revenue: $0.629B(June 30, 2023)
Market cap: $8.81B (August 25, 2023)
Number of employees: 2,790 (2022)
Etsy is an online marketplace where people can buy and sell handmade, vintage, and unique items. The platform allows sellers to create their own online shops and list their products for sale. In order to sell successfully on Etsy, it is important to write clear and concise product descriptions that accurately describe the item and its features. Sellers should use keywords and phrases that are relevant to their product and their target audience, and should keep paragraphs short and use bullet points to highlight key features.
Etsy also allows sellers to include hyperlinks in their descriptions, which can be used to direct visitors to related products or other online shops. Additionally, Etsy sellers can optimize their product descriptions and tags to improve their visibility in both Etsy search results and external search engines. Every year, Etsy enjoys an increasing number of active sellers on the platform. In Q1 2023, Etsy have 7.9 million active seller.
Etsy net income for the quarter ending June 30, 2023 was $0.062B. Etsy gross profit for the quarter ending June 30, 2023 was $0.440B. Etsy operating income for the quarter ending June 30, 2023 was $-0.002B
8) Lazada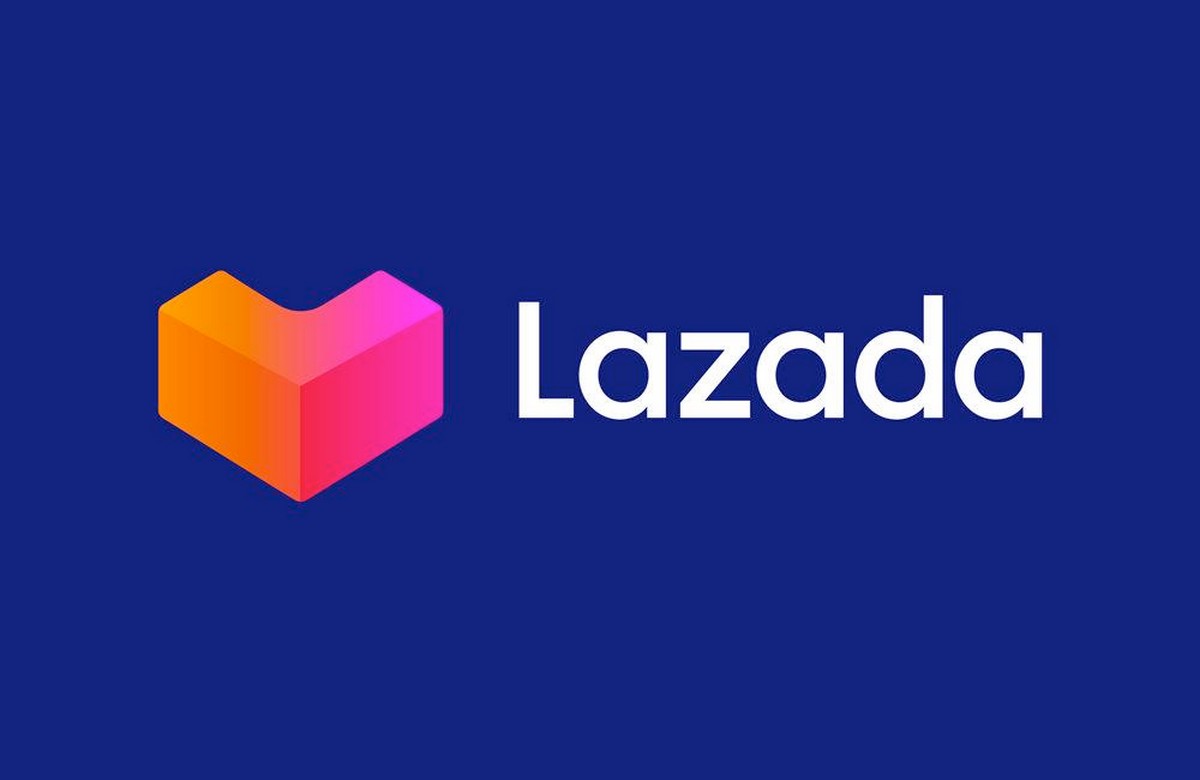 Product Type: Online marketplace
Industry: E-commerce
Founded date only: 2012
Founders: Rocket Internet
Headquarters: Singapore
Area served: Indonesia, Malaysia, the Philippines, Singapore, Thailand, and Vietnam
Current CEO: James Dong
Revenue: 20.6 billion baht (2022)
Lazada Group is an international e-commerce company and one of the largest e-commerce operators in Southeast Asia. Founded in 2012, it is Southeast Asia's leading eCommerce platform with a presence in six countries – Indonesia, Malaysia, the Philippines, Singapore, Thailand, and Vietnam. Lazada connects this vast and diverse region through its technology, logistics, and payments capabilities.
Lazada operates through various channels, including Lazada Marketplace and LazMall, and charges sellers a payment fee, which is the cost of payment processing. Lazada boasts the largest assortment of products online, and its app loads faster and has a neater, more organized design than its competitor, Shopee. Lazada University is the exclusive educational program created by Lazada to help sellers excel in their quality from selling over this platform. This assists them in marketing and training e-commerce, helping the overall sector of e-commerce to flourish profoundly
9) FirstCry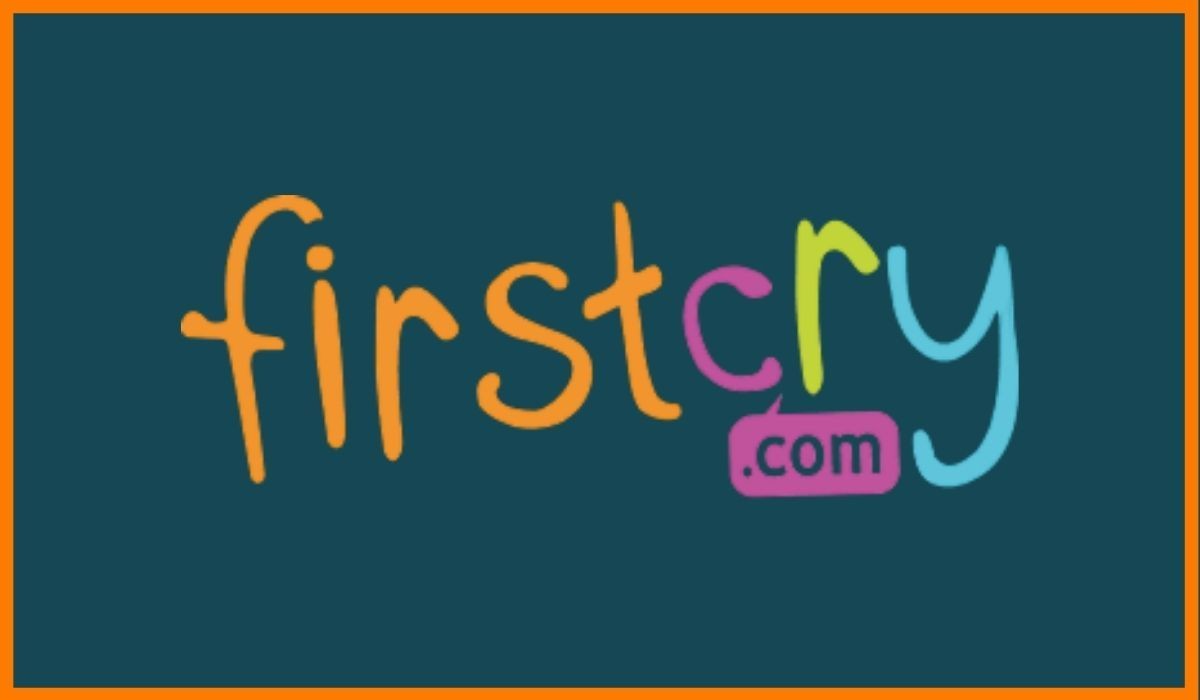 Product Type: Online portal for baby products and toys
Industry: E-commerce
Founded date only: 2010
Founders: Supam Maheshwari, Amitava Saha, Prashant Jadhav, Sanket Hattimattur
Headquarters: Pune, Maharashtra, India
Area served: India
Current CEO: Supam Maheshwari
FirstCry is an Indian e-commerce company that was founded in 2010. It is the largest online store for newborn, baby, and kids products in Asia. They have a physical presence with over 400 stores across India.  Today, the firm also offers two private labels: BabyHug, which sells baby and children's clothing, and CuteWalk.
FirstCry has over 2 lakh baby and kids products, 2 million happy customers, and 2 thousand+ top-notch national and international brands. The company offers convenient and hassle-free online shopping not just for babies and kids but for moms-to-be and new moms as well. They have increased their brand awareness and visibility via digital marketing contests. FirstCry has grown to become Asia's largest baby and kids' products store. They do not plan to venture into other categories.
FirstCry's operating revenue grew 49.8% to Rs 2,401 crore in FY22. Income from the sale of products accounted for 96.8% of the total operating revenue. This collection surged 49% to Rs 2,323 crore in FY22. Brands also advertise on FirstCry's website, and revenue from this vertical grew 53.7% to Rs 63 crore in FY22.
10) Focused online stores
There are many stores which are focused on a single strategy which are direct Flipkart competitors. Some of them include the likes of Industrybuying (industrial material) or homeshop18 (home appliances). Such focused online stores take away the market share of such products from the massive online portals like Flipkart. Although they are small in size, the focused approach helps in turnover for these portals.
Currently, many of the business units around, both local and regional are embracing online stores as the ideal approach to shopping and making payments. Several online stores are beginning to come up with measures that would ensure they offer intense competition to the relatively renowned e-retailers as a way of acquiring a market share for the services they provide. Online stores such as Lifestyle, Zara and others are coming up with their own platforms that form the basis for online shopping. It, therefore, follows that consumers will have the preference buying from these online stores rather than buying from an e-commerce portal.
Liked this post? Check out the complete series on Competitors