Marketing encompasses a number of different activities such as product design, pricing, strategies, advertising and others. However these are just activities which have to be done in the process of marketing. There are also some crucial elements of marketing which are very necessary for the success of marketing and they form the backbone of marketing. There four elements are as follows.
1) Research –
If you want to launch your own company or a product what will you do? The first thing that you will do will be market research. You will like to determine what the market actually wants. Similarly, during marketing too, market research is needed to determine what message should the company adopt and which medium will be best, what positioning needs to be achieved to target the right segment. By doing market research, we can gather data which can help us in analysis and action.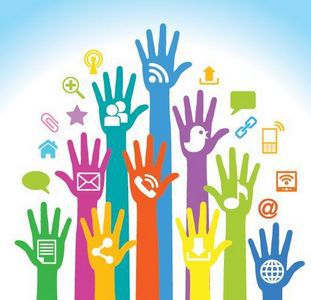 2) Strategy –
Once you have your data ready, you know where your product stands and also the standing of your company in the market in terms of strengths and weaknesses. You also have an idea of what strategies will need to be implemented and what factors will need to be adopted by the company to beat competitors and succeed in the market. Thus, after research, strategies decide the vision of the company, its goal, its mission and in general where the company wants to be. The strategic plan needs to be well thought of by realistically considering all possibilities.
3) Planning –
Now that you know, Where you want to be, naturally you have to plan How you are going to reach there. That is the job of the marketing planning department. The marketing plan involves sales forecasting, financial planning, communications strategy and many such benchmarks which define how the company is going to achieve its strategic goals in the future. The planning department also keeps a track of the timeline so that time to time we can determine whether we are on track with the strategic plan or not.
4) Tactics –
Where planning happens at the topmost level, tactics are the street smart, short term plans you implement to attract customers, beat your competitors, increase sales, provide a better value for your customers or for any other short term objective which needs to be achieved. Giving an offer such as "Buy 1, get 1 free" is a sales tactic. Lessening the price of your product during festival time is a promotional tactic. Several such tactics can be implemented by the company to make sure that it is inline with the planning done in the earlier stage. Some industries, such as FMCG and consumer durable, mainly survive on time to time tactics that the implement. Due to the competitive nature of these industries, smart tactics ar absolutely necessary to achieve good revenues and for customer acquisition.
Thus overall, there may be 100's of marketing activities such as branding, advertising etc. But all these marketing activities are a part of the four key elements of marketing. Using these four key elements as base, you can compare where you stand currently, which department are you weak in and then plan your future accordingly.