Branding is everything when it comes to business – without a recognisable, unforgettable brand, your company may be losing out to bigger and smaller competitors.
Branding can sometimes be overlooked by businesses for a number of reasons  – perhaps they believe their budget is better spent elsewhere or are still stuck with the same old logo and image they had when they started out because they feel they shouldn't – or don't want to – change. These companies are unlikely to know the advantages of a having a successful brand.
Tired looking branding represents a tired looking business. Even if you offer impeccable services, incredible products or competitive prices, if your business branding fails to convey value to the people you want to buy your products, then despite these fantastic qualities you're going to miss out on a lot of business.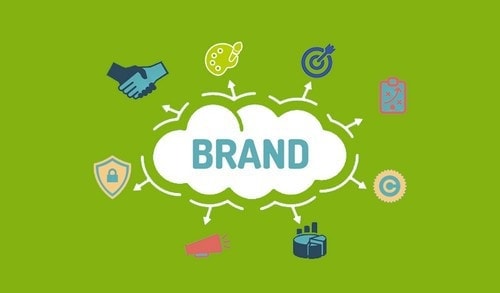 So, we know all the traits of a poor brand – but what about successful brands? What about the ones which dominate their respective industries and are prevalent nationally and globally? How do they secure business over their competitors and engage effectively and productively with potential clients? In show, what is needed for building a successful brand?
1) Knows its target demographic
Know your audience. If you don't, you're barking up the wrong tree – marketing your services in the wrong way to the right people, or in the right way to the wrong people. Once you've established who you're selling to, research how they like to be engaged with – whether that's through looking at what successful competitors have done, conducting market research or testing a few theories live to see what works and what doesn't.
2) Is genuine and passionate
Consumers don't like deceitful brands. That's why exposes and employee whistleblowing are so damaging for businesses – no matter what size they are or how influential they may be. Creating a trustworthy, genuine image through branding takes a little skill and a lot of hard work – but it is essential to gaining the respect of your consumers and your competition.
23) Is unforgettable and unique
Memorable brands which stick in the mind of the consumer will always succeed. If you were asked to name three soft drinks companies now, it's likely that Coca Cola and Pepsi would make up 2 thirds of your answer. Why? Because despite being in competition with one another, they've both built successful brands which are instantly recognisable and front of mind when consumers are making choices.
4) Influences others
Market leaders are so-called for that reason – they lead and inspire others in the same field and start trends. If you find a competitor copying what you do, then don't get angry – take it as a massive compliment. It's a sign you're getting things right.
5) Reaches its audience
Brands are useless if they're not subject to the right exposure. Of course, if you get the above steps right, especially the intimate knowledge of your audience, then you're likely to achieve a good amount more exposure than your less successful counterparts.
6) About author 
Holly is the Marketing Manager for London-based promotional merchandiser, Outstanding Branding. Outstanding Branding works alongside businesses all over the UK ranging from SME's to global Blue Chip companies to enable them to unlock the power of promotional merchandise for their various marketing campaigns.