Whistleblowing is defined as an act that draws the attention of an authority figure or the public to perceived wrongdoing or unethical activities. It is done to safeguard the interest of the public as well as a society for whom the company is functioning.
Meaning of whistleblowing
Whistleblowing is described as an unethical activity or misconduct within private, public or third-sector companies. Some everyday activities that come under whistleblowing are bullying, fraud, corruption, discrimination, cover-ups, violation of company rules and policies, and safety and health violations.
The person who brings the corruption to light is known as a whistleblower, and he can be an employee, client, contractor, vendor or any other individual who has come to know about the illegal activities. He often faces reprisals from his employer and other employees that can lead to reputational damage. In some scenarios, the reprisals turn into severe cases that lead to persecution, legal action, social stigma, and termination from the job, criminal charges, and prosecution.
Protection of whistleblowers is an essential factor and this is why governments, as well as several organizations, have come together to create individual acts that will safeguard the interest of the people who dare to act as whistleblowers. Some of them are the Occupational Safety and Health Administration or OSHA, Securities and Exchange Commission or SEC and Sarbanes Oxley Act.
The protection of Federal employees is guaranteed under the Whistleblower Protection Act of 1989. The law offers both protection as well as an incentive to the whistleblower so that he can take the vital step in the right direction.
The acts that are law protected and for which a whistleblower can raise his voice are
Breach of justice and law
Violation of company laws
Embezzlement of funds
Damage to the environment
Health and Safety in danger
Fraud
Types of whistleblowing
There are two types of whistleblowing, and these are
1. Internal whistleblowing
When an employee from an organization informs about the illegal activities or misconduct or any wrongdoing to his seniors holding the top position in that company, it is known as internal whistleblowing.
2. External whistleblowing
When an employee informs about the wrongdoing to someone who is not part of his organization, for instance, a statutory body or a lawyer or any other authority figure it is known as external whistleblowing.
Reportable matter in the case of whistleblowing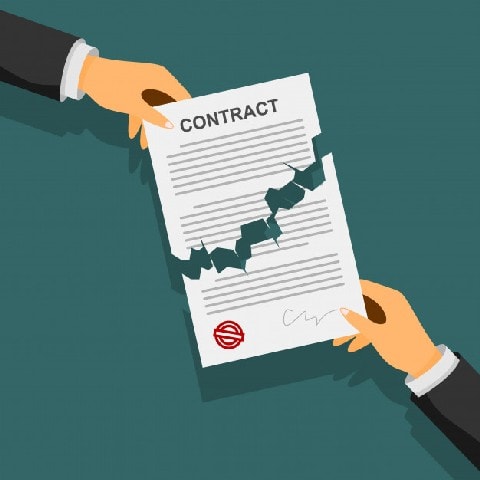 What has considered the reportable matter in the case of whistleblowing is as follows-
General malpractice – It includes
Breach of contract
Abuse of authority and power
Manipulation of records and data in the organization
Negligence that resulted in danger to safety and health of the public
Breach of company policy for instance not complying with approved company rules
Misuse of company assets and funds
Deliberate violation of regulations and law
Misuse of confidential information
Unlawful acts
Financial irregularities
Breach of copyright and patent as well as disclosure of confidential information and data to a rival company
Potential infractions of the code of conduct
How companies benefit from whistleblowing
It is a common myth that if someone from a company has been accused of wrongdoings by a whistleblower, then the organization is also at fault. The various benefits from whistleblowing that happen to an organization are as follows-
Its exposure to risk is minimized
The company gains increased confidence from the shareholders when it stands behind the whistleblower
It can boost its CSR or corporate social responsibility
The act can protect everyone's interest which is associated with the organization
Can prevent potential legal action against the company
Protects the customers as well as the organization by combating misconduct and fraud
Whistleblowing culture helps a company in preventing unnecessary loss of capital
It encourages clear communication that results in honest transactions
Advantages of whistleblowing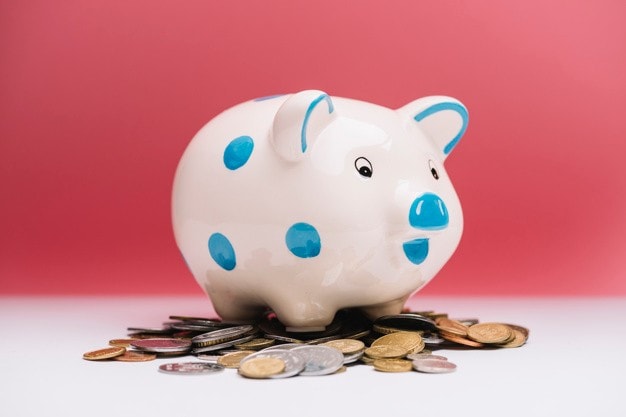 The advantages of whistleblowing are as follows-
1. Personal honor
Some people are driven by honor and they want to do what they feel is right even if they have to face the existing system alone and defy conventions. Individuals who decide to act as a whistleblower are offended by the actions of other people.
They cannot turn and look another way when they come to know about wrongdoings in the workplace that could have an impact on lots of people. The act of whistleblowing is a personal honor for them through which they can fulfill their duty to themselves and their country. Doing the right thing lifts a heavy burden from their chest.
2. Empower other honest people
The act of whistleblowing demands lots of courage, and it is not an easy feat to stand against the system or figures of authority that have name, fame, and money working for them.
Once the whistleblower wins a case or settles an argument against such influential people, he provides other honest people with the necessary boost to come forward and take such an action against the people they know are wrongdoers. When you start having faith once again in the system, it becomes easy to gather your courage and move forward.
3. Exposes malpractice
Whistleblowing plays an essential role in curbing the actual wrongdoings in organizations, government offices, and federal agencies. When someone steps over the legal or ethical line, it is the whistleblower that makes such an act a public knowledge so that the people involved in the misgivings can be held accountable.
People who had earlier got away are now forced to face scrutiny because of resulting investigations, media attention, and lawsuit. This helps in bringing about the necessary reforms so that no such act can retake the place. Companies that are engaged in similar practices will now start thinking about their conduct and the dread might stop them from continuing with such illegal and harmful practices
4. Is offered protection
The person who has shown the courage of whistleblowing is appreciated by the common masses and adjudged a hero. He has shown immense courage in bringing out the corrupt practices so that the guilty can be punished.
The whistleblower is offered protection from retaliatory acts like dismissal, demotion, denial of employee benefits and termination of employment that can harm him. The Whistleblower Protection Program offers employees protection who show the courage to report violations of securities law, financial reform, environmental and safety regulations. The companies that are held accountable can face suspension and fines and even civil suits.
5. Financial reward
If the evidence from the whistleblowing results in a lawsuit and the government can recover the lost funds, the whistleblower is eligible to receive an award up to 30% of the recovered funds. This is often a considerable amount and can set up that person for life in financial terms
6. Your bond with like-minded people will strengthen
Whistleblowing is an act that will have long-lasting effects on a whistleblower. His action will act as a booster to others, and his bond will strengthen with like-minded people who prefer honesty and truth above everything else.
He will gain respect from his spouse, kids, and community members and that will encourage him to move forward without fearing repercussions from the people associated with the fraud.
7. The law is in your side
The wheels of justice takes a lot of time to grind but remember it is slow but steady and often is on the side of the whistleblower. Legislators have gone out of their way to provide whistleblowers with a sense of justice to encourage such emotions in others.
The law has been giving a consistent message to the wrongdoers that they will be tried and punished irrespective of their high status and position in society.
Disadvantages of whistleblowing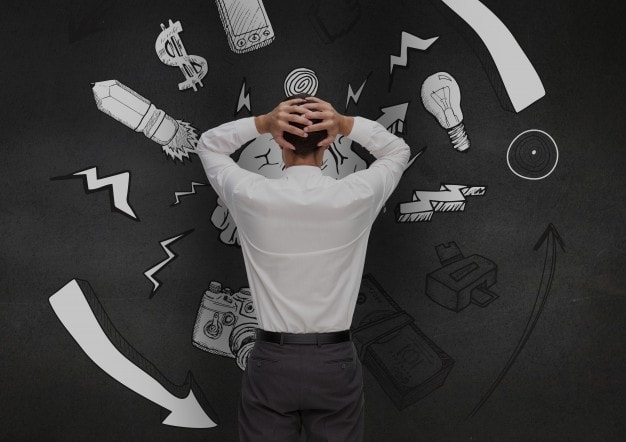 The disadvantages of whistleblowing are as follows-
1. Reduced prospects of employment
The most common disadvantage of whistleblowing is that the person who is responsible for this act garners a lot of attention. This makes him infamous and acts as a blot on his credibility. The organization that he works for terminates his employment because for them he is a Judas or a traitor and they will not keep him within the company after this.
Even in the outside world, no one is ready to give employment to such an infamous person as his reputation might rub on that company and make them infamous by association.
2. May face retaliation
Taking any action against the whistleblower is illegal, but it does not stop the companies from taking them. Sometimes it is brutal as the termination of employment or can be subtle like a change of job duties, exclusion from group meetings, no interactions with him or reassignment of the job to another branch.
The whistleblower needs to be prepared for all the consequences because he will have no choice but to face them after his act of whistleblowing
3. Notoriety
The act of whistleblowing brings notoriety because of the investigations, legal testimonies, and media interviews. In the eyes of a common man, the whistleblower is a hero but for the industry players, he is considered as a disloyal person without any discretion who had exposed his own company to the outside scrutiny.
He is unofficially even blacklisted in his profession because no one is now going to trust him with any company secrets.
4. Unnecessary complications
A whistleblower generally assumes that he has taken this step for the greater good, but in fact, it can lead to several challenges. The media starts digging into his personal and professional life and can come out with a secret that he is not comfortable sharing with the world. Any past grievances can come to light that can portray him as a negative character.
5. Your finances will suffer
Legal action is expensive, and until the case is resolved, a whistleblower will have to shoulder the financial burden for the situation. He has been fired from his post; it could mean extra expenses for him and can cause severe financial worries.
6. They are labeled
After the act of whistleblowing, the whistleblower is labeled for life. Wherever he goes, he is pointed out as the whistleblower. This often hurts the sentiments of the individual who has tried to do the right thing and instead of applause is being labeled as someone who is at fault and should be ashamed of the fact.
7. Outside threat
Whistleblowing is not an easy step as it can give rise to several problems in the life of the whistleblower. He is exposed to risks from all directions as the company against which he is speaking as well as the people related to the fraud and corruption will try to stop him from giving his testimony.
8. Stress
Threats, blackmail and anguish can lead to stress and anxiety in the life of a whistleblower after he has decided on whistleblowing. His co-workers might not agree with his actions and the people he thought as friends could leave him alone as no one wants to be associated with an infamous person.
This can be bad for his physical as well as mental health and can cause cracks n both personal and professional relationships.
9. The lawsuit will take forever
Whistleblowing complaints take lots of time to resolve as they have to be appropriately conducted through the right channels. It might seem that the lawsuit is taking forever and at this point, many people start having doubts.
The trick is not to lose faith because adverse conditions have a way to test your strength.