Emirates Airlines is a famous airline company based in Dubai, UAE. Started in the year 1985, their operations were started with two aircraft, Boeing 737 and Airbus 300 B4. It offers their customers great comforts with latest wide-body aircraft in the skies.
This airline is considered as the largest airline in the Middle East and operates about 3,600 flights per week from the Dubai International airport. Their airlines inspire travelers across the globe with their wide network of destinations thus providing world-class service.
It is considered the largest Airbus A380 operator having about 103 aircraft in service. Ever since its formation, the Airbus A380 has become a vital part of the Emirates fleet, especially on high-traffic routes.
This airline has a strong support of the Dubai government. It has excelled in customer service, in-flight entertainments, and exclusive lounges.
Through this article, let us discuss the top Emirates competitors.
1) Etihad Airways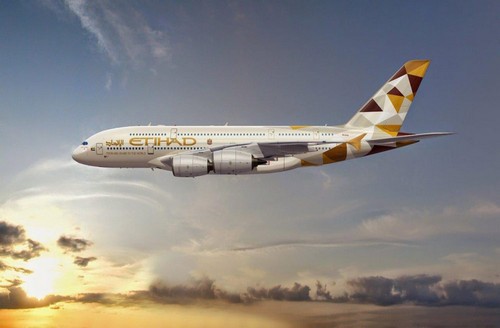 Etihad Airways is the second largest airline of UAE. Established in the year 2003, it is headquartered in Abu Dhabi and owned by the Abu Dhabi Government. This airline operates about 1000 flights per week and covers about 55 countries worldwide.
It offers the customers with a network of about 110 passengers and cargo destinations that spans across six continents with more than 120 aircraft. Etihad is one of the business divisions of the Etihad Aviation Group.
Apart from the airline services, Etihad also operates Etihad Holidays and Etihad Cargo. It has established its own airline association called Etihad Airways Partners which includes Air Serbia, Jet Airways, and Air Seychelles. The main strength of this airline is being centrally located thereby providing access to Asia and Europe.
This airline company has a good branding and visibility and it has sponsored many events. Due to its main focus in customer service and in-flight entertainment, Etihad Airways is considered as one of the top Emirates competitors.
2) Qatar Airways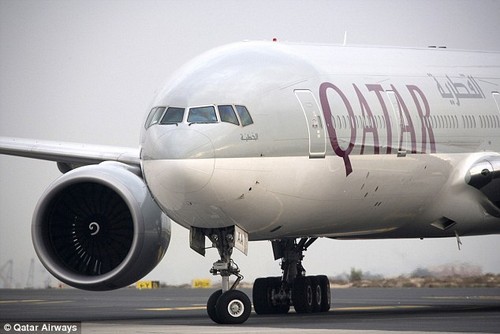 Also a top Emirates competitor, Qatar Airways is a state-owned airway headquartered in Qatar and established in 1997. The airlines link over 150 international destinations with a fleet of about 180 latest generation 180 aircraft.
It is the youngest international airlines serving about six continents. The company functions flights various leisure and business destinations across the globe. It has strategic partnerships withRoyal Air Maroc and Cathay Pacific.
Qatar Airways has a strong support from the Government of Qatar. It has the biggest advantage of being located in an oil-rich state which is a great support for the finance of the Qatar Airways.
It has won many awards for its first-class service, in-flight entertainment and many more. Due to their strong focus on sponsorship and marketing for increasing the brand awareness, Qatar Airways is considered as one of the top Emirates competitors.
3) Lufthansa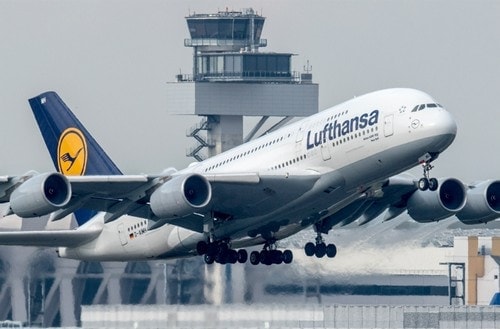 Lufthansa is an aviation company and largest German airline.  It has its operations worldwide. The main business segments of Lufthansa include maintenance, logistics, overhaul service, and catering. This airline is a part of Star Alliance which includes Thai Airways, Air Canada, and United Airlines thereby making it the largest alliance in the world.
The company consists of about 620 aircraft.  The network airline segment of Lufthansa provides passenger service to about 263 destinations across 86 countries. This airline company also provides IT and consulting services for the aviation industry like emergency and service drill, simulator training, and e-learning.
Lufthansa is known for its in-flight services. This airline provides economy and luxury cabins, long and short haul and many more services. Due to their global reach and a solid balance sheet, Lufthansa is considered as one of the top Emirates competitors.
4) Fly Dubai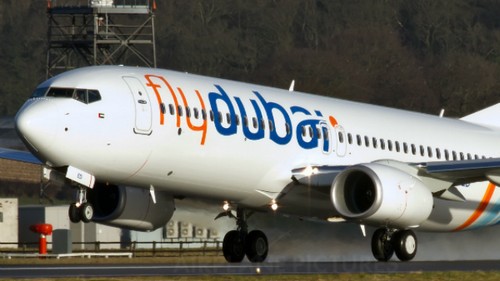 A Dubai aviation company, Fly Dubai established in the year 2008 is owned by the Government and a low-cost airline.  The airline operates in about 95 destinations and serves the Middle East, Asia, Europe, and Africa.
It started off its aviation operations with almost 50 Boeing 737-800 NG aircraft. Over the years, Fly Dubai started its operations to many countries across the world and at present flies about 1,400 flights per week. It has about 500 pilots and 1,000 cabin crews serving the flight. The main strength of this airline is that it has a quick rate of growth since its formation.
It has a strong operational airport having a high passenger flight rate. As this airline is one of the fastest growing airlines and aims to make the travel more affordable, Fly Dubai is indeed a top Emirates competitor.
5) Malaysia Airlines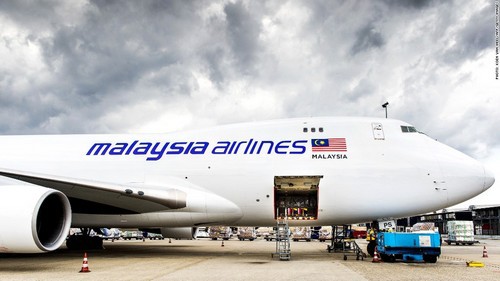 Malaysia Airlines is an airline company which operates from Kuala Lumpur International Airport. The airlines offer air transportation services in and around Malaysia, and to other destinations like Europe, Americas, Australia, Africa, and the Middle East. This airline also takes care of commercial services including government and corporate travel, charter services, and flight simulator.
Malaysia Airlines maintains two subsidiary airlines called MASwings and Firefly. Inter-Borneo flights are taken care of by MASwings. Firefly functions flights from Penang and Subang International Airport. Malaysia Airlines also has a freighter fleet which is taken care of by its sister company MASkargo.
It takes care of aircraft cargo-hold capacity and freighter flights for every passenger flights of Malaysia Airlines. The main strength of this airline is its partnership with Emirates thereby operating flights from Malaysia to Dubai. It provides various customer-centric food menus for the passengers and offers a wide range of Malaysian dishes. Due to their main focus on improving the performance of the airlines, Malaysia airlines are considered as one of the top Emirates competitors.
6) Turkish Airlines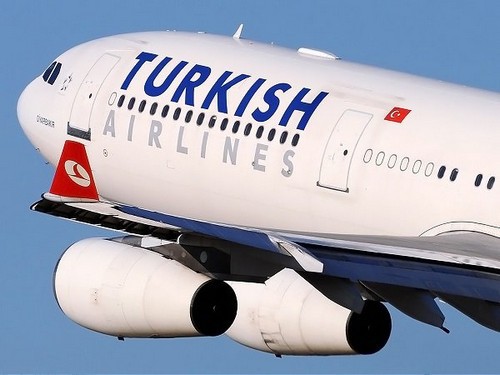 A famous airline of Turkey, Turkish airlines serves many non-stop destinations from one airport. It is the first airline company of Turkey. This airline started its aviation journey with five aircraft in the year 1933. At present, it has about 326 aircraft flying to about 120 countries.
It also provides services like maintenance and repair to the aviation sector. It is a member of Star Alliance which is a global airline network. Over the years it has gained high-quality flying experience for its passengers. It provides various in-flight services like lounge facilities, in-flight entertainment which highlights the brand. It has a strong association with the sports team and has also sponsored many events which gave way to increase the brand equity of Turkish Airlines.
Due to the support from Government and having a strong financial support, Turkish Airlines is considered as one of the top Emirates competitors.
7) Saudi Arabian Airlines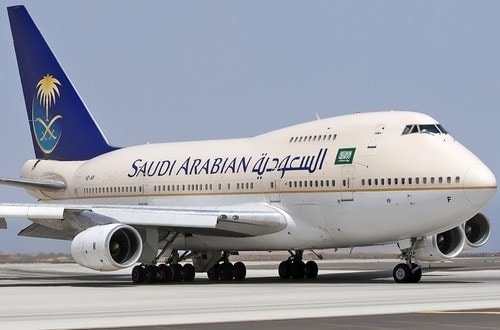 Saudi Arabian Airlines is a well-known airline in Saudi Arabia. The company provides various air transportation services for passengers, baggage, and cargo. This airline is available across the world. Established in the year 1945, it started its operations with a single twin-engine DC-3.
Later the airlines went on to purchase more of engines thus forming the largest airline in the world. At present, Saudi Arabian Airlines owns about 140 aircraft which includes the latest jets like B777-268L, B787-9, Airbus A320-200, Airbus A330-300, and Airbus A321.
This airline has gained many national and international awards. Saudi Arabian Airlines has various groups who specialize in marketing activities to bring the brand to the top level. Due to the various strategic alliances and extensive resources of the airline, Saudi Arabian Airlines is considered as one of the top Emirates competitors.
8) Cathay Pacific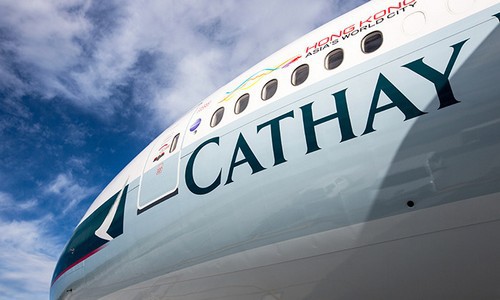 Cathay Pacific Airways is a famous aviation company in Hong Kong. It has its head office and main hub at Hong Kong international airport. Established in the year 1946, this airline's operations and subsidiaries have services of passenger and cargo to almost 19 destinations in about 60 countries across the globe.
It operates a fleet of wide-body aircraft which consists of Airbus A350, Airbus A330, and Boeing 777. The company also owns Cathay Dragon which an owned subsidiary operating many flights to about 44 destinations in the region of Asia Pacific.
This airline is well-known as it has a well-distributed network and they plan to expand the network in near future. As the technology is in great demand, Cathay Pacific monitors the preferences of customer and research the behavior using the latest data analytics tools. Due to the perfect customer focus and safety concerns, Cathay Pacific is regarded as one of the top Emirates competitors.
9) Qantas Airways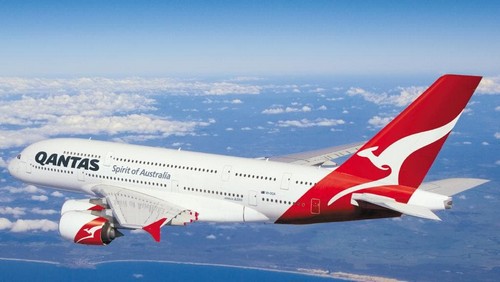 A well-known airline company of Australia, Queensland, and Northern Territory Aerial Services (Qantas) airways is the largest airline with respect to international flights and fleet size. It is founded in the year 1920 and is the third oldest airline in the world.
This airline is the world's foremost long distance airline and is one of the strongest airline brands in Australia. This airline has built a reputation for safety excellence, engineering, maintenance, customer service, and operational reliability. This airline company has about 30,000 people.
It is known for its excellent quality of service. Few of the services that make it noticeable are SMS at the time of check-in for domestic travelers, various options of in-flight entertainment, and customized meals. Due to the consistent and steady growth in the airline industry, Qantas Airways have been considered as one of the top Emirates competitors.
10) Air France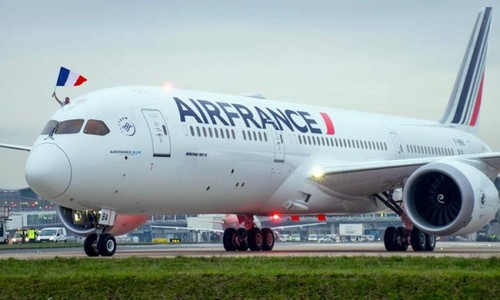 A leading airline company situated in France, Air France was formed during the year 1933. Air France is a number one French airline and is considered as a leading player in three main activities like cargo transport, aircraft maintenance, and passenger transport.
The airline operates to about 195 destinations across 91 countries from its hubs located at Paris-Charles de Gaulle and Paris-Orly airports. This airline has a good in-flight entertainment. It has tied-up with SNCF to provide rail services wherein the customers can book air ticket, perform the check-in operations at the railway station.
It also provides all major services through the mobile site and Air France apps in 9 different languages. It has more than 80000 employees working for them. Due to their high focus on customer service, Air France is a top Emirates competitor.
11) British Airways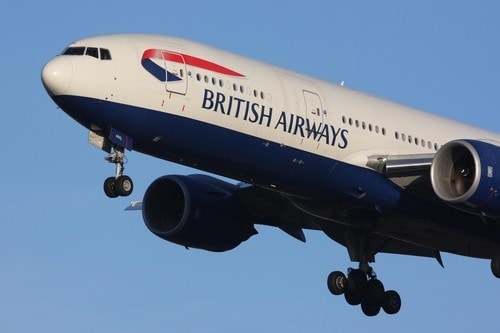 The largest airline company of the United Kingdom, British Airways was formed in the year 1974. It was established by the British Government to manage two nationalized airline corporations, British European Airways and British Overseas Airways Corporation.
Over the years two more airways, Cambrian Airways, and Northeast Airlines joined them and formed British Airways. This airway has strong support from the British government. The company maintains its own engineering branch to maintain its various aircraft.
Due to the usage of technology at all places, this airway has developed an online ordering system to enable the use of e-tickets and other online services. Due to their strong brand and many years of service, British Airways is considered as one of the top Emirates competitors.
Conclusion
The airway companies are very much essential in the current world owing to the number of people traveling for various purposes across the globe. Emirates airline provides excellent service to the customers to make them choose Emirates for their travel.
Topic of Competitors
Alternatively, check out the Marketing91 Academy, which provides you access to 10+ marketing courses and 100s of Case studies.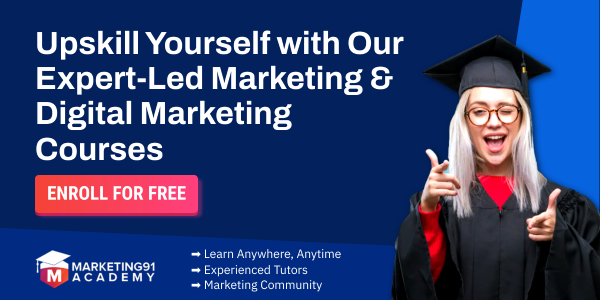 Liked this post? Check out these detailed articles on