Colgate is a well-known brand of personal care that is based out in the United States. They mainly sell products related to oral hygiene like toothpaste, toothbrushes, mouthwashes, and dental floss. It was founded during the year 1873. Colgate brand is used in many households across the world.
It is a $15.6 billion global company and sells their products in about 200 countries. The products of this company mainly focus to improve the life of the customers. The company has about 38,000 employees working worldwide who share a commitment to bring out safe and effective products. The main business strategy for this brand is caring, global teamwork and continuous improvement.
Through this article, let us discuss the top Colgate competitors.
1) Crest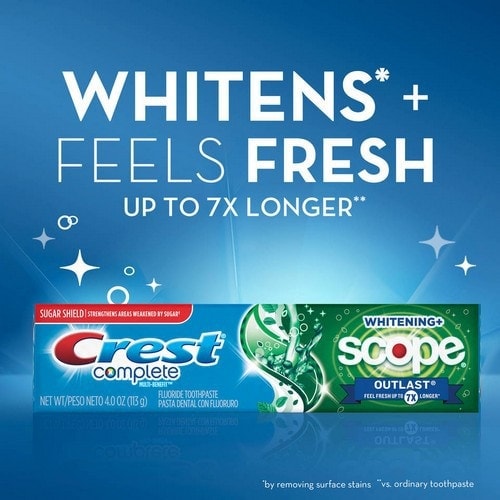 A famous brand of toothpaste and hygiene products, Crest is owned by American multinational Procter & Gamble (P&G) and sold across the globe. The company is a leader in innovations related to dental health ever since it came into origin in the year 1955. Crest celebrated its 50th year in the year 2005 by providing healthy and beautiful smiles to families across the globe.
The products of Crest help to keep the person mouth clean and healthy. Their various products are Crest Gum Detoxify, Crest Pro-Health, and Crest 3D White, Crest Complete, and Kids. Crest products contain all the requirements of a dental health product.
It has a large market share and strong financial position. Over the years, CrestCompany has received many achievements. The toothpaste, Crest Pro-Health has received the acknowledgment from the ADA seal of Acceptance for defense against many health conditions like gingivitis, cavities, sensitivity, plaque, bad breath, and teeth stains. Due to their main focus on mouth hygiene, Crest is regarded as one of the top Colgate competitors.
2) Sensodyne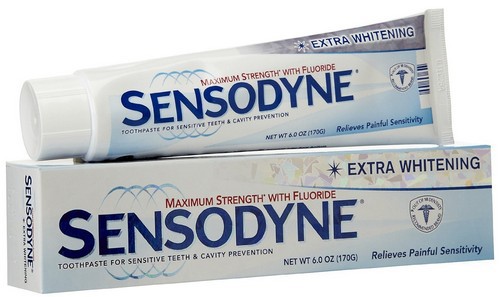 A well-known brand of mouthwash and toothpaste, Sensodyne, targets people with sensitive teeth. This brand is owned by GlaxoSmithKline. This brand is considered as the #1 dentist recommended and the #1 bestselling brand for sensitive teeth. They serve many countries around the world and are trusted by millions of people.
The Sensodyne toothpaste helps to release the pain of sensitive teeth by providing long protection hours protection. Almost 8 out of 10 dentists recommend this toothpaste for sensitive teeth. All Sensodyne products with fluoride offer relief to long-lasting sensitivity protection, relief from sensitivity, protection against cavity, and fresh taste.
It produces various products like Sensodyne Deep Clean, Sensodyne Whitening, Sensodyne Rapid Relief, Sensodyne Fresh Gel, Sensodyne Fresh Mint, Sensodyne Repair & Protect etc. In addition to toothpaste, they also design special toothbrushes for sensitivity. It caters to customers who have difficulty in having very cold or hot foods due to the sensitive teeth and gums. The main strength of the brand is the identification of this need which was unnoticed in the oral care market. Due to their main focus on sensitivity, Sensodyne is indeed a top Colgate competitor.
3) Pepsodent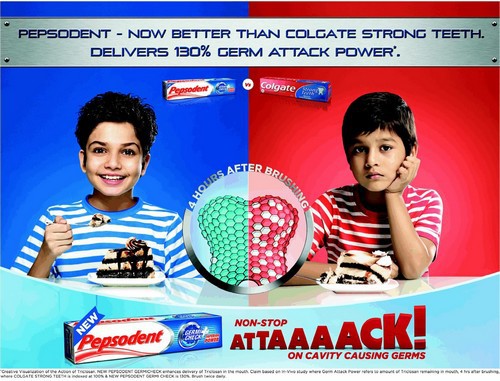 An American brand of toothpaste with mint flavor, Pepsodent is owned by Unilever was introduced in the year 1915. The original formula used in the production of this toothpaste contained pepsin, which is a digestive agent that is designed to break and digest food deposits on the teeth. It is a leading oral care brand and produces many products.
Pepsodent paired with the Indian and World Dental Association to impart the importance of regular brushing for school children. It has a range of toothpaste and toothbrushes that take care of specific oral care needs.
This toothpaste protects teeth from germs and against cavities providing strong teeth, fresh breath, and healthy gums. It is seen in over 50 countries and reachable to many customers across the world. Due to their wide presence is seen worldwide and its partnership with FDI World Dental Association, Pepsodent is a top Colgate competitor.
4) Close up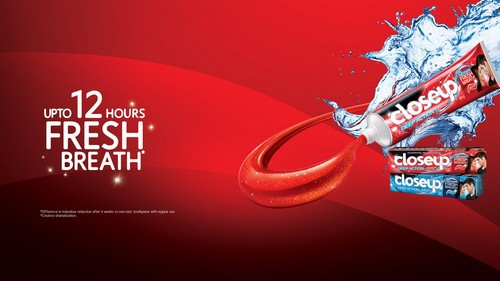 Launched in the year 1967, Close up is a brand of toothpaste by Unilever. It is a widespread brand of toothpaste in India and marketed by Unilever. Close-up is an important product of Unilever which is launched by them as a leading company in India. Close-up is considered as the first gel toothpaste in the world. It is known for freshness and has been targeted to the youth crowd.
Unilever sold the licensing rights to Church & Dwight in the United States and Canada. In India, the Unilever continues its sales for close up. The advertising campaigns of this brand are very fashionable and many famous stars have been attached in to recommend this brand. In the Indian market, it has been a market leader for over three decades.
The main advantage for close up was that being the first brand to introduce gel-based toothpaste worldwide. Though Gel based toothpaste received slower adoption, there was a great feel to them at the time of brushing. Over a period of time, the product adoption has increased and it became the first brand to be adopted. Due to their popularity, Close up is a top Colgate competitor.
5) Oral-B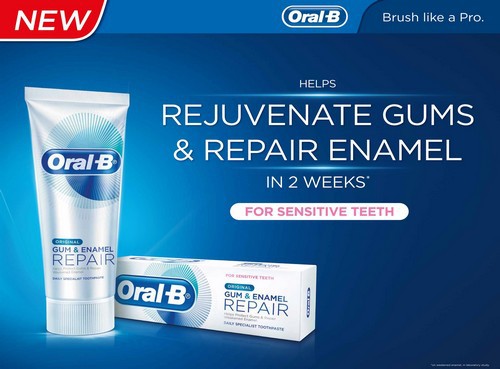 Also a top Colgate competitor, Oral-B was established in the year 1950 in the United States. It is a common oral hygiene product. Their various products include toothbrushes, toothpaste, electric toothbrushes, dental floss, and mouthwashes.
It is maintained by Procter & Gamble. Oral-B introduced the first electric toothbrush. It provides exceptional products of oral care to the dental world. Their various products of toothbrushes manufactured are battery-powered brush, replacement brush heads, electric toothbrushes, kid's toothbrush, floss, and the manual toothbrush.
Kid's toothbrushes are also manufactured by Oral-B which is intended for each and every stage to meet the specific needs of a kid. This brand is positioned well in the oral care segment. Due to their continuous product innovation, Oral-B is regarded as one of the top Colgate competitors.
6) Aim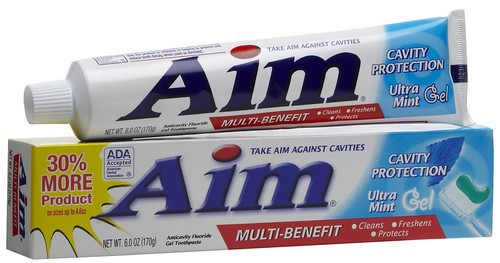 A popular brand, Aim toothpaste is harmless for people older than two years. This toothpaste is formulated for daily use to prevent cavities, fresh breath, strengthen the enamel of teeth, and whiten the teeth. It removes plaque and prevents tartar that leads to cavities. This toothpaste reduces the possibility of fillings in the teeth.
Aim toothpaste is presented in paste or gel formula, both in cinnamon and mint flavors. It also contains sodium fluoride, an active anti-cavity ingredient at 0.24 percent. Their toothpaste mainly targets the prevention of tooth decay. Some formulations like baking soda are included for improved whitening. This toothpaste has earned the American Dental Association (ADA) Seal of Approval and hence proved as effective toothpaste. Due to their main focus on oral care safety, Aim is considered as one of the top Colgate competitors.
7) Aquafresh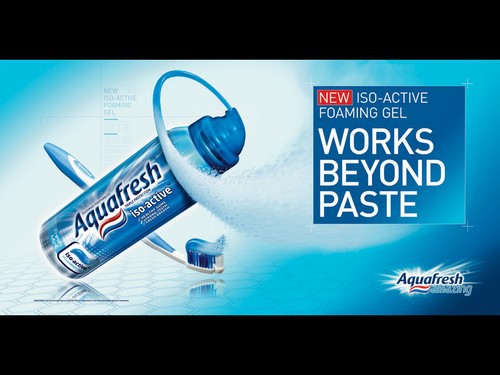 Aquafresh toothpaste was developed in the year 1973, is one of the top choices in the oral care. Many people worldwide rely on Aquafresh for protected, healthy, and clean teeth and use it as part of their daily routine.
It is the first brand to provide freshness as a major benefit to consumers. The main features of toothpaste that young people look are the fresh breath and good taste which is available in this brand. It is also the first stripped toothpaste to be launched within the oral care market.
It had initially blue and white stripes with two benefits of fresh breath and fighting tooth decay. It has a wide range of products that cater to the needs of the customers. It also has a dedicated website which provides a strong online presence with great content for the target customers. Due to their oral care brand, Aquafresh is considered as one of the top Colgate competitors.
8) Dabur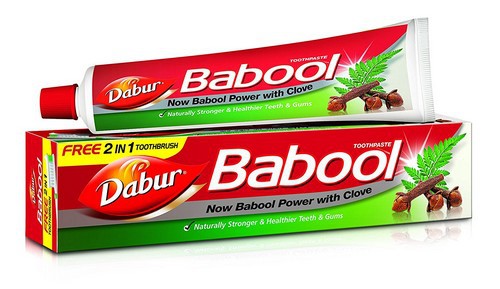 Dabur India Limited is fast moving consumer goods (FMCG). This company has various products like oral care, hair care, skin care, food, and home care. Dabur dental care is a retailer of natural toothpaste. One of the main features of Dabur toothpaste is the presence of whitening agents.
It makes use of natural ingredients that are used in whitening the teeth, and to make it stronger.  One of the major strength of Dabur is its distribution channel that is powered by various technologies like RFID, ERP, and 3 D printing.
Due to the presence of these technologies, the distribution channel is streamlined and hence the product is reached to a maximum number of people. Due to their multiple features of strengthening the teeth, and gums, Dabur is considered as one of the top Colgate competitors.
9) Patanjali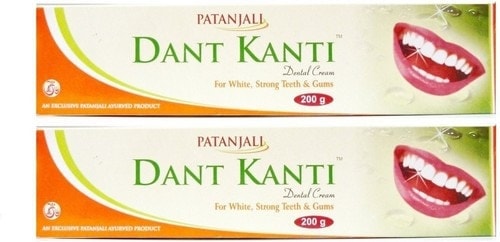 Patanjali Ayurved Limited is an Indian consumer goods company that manufactures mineral and herbal products. Established in the year 2006, Patanjali is the idea of Baba Ramdev. He is well-known for his sermons and devotee AcharyaBalkrishna.
This is a new upcoming product but became famous in quite some time. It has a huge share of Indian market being registered of INR 5000 crores in the year 2015-16. This brand has more than 700 products in the categories like natural food products, natural health care, ayurvedic medicine, herbal home care, and natural personal care.
The various products of Patanjali are carefully prepared using natural components of Ayurvedic and Herbal. Even the Swadeshi products have played an important role in their success. As Patanjali is a fastest growing company, it is one of top Colgate competitors.
Conclusion
The oral care needs are increasing in the market due to the issues in cavities, gum problems and many more. The oral care industries are making are moving at a very fast pace to achieve their business goals and objectives. Colgate is making use of the expertise and considering the current need for oral care, tries its best to meet the various requirements of the people.
Liked this post? Check out these detailed articles on
Topic of Competitors
Alternatively, check out the Marketing91 Academy, which provides you access to 10+ marketing courses and 100s of Case studies.